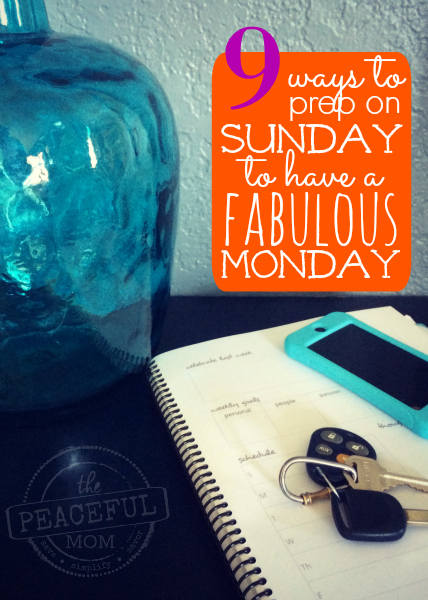 9 Awesome Ways to Make Your Week Less Stressful
Weekdays can be challenging but there are ways to make your week less stressful by being smart on the weekends.
For most of my life weekends have been the time to relax, let go and "do nothing". Sunday is the day of rest, right?
But in the last few years I have realized that while I need to rest, I also need to prepare. The tsunami of reality floods in bright and early Monday morning so I better have a life boat ready to go.
In order to make sure I create that life boat I have to schedule time for preparing for the week ahead. Being a morning person means that I need to trade sleeping in on Saturday morning for a nice long afternoon nap when I need it so that I can use my weekend mornings for thinking, planning and prepping. And the more I plan and prep, the smoother and more peaceful my weeks are.
Maybe you're not a morning person so your weekend prep is better on Sunday evenings. Maybe you're not a type A, driven personality and planning makes you queasy but believe me, you can benefit greatly by having some kind of plan and preparation for your week.
Here are 9 ways to prepare for the week ahead:
Review Last Week
Take a few minutes to think about the blessings and challenges of the past seven days and how you can help yourself to improve this week. I like to complete the Celebrate Last Week section on the Weekly Plan in my Joyful Life Planner to remember and express my gratitude for all the good that happened.
Set Goals
In order to live your most purposeful and joyful life you need to know what you want to accomplish and set specific goals to help you get there. I review the EXPLORE and DREAM sections of the Joyful Life Planner to remind me of my vision and purpose then I set my goals for the upcoming week. Reviewing my big goals first ensures that my daily activities and my life vision are in sync.
Schedule Everything
One key to actually accomplishing the goals you set is to schedule time to work on them. I set aside blocks of time for "me time", a date with my hubby, time with my kids and projects for work and home. Seeing those blocks set aside on my calendar means that I will actually work on those goals for the week.
Plan Your Meals
Your people need to eat and to make sure that happens without ordering takeout every night you need a plan. Check out my 100+ Meal Planning tips, strategies and recipes here including a customizable printable meal planner.
Prep Some Food
Get a head start on meals for the week by prepping a salad, cooking some meat and cutting up veggies for lunches. Check out my 8 Dinners in 1 Hour Chicken Plan here for a quick way to prepare multiple meals in just a little bit of time.
Clean and Organize
The weekends are a fantastic time to clean and organize your space. Don't create a huge project out of it but do a 10 Minute Declutter, wash your sheets and pick up the living room. A few minutes spent in key areas can make your life much more organized and peaceful.
Take Care of Paperwork
Take time to clear your desk, pay bills that are due, and sign any paperwork the kids need for school. Paper piles and missing field trip notes can make mornings crazy.
Pack Your Bags
Before you go to bed on Sunday night place everything you need by the door so you aren't running around Monday morning trying to find essentials when it's time to leave. Kids backpacks should be packed and ready to go as well as anything you need for work or errands you will be running.
Choose Your Outfits
There's nothing quite as stressful as discovering that the black pants you wanted to wear are in the laundry hamper and not in your closet. Take time over the weekend to make sure you have all the clothing and accessories you need for the week. Help your kids plan their outfits for the week as well.
Have Some Fun
Okay, so this is tip #10, but be sure to take some time to do what refuels you. Rest, take a walk, read a good book, art journal or take a long bubble bath — do whatever clears your mind and brings you peace so that you can face your week refreshed.
Is there anything you'd add to this list? Leave a comment telling me how you prepare on the weekend to make sure you have a peaceful, organized week.
We can do this!
 
Want a simpler life?
Join our simplifying, organizing, life-changing community!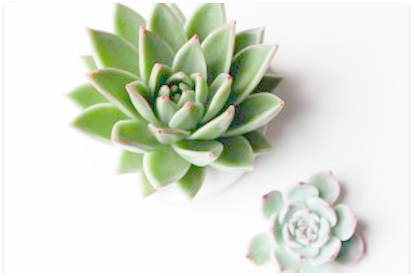 Click here to join The Peaceful Mom Community!
Get weekly encouragement & 10 Minute Organizing Tips
PLUS access to our Organizing and Printable Library including:
10 Minutes a Day Declutter Calendar — focus on one small area each day of the month
Organizing Printables – to organize your life one baby step at a time
Monthly Gifts – because who doesn't love a surprise?

 You May Also Enjoy: