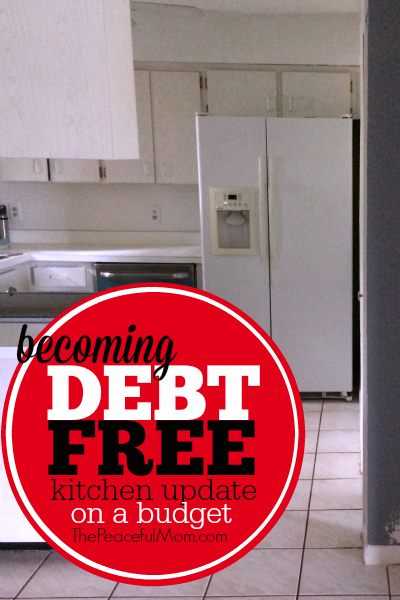 Our Budget Kitchen Update
In case you missed our big news from August of last year, our family was surprisingly able to purchase a house after ten long years of renting following a foreclosure and bankruptcy. Even though the house is a definite fixer upper, it's a huge blessing to us and we are content to update it a little at a time.
Thanks to a generous relative and finding some amazing deals, we were able to accomplish the first part of our budget kitchen update when we first moved in so we went from this: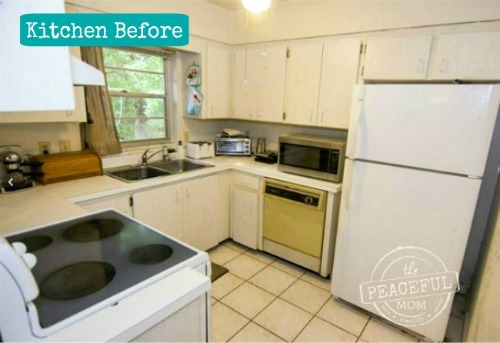 to this: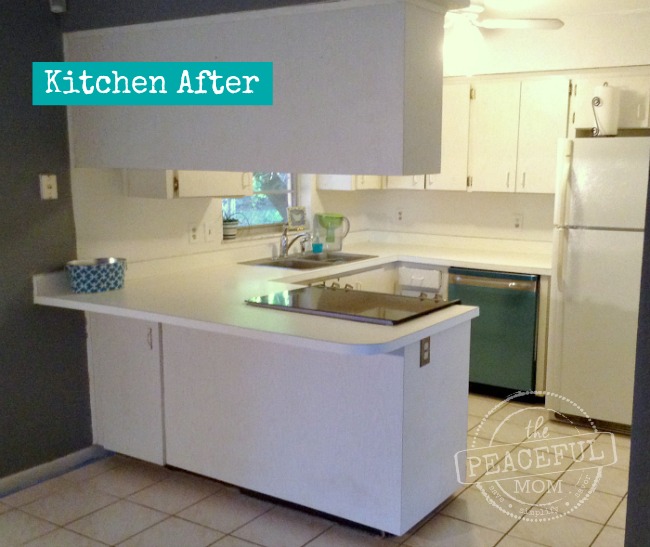 You can read the details here.
I thoroughly enjoyed my new kitchen but because we are intent on rebuilding our emergency fund (surprise plumbing repairs drained it at the end of last year) and paying off medical debt that we incurred in 2014-15, we have accepted some annoying and inconvenient issues like the old refrigerator which is:
too small for our family
freezes our produce on a regular basis
has no working light
In December the door partially came off the hinges and we had to kick the door to close it completely but I was still determined to make it work as long as we could. And then a couple of weeks ago we started finding large puddles of water on the floor outside the fridge and on the shelves inside the fridge.
We knew it was time to call it quits so we shifted our savings to quickly pile up cash for a new fridge. When I looked at the prices, though, I realized that we would be spending anywhere from $900 – $1500 plus delivery.
I just didn't feel right about spending that much money for a new appliance when we had so much debt to pay off and really needed to put more money into our emergency fund.
So I started praying and sent out an email to some friends to ask if anyone had an extra fridge in their garage that we could have. Within 24 hours a friend responded that her parents had one in storage.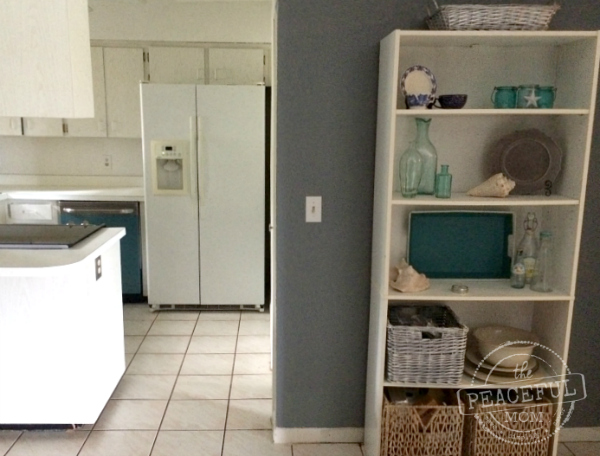 So instead of spending $1200 – $1500, or financing a new appliance and adding to our debt, we now have a new-to-us, larger and nicer fridge for the cost of one truck rental and a some hard work by my husband.
Now back to adding more money to our emergency fund.
Follow our journey plus get great tips and inspiration to save money, get organized and enjoy life!
Click here to join 20,000+ subscribers to my free Weekly eNotes!
You May Also Enjoy: