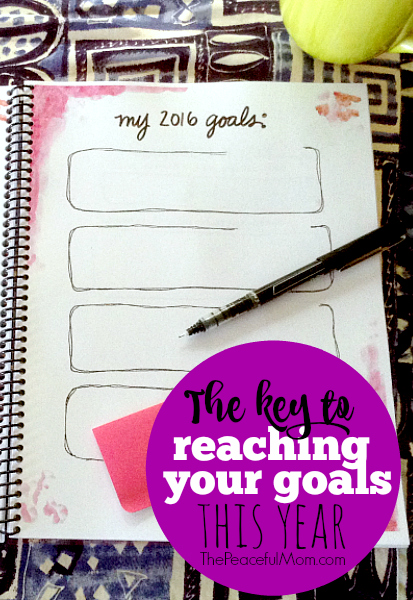 The Key to Reach Your Goals This Year
If you're like me you started the year with some hopes and dreams for the next twelve months, and hopefully you translated those dreams into some concrete goals and action steps that you can take.
Whether you want to improve your health, your finances or your relationships, the key to accomplishing those goals is to review your progress and adjust your plans periodically.
Now is the perfect time to do a review of the past month to see how you're progressing.
Celebrate
Read back over your weekly planner pages and review your accomplishments. Take time to celebrate the goals you met and the unexpected blessings that occurred in your life. Celebrating your wins gives you motivation to continue your plans.
Evaluate
Compare your annual and monthly goals with what actually happened. If you're normal you probably met some goals and missed some others. Make a note of why you missed those goals. Were there unexpected challenges that arose?  Were your action steps too big or too difficult to implement?
Adjust
Once you have looked at what happened last month, it's time to make adjustments for the upcoming month. Where can you make improvements? Do you need to alter or eliminate a goal you made?
Based on the information you have, create new Action Steps for the month ahead. Remember to make your action steps small and specific. Don't forget to include goals in several areas such as health, relationships and finances.
If you want some practical and inspiring tools to help you live your most purposeful and joyful life (including the monthly review pages pictured above) take a look at my Joyful Life Planner.
If you haven't purchased your 2016 Joyful Life Planner yet you can still grab the AWESOME 2016 Bundle for just $20 ($39.50 value + the 10 Daily Habits that Will Save You $1000's ebook) until Monday, February 1st when the price goes up to $27.