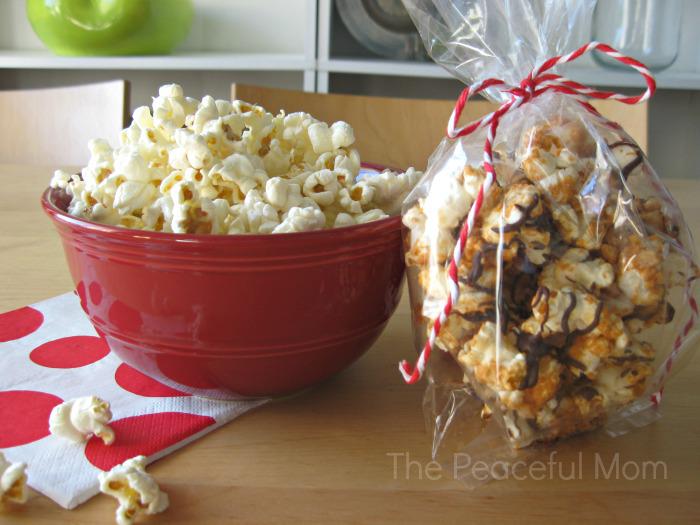 Looking for a last minute gift idea?
This Gourmet Butterscotch Toffee Popcorn is simple, inexpensive and delish! Plus it's super easy to make — yay!
Gourmet Butterscotch Toffee Crunch Popcorn
INGREDIENTS
6 cups popped popcorn (we use air popped)
1 cup butterscotch chips
1/3 cup corn syrup or 1 tablespoon corn oil to make this less sweet
2 tablespoons butter
½ cup Heath Bits candy pieces
½ cup chocolate chips or chocolate almond bark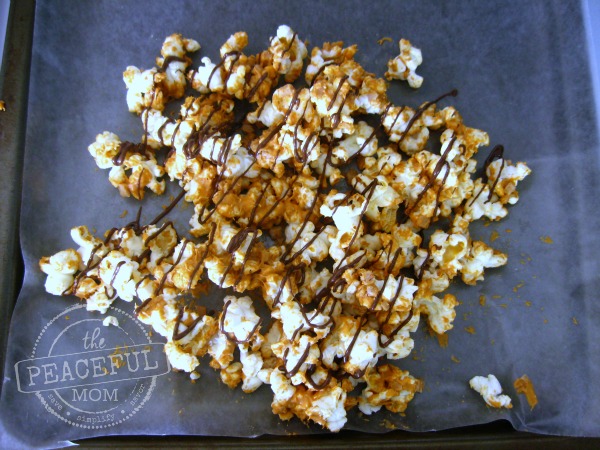 INSTRUCTIONS
Spread waxed paper onto a cookie sheet. Place popped popcorn in a large bowl.
In a medium sauce pan, melt butterscotch chips, corn syrup or corn oil, and butter over medium-low heat. Stir constantly and be careful not to scorch the mixture.
Pour mixture over popcorn and add Heath bits. Stir to combine.
Spread popcorn onto waxed paper. Drizzle with melted milk chocolate and allow to cool (or place in the refrigerator for 30 minutes until chocolate is set.)
Package popcorn and give to your favorite people!
Forget New Year's Resolutions!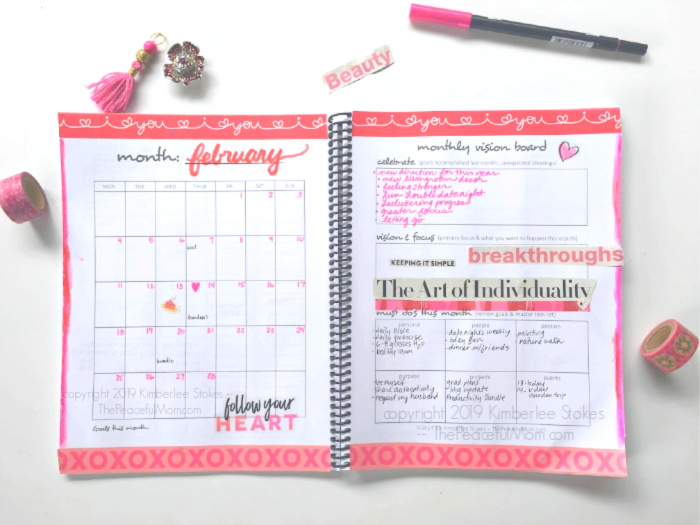 Tap HERE to see what others are saying about this unique planner!
You May Also Enjoy: