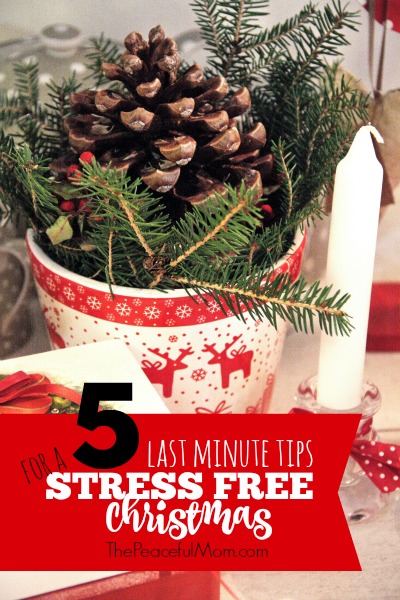 Yikes! Only a few short days until Christmas! I have not been as organized this year as I would have liked so I have a little catching up to do and I thought that you might as well. Here are a few areas to focus on:
Clean the House
Thankfully I was able to spend several hours last week decluttering a couple of areas in our home so this week I will simply be doing basic cleaning and a deep clean of the bathrooms since we will be having guests over.
I always prefer to use my 10 Minutes a Day Decluttering Method but if you are pressed for time, move the clutter into boxes in the garage or in an unused closet and schedule a time after Christmas to go through everything and actually get rid of what you don't need. Clear spaces inside your home will make the holiday much more pleasant for everyone.
Start Baking
If you plan on making Christmas goodies for friends, neighbors or co-workers now is the time to finalize your plan, create your ingredient list and go shopping so that you can bake this weekend which is the last weekend before Christmas.
Some of our favorite recipes:
Gluten Free Chocolate Cream Cheese Bars
Chocolate Covered Pretzel Rods & Tortilla Chips
White Cheddar Chipotle Snack Mix
Gluten Free Cranberry Party Mix
Plan Your Christmas Meal
Save time, money and stress by planning your Christmas dinner menu now and creating your grocery shopping list. Purchase what  you can in the next few days to avoid the rush of shoppers early next week.
Grab a printable Christmas Meal Planner and Grocery List in my FREE Happy Holidays Planner here.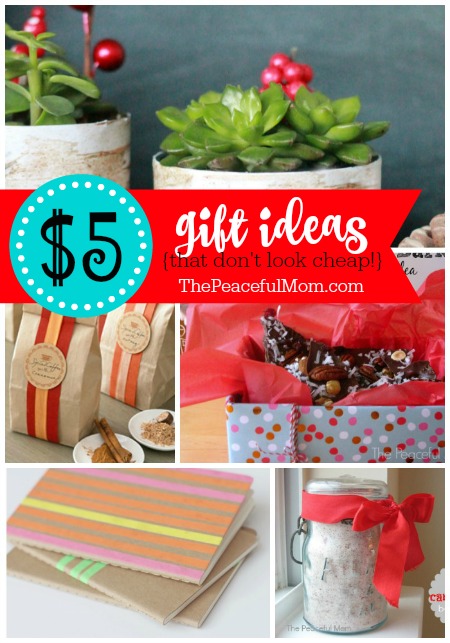 Complete Gift Purchases
If you want to stay on budget this year now is the best time to finish your Christmas gift shopping. Read 3 Reasons to Stop Christmas Shopping Now for some inspiration to complete your purchases as soon as possible.
Check out my $5 Gift Ideas for some cute and budget-friendly DIY options.
Plan Some Christmas Fun
There are so many sights and sounds to enjoy during the Christmas season. We plan on visiting a local downtown area with lights, shops and free art museum entry, as well as doing some Christmas baking together and creating our simple, mini "ginger bread" houses. Plan some memory-making time for your family.
My plan for this week:
(Read more details about how I plan here.)
PERSONAL –  (daily habits to keep me healthy and happy)
PEOPLE –  (activities that develop relationship with those I love)
date with hubby (Christmas shopping)
family outing to a local downtown area
dollar movie with a friend
PASSION –  (creative and soulful habits that bring me joy and help me connect spiritually)
PURPOSE –  (tasks and activities that enable me to fulfill my life purpose)
(wife) pray for my husband daily
(mom) give lots of hugs every day
PROJECTS  –  (tasks to take care of our household and move me toward my dream) 
Finish the Beautiful Life DIY Art Journal volume 2
Finish Christmas gift shopping
Plan our Christmas meal and create my grocery list

Want to have your best year ever? Grab my 2016 Joyful Life Planner and start reflecting, dreaming and planning now!
Click here to see more of what's inside.
What's YOUR plan for this week? Leave a link or a comment below.
(Email readers will need to click through the title of the post to leave a comment.)
You May Also Enjoy: