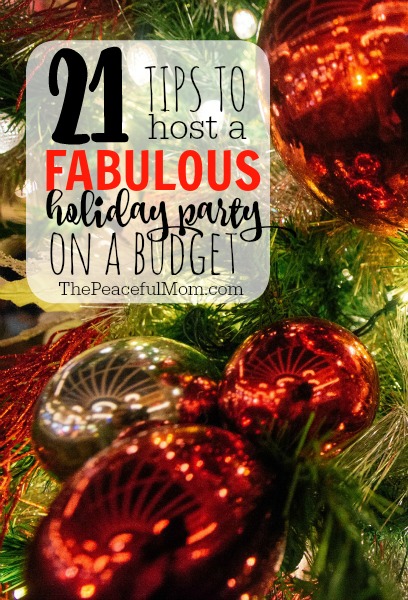 How to Host a Smashing Holiday Party on a Budget
Part of the fun of the holidays is enjoying time together with friends and family. We will be hosting a get-together soon so I thought I would share a few ideas to help you keep your holiday party fun and affordable.
Host an Open House — One way to keep costs down is to open your house for a few hours and invite guests to drop by at their convenience. You can serve light snacks and coffee to save money plus you will be able to spend more time with individual friends as the guests will arrive at different times.
Schedule Your Party "After Hours" —  Host your party in the afternoon or later in the evening so that you can serve finger foods and desserts rather than an entire meal.
Host brunch — Hosting a party earlier in the day can save you money as well. Brunch involves cheaper breakfast foods like egg dishes and fruit which can help you to spend less on the food.
Reduce Your Guest List — Small, intimate gatherings can be just as much fun as large parties. Think carefully about who you want to include on your guest list and keep the list short if you need to stick to a budget.
Send Free Invites — No need to send paper invitations when you can easily send digital invites. Websites like eVite can help you keep track of who's attending and send out reminders to your guests.
Ask for Help — If you are hosting a party for close friends and/or family, ask each person to bring a little something to the party. Having everyone to help out enables you to keep your own costs lower.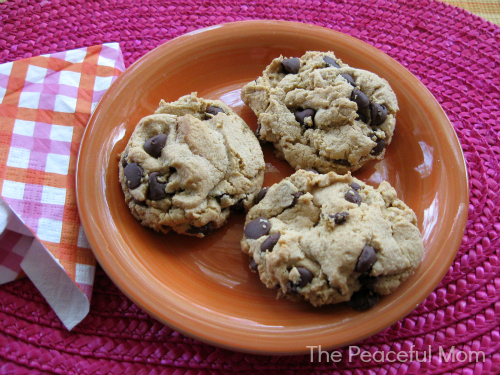 Bake It Yourself — Even if you shop at a warehouse club "party food" can be expensive. Save money by making your food from scratch ahead of time. Cut your own veggies and make your own dip for the veggie tray, bake mini brownies or cupcakes for dessert and make your own hot cocoa in the slow cooker for tasty but budget-friendly treats.
Plan Your Menu Around Sales — Another way to save money on food is by planning your menu around sale items at your local grocery stores. You can even start purchasing items a few weeks in advance to spread out the expenditures.
Choose Inexpensive Appetizers — Choose foods that look impressive but cost less such as inexpensive cheeses and crackers or crostini made with french bread. Add decorative touches such as fresh herbs or colorful fruit to the serving plates to make everything look enticing without breaking the bank.
Skip the Individual Desserts —  Creating dozens of personal-sized desserts may look impressive but it's also time consuming and can be expensive. A larger, shared dessert like a layer cake can work just as well and takes much less time and effort.
Serve Smaller Portions — If you have the time and want to serve individual appetizers and desserts choose smaller sizes. Tiny food is not only cute, it's less expensive than serving larger portions and guests will naturally eat less because piling 22 mini brownies on your plate just doesn't look right.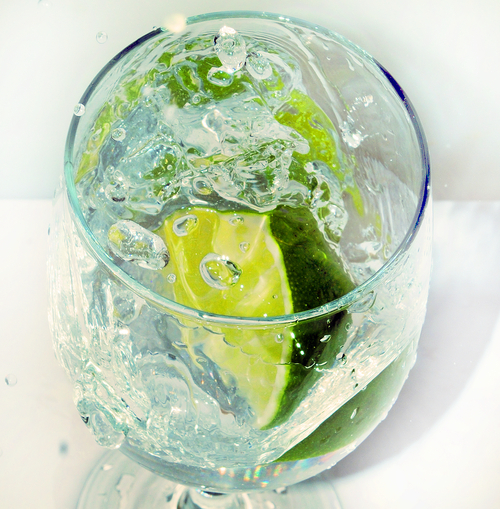 Add Fresh Citrus — Slices of limes, lemons and oranges can make drinks look more festive and add a wonderful fragrance as well.
Simplify Your Decor — Rather than buying decorations that you will use once and throw away, decorate with items you already have or use found items such as pine cones in a basket, greenery branches on your mantle or glass vases filled with water, holly berries and votive candles.
Focus On Basic colors — An inexpensive way to make your decor look elegant on a budget is to focus on two or three basic colors. Metallics like gold and silver instantly glam up your space. Group items of the same color together for the extra "wow" factor.
Shop the Dollar Store — Check the prices at your local stores but many times paper goods and other party supplies can be purchased cheaper at the dollar store. Look for solid colors or clear plastic rather than holiday themed products and you can re-use the leftovers later.
Use Candles Liberally — An inexpensive way to make your home look festive is to add groups of candles in strategic locations. White candles always look beautiful and when placed on a reflective tray they can make your room look magical.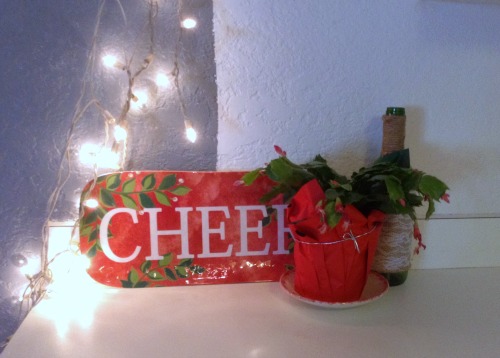 Light Up Everything — In addition to candles you can light your space with Christmas tree lights. White twinkle lights can make any space look beautiful. Hang strings of lights around doors and windows, along the top of your kitchen cabinets, in rows down one wall or string them across your ceiling.
Borrow What You Need — For items that you will use only occasionally it is much wiser to borrow them from neighbors or friends. Don't run out to buy folding chairs and then leave them to collect dust in your garage until your next yard sale.
Skip the Alcohol — Why not skip the cocktails this year and serve a festive non-alcoholic punch? You can also ask guests to bring their own, or if you would like to offer some alcohol to your guests try Trader Joes and Aldi for cheaper options.
Turn Down the Heat — You definitely want to make sure your guests aren't cold but remember that your house will feel warmer when it is filled with people so you can turn the temperature down a bit and save some money on your power bill.
Forget the Favors — No need to send your guests home with favors if you are on a tight budget. Simply thank them for coming as they leave the party.
For more fun & frugal party ideas including recipes check out my Frugal Christmas Party Ideas Pinterest Board here.
Do you have any budget-friendly party tips?
Share in the comments. 🙂
You May Also Enjoy: