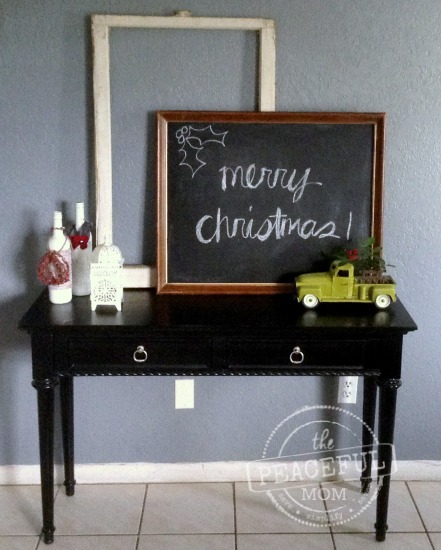 Only a few short weeks until Christmas so I thought I would share a peek into our home and our simple budget-friendly Christmas decor.
My style of decorating involves using what we have or can find like the thrift store finds on our entryway table. I also like to throw in a few natural touches like the greenery with red berries in the truck bed.
My other favorite tactic is to add lights to everything!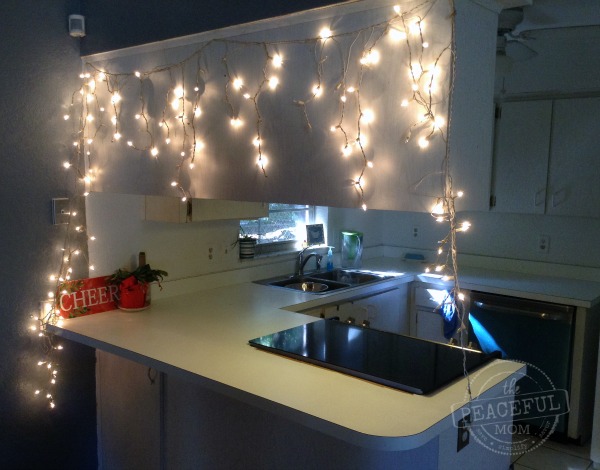 From the kitchen …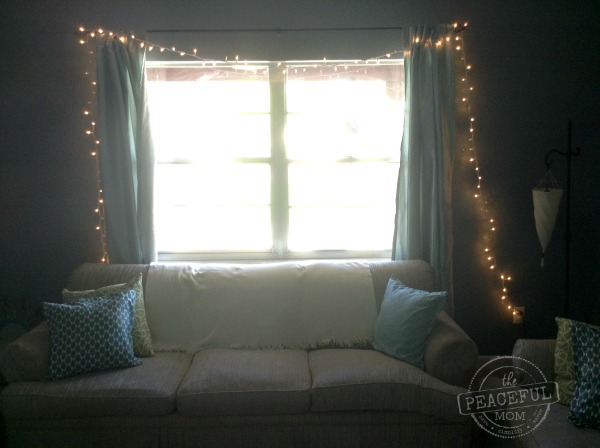 to the Living Room window.
Holiday decorating doesn't have to be chaotic and overwhelming. Keeping the clutter to a minimum helps our home to feel calm and peaceful during what can be a hectic and stressful time of year.
We will be hosting a small get-together in our home soon so stay tuned later this week for some fun & frugal Christmas party ideas!
My plan for this week:
(Read more details about how I plan here.)
PERSONAL – (daily habits to keep me healthy and happy)
morning "Brain Dump" (read more here)

20 – 30 minute brisk walk daily

drink 6-8 glasses of water

re-start on morning and bedtime routines (I have been a little disorganized lately.)
PEOPLE – (activities that develop relationship with those I love)
date with hubby (at home movie night with special snacks)
family outing to a local amusement park
dollar movie with my youngest and a friend
PASSION – (creative and soulful habits that bring me joy and help me connect spiritually)
PURPOSE – (tasks and activities that enable me to fulfill my life purpose)
(wife) kiss my husband passionately every morning (A recent study revealed that men who kiss their wives before going to work statistically have fewer car crashes!)
(mom) pray daily for my children
PROJECTS – (tasks to take care of our household and move me toward my dream)
work on DIY Art Journal volume 2
purchase online gifts for my daughters (I did not get this done last week).
prep for party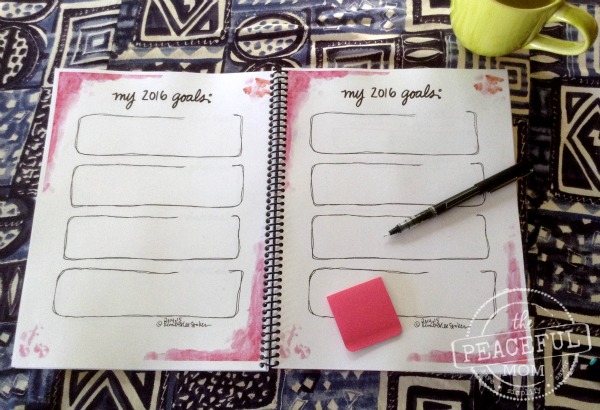 I will also be working on the 2016 Goals section of my 2016 Joyful Life Planner. I find it so helpful to reflect on the past year's blessings and challenges so that I can plan better for the New Year.
Click here to see more of what's inside.
What's YOUR plan for this week? Leave a link or a comment below.
(Email readers will need to click through the title of the post to leave a comment.)
You May Also Enjoy: