The Promises is a GUEST POST by Kari Denker.
Ready for the Christmas season?
The Promises is a brand new advent study specifically designed to refresh and inspire you during the Christmas season, not bury you in guilt of another Christmas season started with great intentions and finished before you had time to read the first few days of your advent study.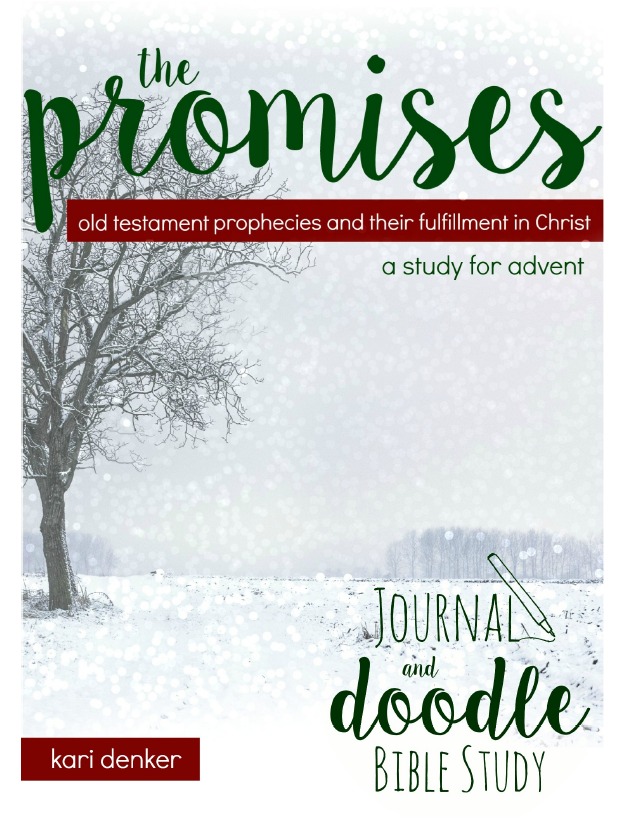 The Promises study is different because:
It's simple. Even though the topic is deep, it's simple. Each day you look up and read the prophecy of the Messiah in the Old Testament (with a short explanation about the context) and then read how Christ fulfilled them in the New Testament. You can keep it as simple as that.
It's interactive. Each day includes a quick and easy Christmas Challenge. Some are things to do (such as go look at Christmas lights or pay it forward in the coffee line) and some are "to don'ts" such as saying no or logging out of social media for a night.
It's fun. Each day also includes a coloring page depicting the prophecy. You can color it, trace it in your own journal, or just enjoy looking at it. There's also a Christmas playlist (click here) included with some great songs to inspire and get you into the Christmas season.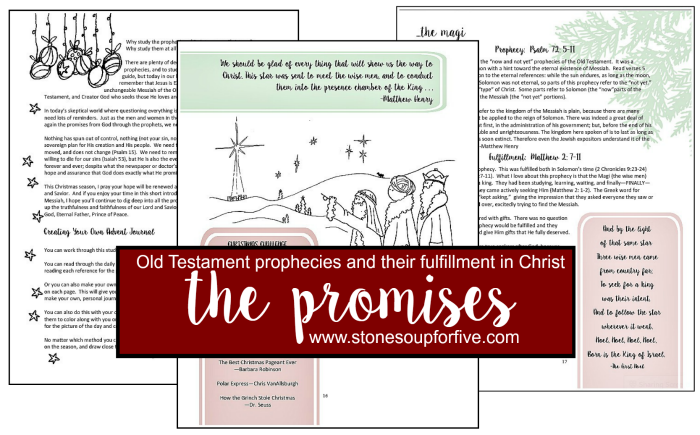 It's creative. There are NO fill in the blanks here. If you have time or want to go further in your study, you can make your own advent journal with doodle prompts and ideas on each page to get your creativity rolling.
It's meaningful. This is not your typical study of the Christmas story. It's a deep yet important study into who God is, His great plan for the World, and how He is continually working to see that plan through.
It's for family. I am also creating additional coloring pages and an Advent grid for children to join in on the study too.
When I (Kari) was writing this study, I was amazed over and over again at God's gracious love, His power and rule over time and space, and how He really does have this whole world under His control. It's so good to take a step away from the hectic and sometimes scary world around us and just rest in His goodness, His providence, and His sovereignty.
I'd love for you to join us starting December 1st when we dig into these wonderful prophecies about our Messiah and Lord Jesus Christ. We'll be working through it together each day in December in the Journal and Doodle facebook Group here. 
You can purchase your own copy of this 60 page Bible study guide here.
I'm offering a discount to The Peaceful Mom's readers of 10% Off when you use coupon code TPM10 good through Monday, November 30th.
________________________________
Kari Denker is a lover of coffee, books and Jesus as well as the creative mind behind Stone Soup for Five where she writes, doodles and designs.