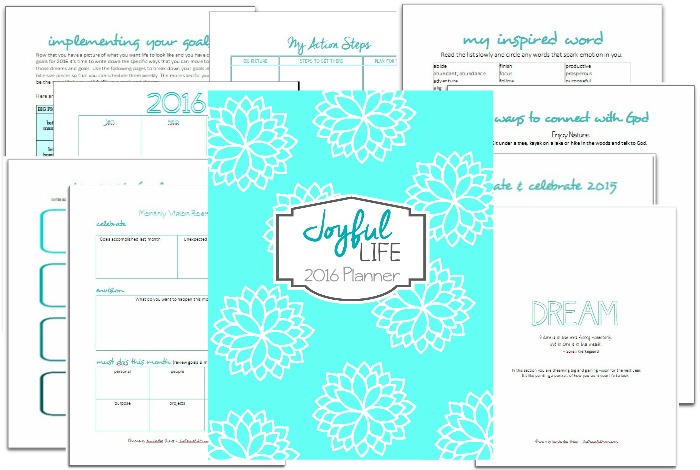 I've been hard at work for you the past few weeks updating my Joyful Life Planner for 2016 and I was so excited that I decided to create TWO planners!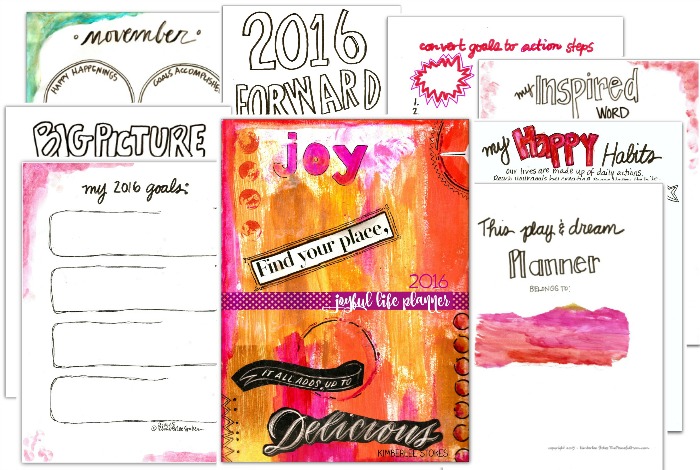 For those of you who love lists and charts you can still enjoy the traditional version of the planner but for those of you who are more creative (or want to be) I created an "arty" version.
The 2016 Joyful Life Planner is designed so that you can print the pages you want and have them bound in the order that works for you.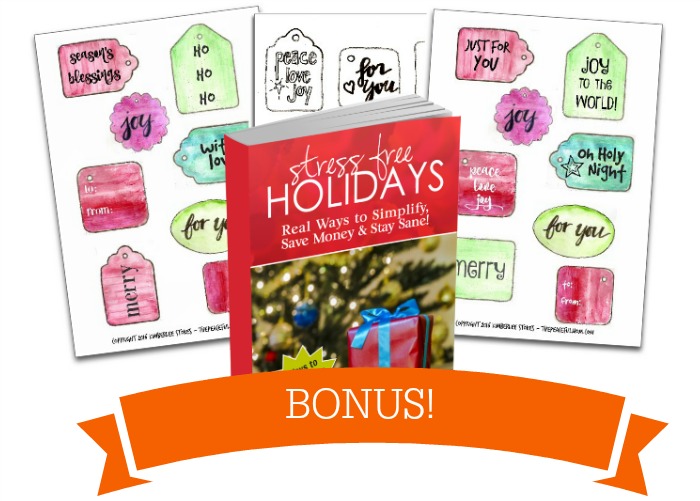 For the next 5 days you can grab the 2016 Joyful Life Planner Bonus Package for 60% off AND get a jump start on the holidays. The bundle includes:
2016 Joyful Life Planner — Charty Version ($12 value)
2016 Joyful Life Planner — Arty Version ($12 value)
Stress Free Holidays eBook filled with tips and tools to spend less and enjoy more this Christmas ($7 value)
24 Hand-Illustrated Printable Christmas Gift Tags — 16 watercolor tags, 8 to print on colored paper ($10 value)
$43.00  Just $20.00 w/ code JOY

Digital Download
Want to purchase the planners individually?