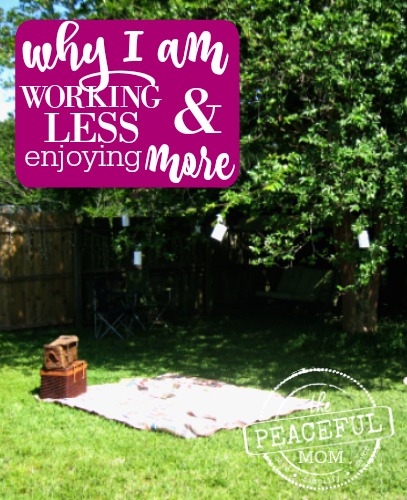 I have a struggle.
I am constantly questioning whether or not I am making the right choices as a mom.
Between keeping my relationship with my husband vibrant, parenting teens, homeschooling, running a business and maintaining a household I ALWAYS have more to do than I have time to complete and that creates a lot of guilt.
My guilt recently reared it's ugly head when I met a very successful business woman with a highly profitable online business and speaking career. As we chatted she told me about all of the projects she is involved in, the number of regular visitors her website receives and the podcast she just started.
For a moment I felt envious and when I left the conversation I started to question if I have made the right choices with my life and business.
I have enjoyed a level of success with ThePeacefulMom.com but with increased readership and increased website traffic come increased responsibilities. There are more comments to approve, emails to answer, media requests to respond to and more expenses to pay in order to keep a website running. I initially enjoyed the success and increase as it brought more income to our household and more recognition for me as a person. It felt good to have people "like" me and like what I was writing.
But it also produced a dilemma for me.
One of my highest values is pouring into the lives of my loved ones but with the increased demands of my business I found myself working longer hours, feeling way more stress and treating my family rudely when they "interrupted" me or when they needed something.
Then in 2014 several events made my priorities very clear. In January I dislocated my knee and was on bed  rest for six weeks. Life became very simple because I had to have help with EVERYTHING. I had lots of time on my hands to think and pray and re-assess where my life was going. Then later that year my oldest daughter was in an accident that could have killed her and suddenly I was very aware of what is truly important.
As I have prayed and pondered what I want in my life I have made several choices:
I have chosen to keep my business small rather than expanding it.
I have chosen to work fewer hours instead of more.
I have chosen to decline some media offers and sponsored posts instead of taking the money and increased exposure.
I have chosen to spend more time interacting with my family instead of interacting online.
Have I made the "right" choices? Yes, I have made the right choices for ME.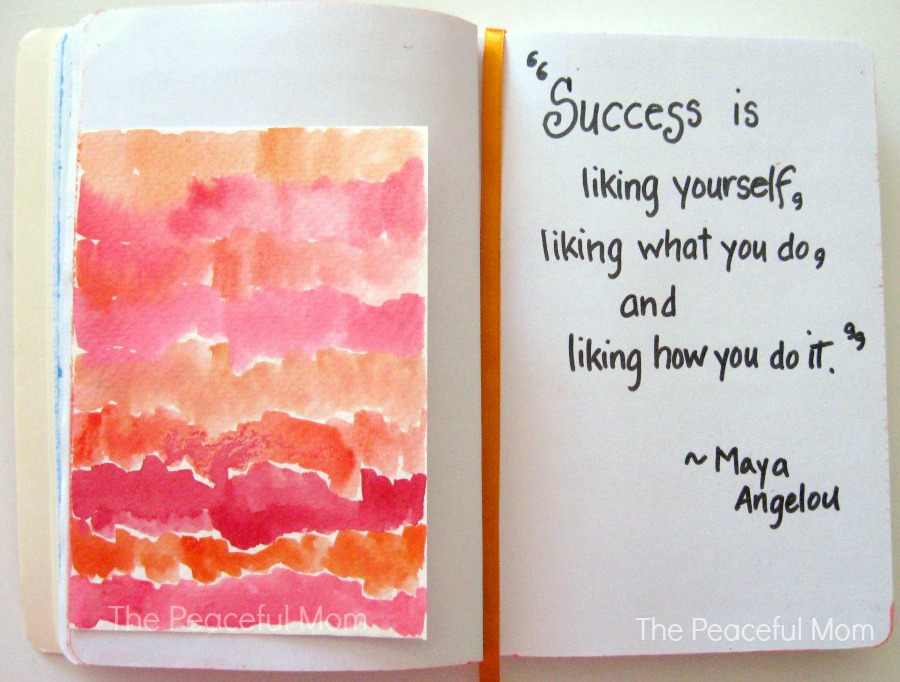 I love this quote from Maya Angelou:
"

Success is liking yourself, liking what you do and liking how you do it.

"
I don't want to work 50+ hours a week, manage a team of multiple people and travel every other weekend. I don't want my life to consist of thousands of tweets, statuses, pins, chats, grams and scopes but no real-life impact on those most important to me.
I like being available to my kids when they need me, not in an hour when the moment has passed. I don't want to tell them "wait a minute" for the thousandth time when we both know that by "minute" I mean 45 minutes to an hour.
I like having the emotional and physical energy to enjoy regular dates and fun with my husband instead of being too tired to give him any attention.
I like having relaxed time together as a family rather than being so pressured to complete a project that I can't sit down to watch a movie.
I like responding to comments and social media posts in person rather than hiring someone to do it for me.
I don't judge anyone who makes different choices than I do. I simply needed to say out loud what I am thinking and struggling with. Some would say that I am not living up to my potential but I know that I cannot work full time and be truly available to my family physically, emotionally and mentally. Maybe there is something wrong with me because I cannot do both but I know myself and I cannot do both well.
When I come to the end of my life the accolades, fame and money will never take the place of warm, intimate relationships with those that I love. I am the only wife that my husband has and the only mom my kids have. If I fail in those roles then nothing else matters.
So for now I am choosing LESS:
less work
less stress
less responsibility
and yes, that means less money…
but way more peace.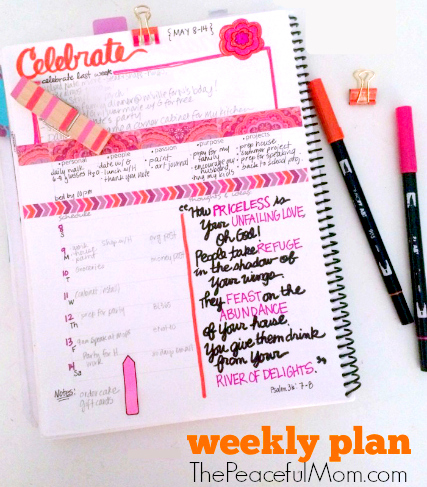 Do you want to live a more intentional and joyful life? My Joyful Life Planner is the tool you need.
The Joyful Life Planner is the system that I have used this past year to define my values and live them out. This dreaming and doing playbook is filled with practical, powerful tools to help you discover what you truly want — and the inspiration to keep you moving toward your goals and dreams.
Click HERE to see how the Joyful Life Planner can work for you.
You May Also Like: