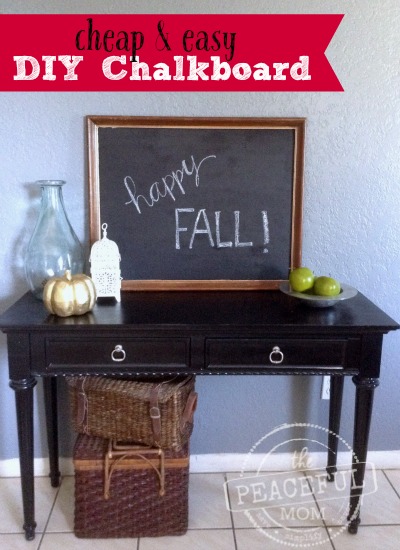 How to Make a Cheap DIY Framed Chalkboard
I realize that I am way behind on the whole chalkboard craze but I have wanted to update our new home decor with a chalkboard for the entrance. The only problem is that funds are tight right now so I had to improvise a bit.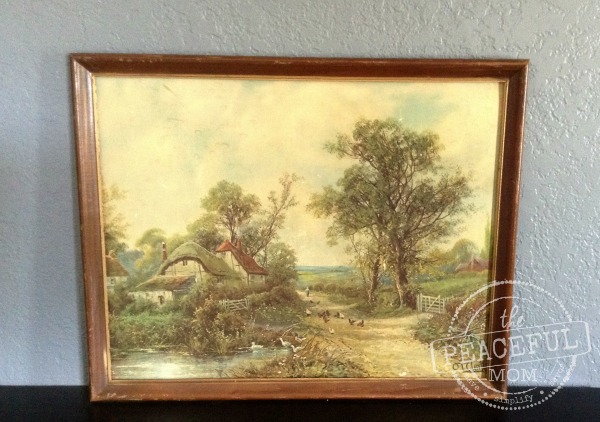 When I saw this old framed print at the thrift store for $4 I knew it would be perfect for my chalkboard project, although my Lord of the Rings loving husband wanted me to keep it because it reminded him of Hobbit homes in the Shire.
If you're a fan too, please don't hate me.
You Will Need:
framed painting or print with a smooth finish
painter's tape
paint primer (optional)
chalkboard paint or flat black paint
I like the beat up, rustic look of the frame on my painting but if you would like to update your frame you will need to do that as a first step. No need to protect the picture because you will be covering it with paint later. Simply remove the glass and start painting your frame.
Once you have the frame finished and dry you will need to cover it completely with painter's tape. The tape will cost anywhere from $3 to $6 but you can use it for other projects. Start by placing the edge of the tape along the inside edge of the frame and work around each side until finished.
I used regular flat black spray paint so I painted outside in our yard. You can cover the painting with a coat of primer before your black paint but honestly I was just too impatient to use primer first and my chalkboard turned out great.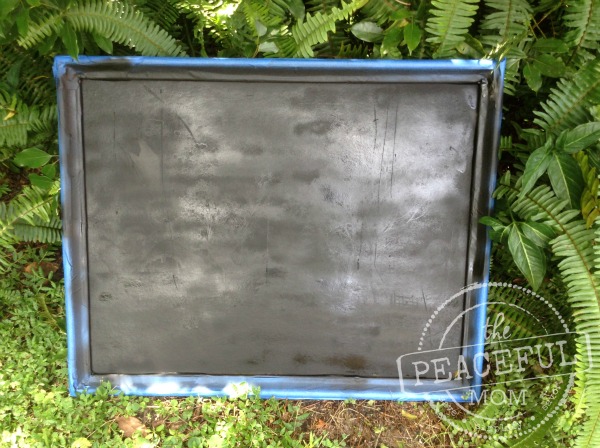 I was a little worried at first because this is what it looked like immediately after the second coat of paint but once the paint dried it looked fine.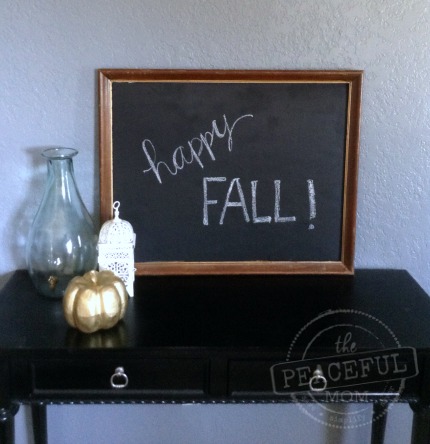 And here is the finished product. Total cost $7.
Even when you have a tight budget you can still spruce up your home inexpensively with a little work and creativity.
Have you completed any fun decorating projects lately? Share in the comments. 🙂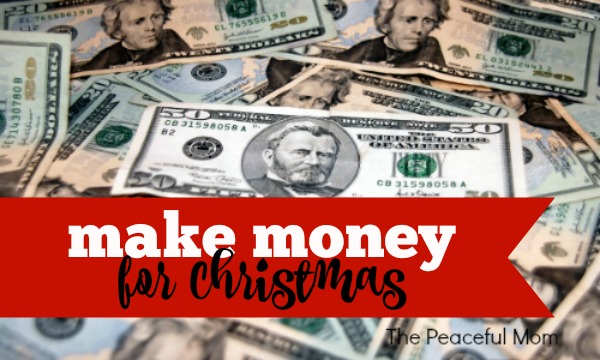 Need to make a little extra money for the holidays? Sign up with Swagbucks now and start earning SB's for Amazon gift cards and more!
Click here to get the dets and sign up for FREE!
You May Also Enjoy: