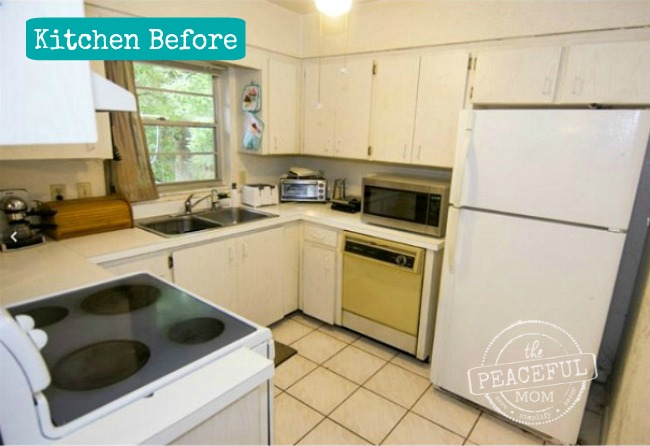 Fixer Upper Home Tour: Kitchen Update
Welcome to our horrifyingly wonderful fixer upper kitchen — horrifying because it's straight out of the 70's but wonderful because it's ours to update however we wish. And we are grateful for that!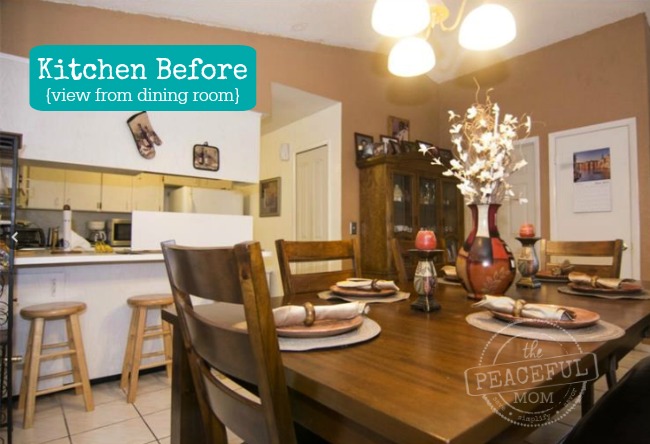 Here's a view from the dining room with the previous owner's furniture.
One of our first tasks was to remove the awkward laminate counter extension that blocked the view from the kitchen into the dining room.
With the costs of moving, a new oven was not in the immediate budget but removing the counter extension meant that the back of the existing oven would show and in addition, it was really disgusting inside (it was probably never cleaned).
Thanks to a generous relative and an awesome deal at a local appliance store we were able to get this $1800+ stainless steel glass top convection oven for just $1000.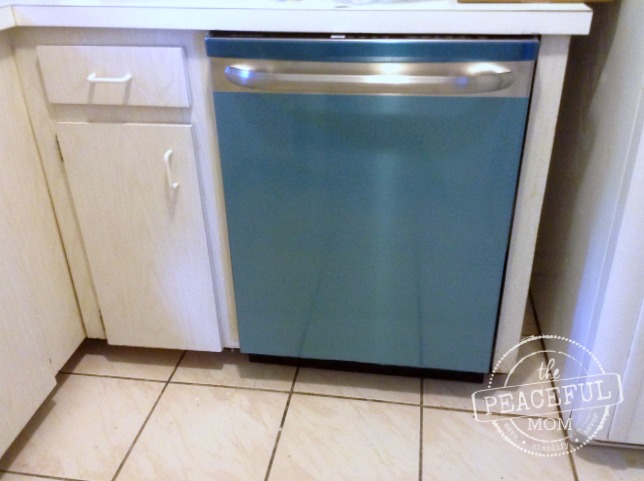 We also wanted to replace the broken yellow 1970's dishwasher — not a need but a definite want. We were able to get this $500 stainless steel model for $389 including delivery — woohoo!
My girls loved the blue protective tape so much that we decided to keep it for now to add a little color to the kitchen. Decorating is about what you like, not what anyone else thinks, right?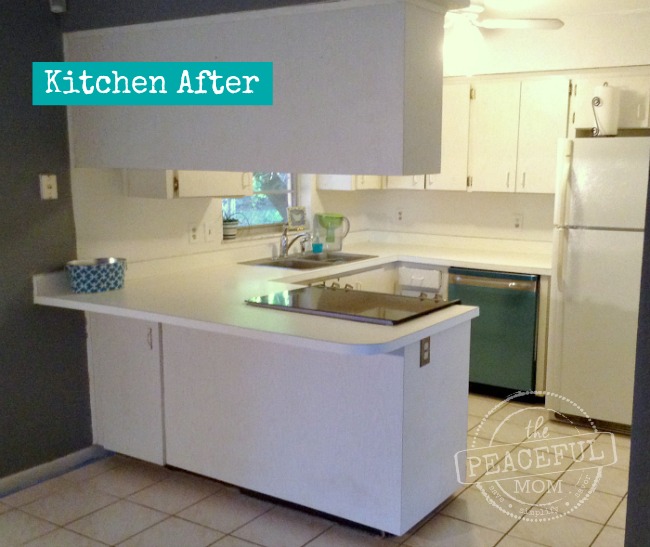 So here is our current "after" shot.
I also re-painted the walls and ceiling a bright white to cover the stains and yellowing. I may add some color later but for now I am LOVING the clean look of all the white. Every time I look into the kitchen I feel happy and grateful that we were able to buy our own home after so much time.
Our next big project is removing the cabinets above the breakfast bar and installing an island vent hood but it will be expensive because the bulkhead above the cabinets will have to be reconstructed so that we have enough clearance for the vent hood. For now I am just enjoying the fact that the counter extension is no longer blocking the view even more.
Let me know what you think and/or share any ideas in the comments.
You May Also Enjoy: