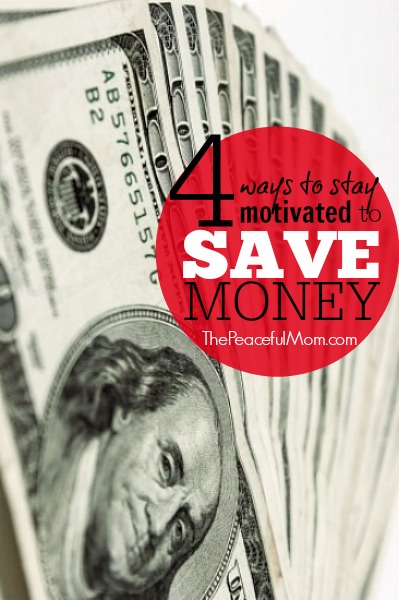 Today is the last day of our Fast Track Savings Challenge and I hope you were able to sock away quite a bit of money in the past few weeks. Our family was able to save $405 even though we had several challenges including some unexpected house repairs.
If you're like me, you want to continue the challenge through October (especially since we did not reach our goal of $500) and keep saving! I have a few tips that help me to stay motivated to keep saving and they can help you continue saving as well.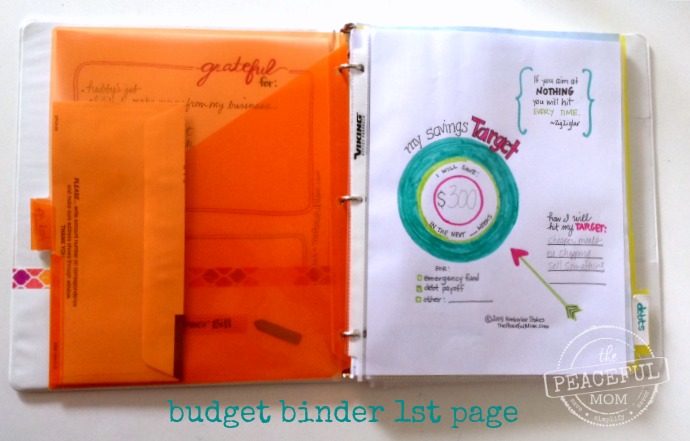 Visualize Your Goals
My favorite way to stay motivated to save is to write down our goals and keep them in a location where I can see them on a regular basis. I print this Money Makeover Savings Target Printable and place it on the fridge or in the front of our DIY Budget Binder (with free printables). You can also create a Vision Board or Inspiration Board so you can visualize what you are saving for. (Click here to read How to Create a Vision Board.)
Seeing your goals regularly reminds you of your priorities and can help you avoid impulse spending.
Make Saving Easy
The easiest way to save money is to have a specific amount withdrawn automatically from your paycheck and transferred to your savings account. If you never see the money in your checking account then you are less likely to spend it.
I like to use a second checking account as well to save for upcoming bills and irregular expenses. I move money from every paycheck into our Freedom Account so that it is physically unavailable for me to spend before the next paycheck. (Click here to read more about how we use the Freedom Account to manage our money and print your own spreadsheet.)
Think Positively
Most of the battle with saving money involves our mindset. Impulse spending, making excuses and being disorganized all contribute but if we set our mind to save then we can easily overcome these challenges to building our savings. It's easy to feel deprived when you realize that you can't spend money on what you want right now and still meet your financial goals but thinking about what you are gaining rather than what you are missing out on can help you stick with your plan.
Managing the money you have right now (no matter how big or small it seems) empowers you to reach your goals and gives you a sense of excitement about the future rather than dread.
If you are feeling deprived or restricted, you can read more about changing your money mindset here.
Celebrate
An awesome way to stay motivated is to regularly celebrate your victories. Reward yourself for each milestone you reach — just be sure that your reward is simple and doesn't undo the work you have just accomplished.
You can purchase something small like that specialty coffee you have given up or a scarf you have been wanting,  or use something like this FREE Printable Debt Blaster Game to track your progress and encourage yourself to stay on track.
Adding money to your savings account can be a challenge but with these four tips you should be well on your way to boosting your savings account and meeting your financial goals.
How much were you able to save during the Fast Track Savings Challenge? Leave a comment so we can celebrate together!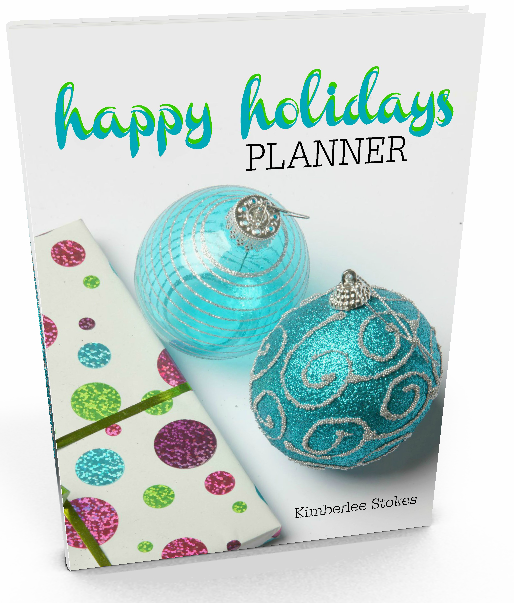 Want to spend less and enjoy more this upcoming holiday season?
Stay tuned for my Happy Holidays Planner coming later this week!