Right now you can get 30 Customized Return Address Labels for just $2.99 shipped from York Photo 
These are perfect for the Christmas cards and letters you'll be sending out soon! You can also print them with your child's name and use them to label his belongings, label potluck dishes with your name and phone number…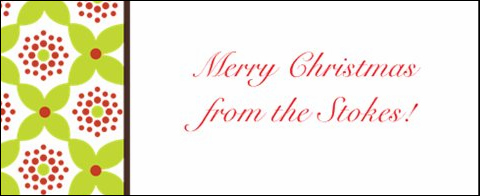 or print them with your family name and a message to use as gift tags!

You can also send them as a gift to a newly married couple, print a cute design to wrap around a toothpick for birthday cupcake flags, or print some cute labels for birthday party treat bags.
Labels are FREE and shipping starts at just $2.99! 
This offer is good for new customers with a valid purchase and you must use promo code LABEL at check out.
(Hurry! This offer ends soon!)
Click here for more DEALS & FREEBIES to help you save money!