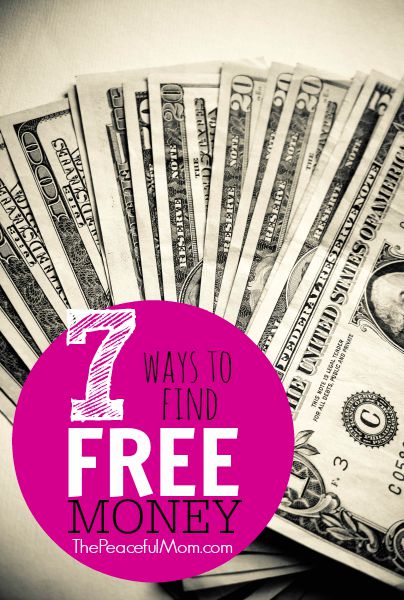 7 Ways to Find Free Money
How's the Fast Track Savings Challenge going for you? This week we are focusing on how to make extra money and today I have a few ways for you to find free money to add to your savings account.
Replace Your Entertainment
Most likely you spend a few hours a week watching television, playing online games or scrolling social media feeds. Replace part of that time with more productive activities and find some savings:
Complete Online Surveys
Online surveys are definitely not the secret to becoming a millionaire but they are an easy way to make a little extra money in your spare time. My husband spends a few minutes a day using the MPoints app on his phone and then uses the giftcards for dates. My favorite site is Swagbucks where I can earn PayPal cash or gift cards to use for Christmas.
Click here to read more about Swagbucks and my other favorite online survey sites.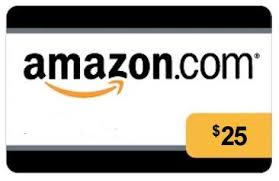 Find Lost Gift Cards
You may have a gift card or two that you received for a holiday and then forgot about. Take some time to search for cards you can use to purchase household necessities like Amazon gift cards which you can use for grocery items and this great deal on toilet paper.
Search your email for "gift card", "credit" or "e-card" as well. You may have an unused Vitacost credit in your inbox that you can use to purchase food items as well.
Check Free Cycle and Craigslist
Free Cycle is a website where people offer items at no cost for others to pick up. Sign up for free and watch for items you need rather than rushing out to purchase them at the store. If you have some extra time you may find items on Craigslist that you can purchase cheaply, refurbish and then resell. Click here for my tips to sell on Craigslist.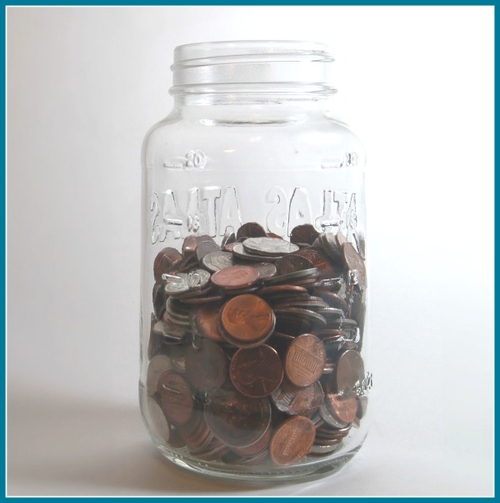 Cash In Your Change
You may be surprised to find that you have a significant amount of hidden change. Take some time to look through:
under your couch or in the sofa cushions
in your washer and dryer, in the laundry hamper or on a shelf in the laundry room
in coat and jacket pockets
in the kitchen junk drawer
in the pockets and bottom of your purse
in the console of your car
Once you collect all of the stray coins you can take them to the bank or find a Coinstar machine at your local grocery store. If you use Coinstar you can avoid the commission fee if you redeem your total for an e-Certificate rather than cash. Click here for a list of available e-certificates.)
Clean Your Closets
We all have at least a few items tucked away in our closets that we are no longer using. Take some time today to pull out all the hotel toiletries, free samples and unused cosmetics. Use these items instead of heading to the store to purchase more personal care products. You may also find some clothing that you can take to a local consignment store to sell.
Barter
A great way to find items you need without exchanging money is to trade or barter with others. You can host a swap party with friends, check the Craigslist bartering community or post items you want to trade on Facebook. You may also want to check out FoodSwapNetwork.com where you can register to find a food swap in your area.
What are some ways that you have found "free" money? Share in the comments. 🙂
You May Also Enjoy: