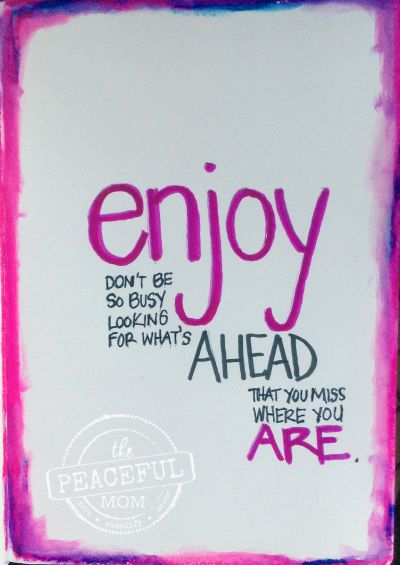 Get Organized! Manage your time, simplify your life and live your true priorities with a weekly plan.
Just in case you haven't picked up on it, I like to get things done. Sometimes I even write additional tasks on my list just so that I can cross them off. True story.
Sometimes though you can be more productive by doing nothing "productive" and as difficult as it is for me I am going to be "unproductive" this week.
I will be resting, art journaling, reading, thinking, hanging out with my kids and going away for an overnight hotel stay with my husband to celebrate our anniversary. It is so important for a healthy marriage that you enjoy relaxed, fun time with your spouse on a regular basis.
My plan for this week:
(Read more details about how I plan here.)
PERSONAL –  (daily habits to keep me healthy and happy)
PEOPLE –  (activities that develop relationship with those I love)
overnight date with hubby to celebrate our anniversary!
coffee date with my daughter
PASSION –  (creative and soulful habits that bring me joy and help me connect spiritually)
art journal (check out my DIY Art Journal here if you would like to start!)
read
take long walks in the park
PURPOSE –  (tasks and activities that enable me to fulfill my life purpose)
(wife) have fun with my husband
(mom) give extra hugs to my kids this week
PROJECTS  –  (tasks to take care of our household and move me toward my dream) 
no projects planned for this week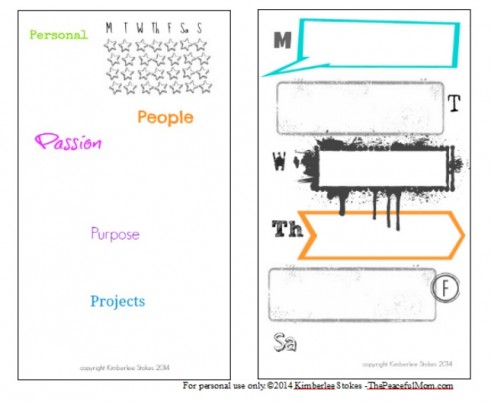 As a gift to my readers Subscribers to The Peaceful Mom Weekly eNotes can download these planning sheets for free!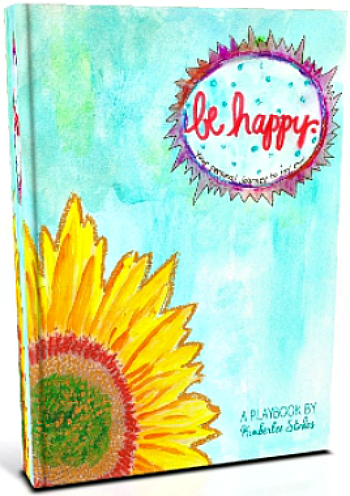 Want to live more intentionally and experience more joy?
Grab my "be happy" ebook.
You May Also Like: