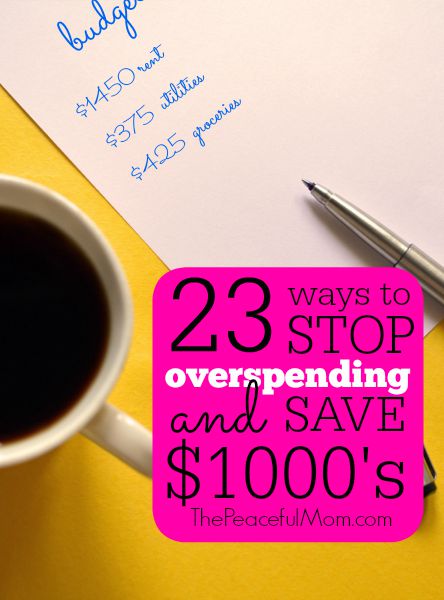 23 Ways to Stop Spending & Save $1000's
Welcome back to the Fast Track Savings Challenge — tips, tricks and inspiration to boost your savings NOW!
I have heard from many of you that the problem with getting your money into the savings account is your overspending on non-essential items. I have 23 ways to stop spending so you can get more money into savings.
Purchase Needs First
It's easy to think that every purchase we make is a "need" but true needs are basic clothing, housing, transportation, food and water. Focus on meeting your needs first and you will be able to limit the amount you spend on "wants" and "luxury upgrades".
Make a "Buy It Later" List
Every time I shop I find at least three items that I want but don't need (hello Target!). To help curb my spending I created a "buy it later" list. To make your own list take a photo of the item with your phone and save it in an Evernote folder or keep a list on an index card in your wallet. You may find that after a week or so you don't "need" the item anymore.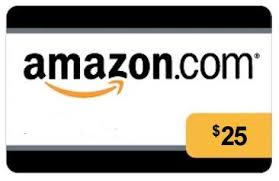 Use Gift Cards
Limit your non-essential spending by purchasing gift cards to use instead of your debit card. If you enjoy buying books buy a $20 book store gift card to use for the month. Love online shopping? Purchase a Visa or Amazon Gift Card with your monthly budget limit. (Earn Amazon Gift Cards for FREE with Swagbucks! Read more here.)
Practice Gratitude
Contentment is the quickest way to stop poor spending habits. Make a daily list of the blessings in your life and you will be less tempted to purchase "stuff" to try and make yourself happy.
Pack Your Leftovers
You know that taking your lunch to work or bringing snacks while running errands saves money but preparing food during the morning rush is challenging. Make a habit of packing your leftovers and snacks for the next day right after dinner and stop the lunchtime spending leaks.
Change Your Inner Voice
The way you think and talk to yourself about money can help you spend less or cause you to spend more. Empower yourself to make smarter choices by changing your mindset from "I shouldn't buy this." to "I choose to save this money rather than spending it." Re-framing your mindset and your language enables you to feel good about frugal financial choices instead of feeling frustrated, trapped, and deprived.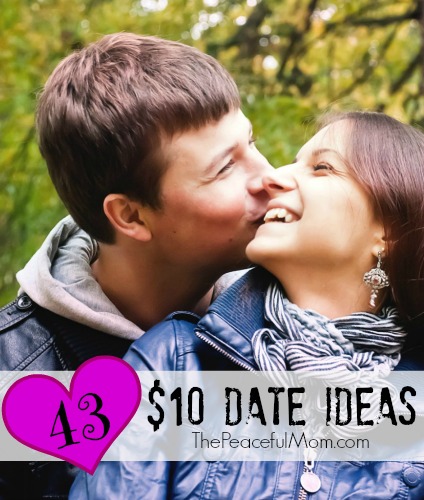 Date on the Cheap
I'm a firm believer in a weekly date night with your spouse but dates don't have to be expensive. Check out my $10 Date Ideas post for budget-friendly entertainment options.
Create a Reminder
Seeing your goals written down helps you to stay on track. To remind yourself not to spend write your savings goals on a sticky note and attach it to your debit card or keep your debit card in a gift card envelope with your goals written on the outside so you see them every time you make a purchase. You could also set an alert on your phone to remind you of your goals every afternoon so you are not tempted to go shopping after work.
Find the Leaks
Take a look at your spending for the last couple of months and note where your budget leaks are. Once you know your spending weaknesses make a concrete plan so you can limit your spending in those areas. For example, if you want to curb your fast food runs, take snacks and water with you when you are in the car so you can avoid the drive-through.
Make Coffee at Home
Speaking of leaks buying coffee away from home can cost you hundreds of dollars each year. Save by searching online for DIY recipes of your favorite coffee concoctions and whip them up in the blender at home. Depending on the recipe you may be able to freeze it ahead of time. Reader Allison saves by adding coffee, ice, milk and chocolate sauce to her personal size blender rather than stopping by the coffee shop every morning.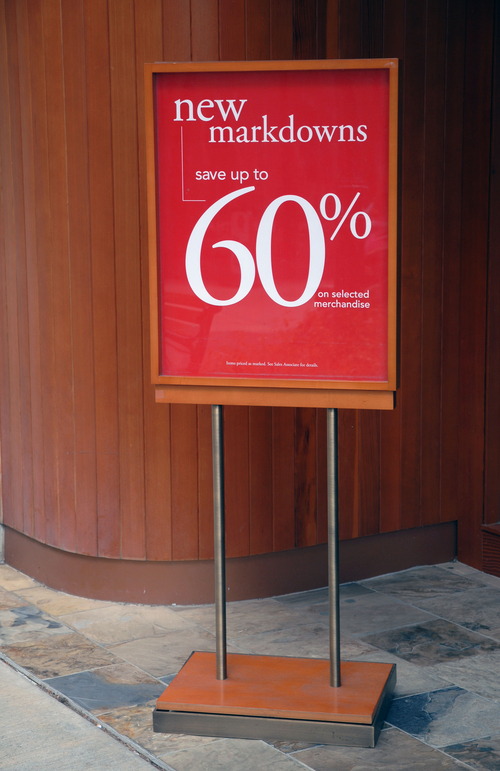 Stay Out of the Mall (& Shopping Websites)
You can't spend money on impulse buys if you don't see the items in the first place. Choose alternate entertainment on the weekends and avoid shopping centers and scrolling online shopping sites unless you have a specific need.
Return Bad Decisions
If you end up purchasing an item that you know you don't need you can always return it to the store. Keep all receipts and leave the tags on new purchases for a few days while you decide and you will have no problem with returns.
Play a Game
If shopping is a problem for you you may want to try this simple game. Hold the item you want to purchase in one hand and imagine the equivalent amount of cash in the other. If you would choose the cash, skip the purchase.
Use Cash
Using a credit or debit card prevents you from feeling the pain associated with spending cash so you may end up spending more. Try using an envelope system to budget cash for your weekly expenditures so you can have more control over your spending.
Make a Meal Plan
You are probably tired of hearing me say it but creating a weekly meal plan can cut your food budget drastically. Knowing what's for dinner is a strong deterrent to the after work drive-through run because "there is nothing to eat" in your house. Click here for my Meal Planning Tips.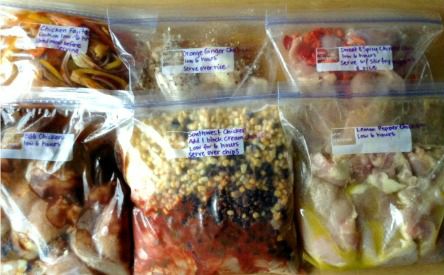 Use Your Freezer
Make meal planning even easier by using Freezer Cooking so you always have a meal on hand. Check out my Easy Freezer Meal Plans here for ideas to get started.
Calculate the Cost
Shopping seems fun until you realize that you are trading your hard work for an item that you will enjoy temporarily. Curb your spending by converting the cost of your purchase into the amount of time you had to work to pay for it. Realizing that it took you five hours to pay for that restaurant meal may make you rethink the decision.
Think Positive (ly)
A study published in the Journal of Consumer Research found that those who focus on why they want to save (stay home with the kids, dream vacation, start a business, etc.) rather than specific ways they can cut back end up saving much more. Keep your mind on what you will gain rather than what you are giving up and you will save more.
Record Your Spending
That $2 soda may seem like a small expenditure but "small" leaks add up to big money each month. Keep track of every amount you spend with a note card in your wallet or a phone app and you will find that you spend less.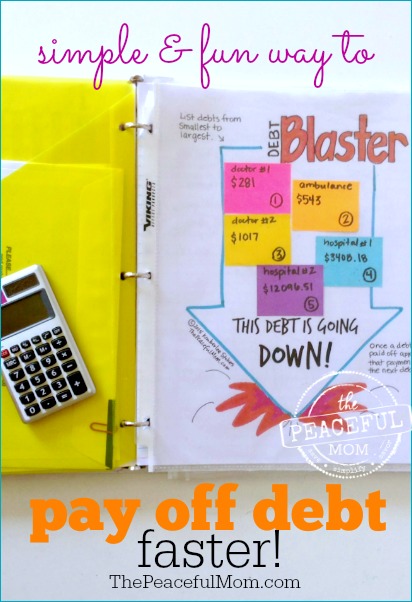 Celebrate
In order to stay motivated to save money it's essential to visualize your goals and celebrate your progress. Make a chart for your fridge, use a spreadsheet to track your savings or visualize your success with my exclusive Debt Blaster printable. (Click here to read more and print.)
Stop Buying Snacks
Snack foods can be a huge leak in your budget and processed foods like chips and crackers add empty calories to your diet with little nutritional value. Switch to simpler snacks like air-popped popcorn or in-season fruit and veggies and save hundreds of dollars each year. Check my Easy After-School Snacks Pinterest Board for kid-friendly snack ideas.
Remember That Material Purchases are Temporary
No matter how wonderful new gadgets and accessories are they are all temporary. You will be less tempted to spend money on trivial items when you remember the truly important and eternal aspects of life like relationships.
Decide What You Want
Knowing exactly what you want in life can help you to spend more wisely. Spending hundreds of dollars each weekend on shopping and eating out may feel good in the moment but ultimately it's preventing you from getting what you REALLY want long term.
What tips and tricks help you to control your spending? Leave a comment. 🙂
We're in this together!

You May Also Enjoy: