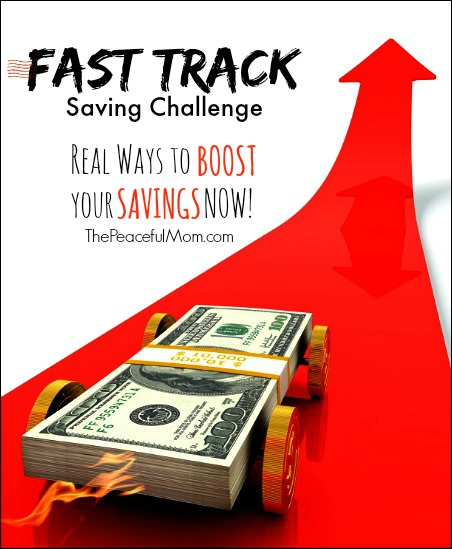 It's time for our Fast Track Savings Challenge!
For the next few weeks I will be posting tips and encouragement to help you:
build your emergency fund
pay off debt
save for Christmas
Join the challenge and be entered to win $50 PayPal cash to add to your savings! Woohoo — extra money!
To enter to win:
*Comment on this post saying what you will be saving for.

*Sign up here for my Weekly eNotes so you don't miss any posts!

*Come back tomorrow for the first assignment.
One winner will be randomly selected from the comments on this post and will be notified by email. Contest ends September 30th, 2015 at 9:00 am EDT.
Let's do this!
Posts in the Fast Track Savings series:
An Easy Way to Make Money for Christmas
23 Ways to Stop Overspending & Save $1000's
How to Save $50 On Your Groceries This Week (pt. 1)
How to Save $50 On Your Groceries This Week (pt. 2)
Our Fast Track Savings Update + a Few Surprises from Last Week
Where to Sell Your Stuff to Make Money
How I Stay Motivated to Keep Saving {+ our final savings total}