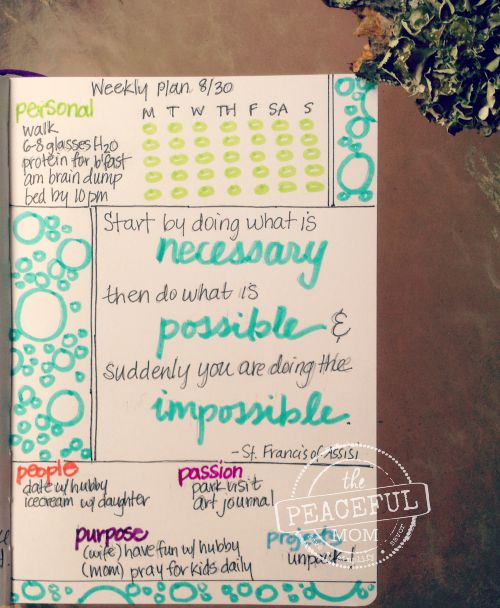 Get Organized! Manage your time, simplify your life and live your true priorities with a weekly plan.
As you might imagine life in our household is a little unsettled right now with our move last week and trying to organize all of our belongings in our new space. You can read about some of the surprises we found once we closed on our new house here.
I am keeping my expectations low again this week with a simple plan to get everything organized so we can go about normal life again.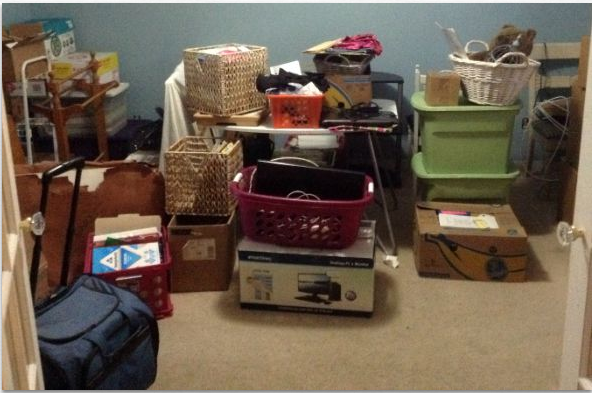 My first project is to remove all of the boxes from our living room and then create order in our office/den space. Yikes!
My plan for this week:
(Read more details about how I plan here.)
PERSONAL –  (daily habits to keep me healthy and happy)
morning "Brain Dump" (read more here)

30 minute prayer walk — a daily walk helps to reduce stress!

drink 6-8 glasses of water

eat protein for breakfast

go to bed by 10 p.m. (even more important during times of stress)
PEOPLE –  (activities that develop relationship with those I love)
date with hubby (dinner out with gift certificate someone gave us)
icecream date with daughter #1
shopping with daughter #3
PASSION –  (creative and soulful habits that bring me joy and help me connect spiritually)
art journal
visit to a local park
PURPOSE –  (tasks and activities that enable me to fulfill my life purpose)
(wife) focus on having fun with my husband
(mom) pray for my children every day
PROJECTS  –  (tasks to take care of our household and move me toward my dream) 
unpack and bring order to my office space
remove all the boxes from our living room and keep it a clear space in the house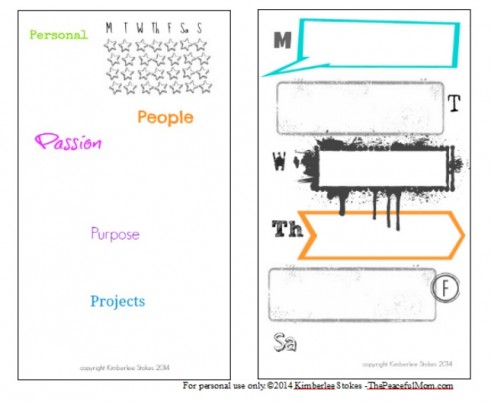 As a gift to my readers Subscribers to The Peaceful Mom Weekly eNotes can download these planning sheets for free!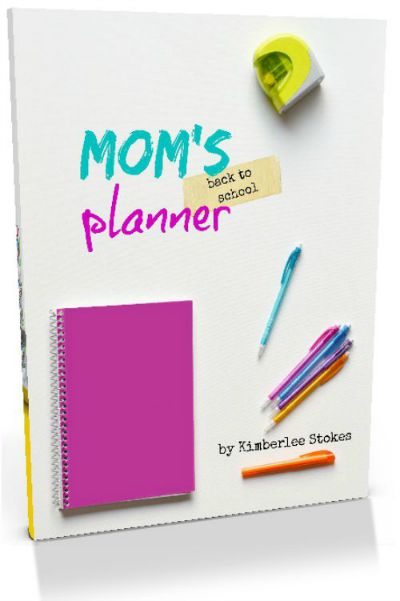 Today is your last chance to get a copy of my Mom's Back to School Planner for just $6.
Click here to read more & grab a
special bonus

offer!

You May Also Like: