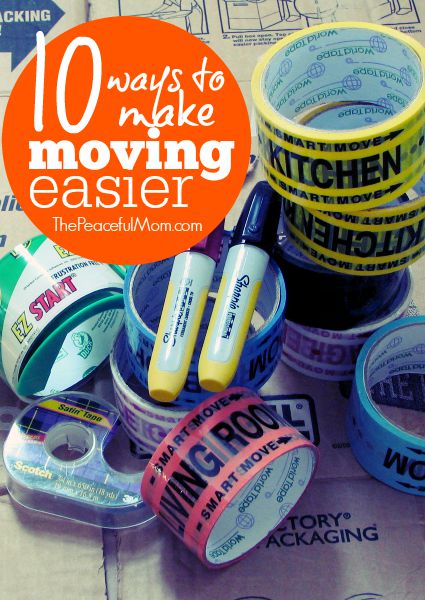 How to Make Moving Less Stressful
This week we are finishing up the packing, cleaning, painting and moving so I thought I would share a few tips that are making our move less stressful than it could be. Moving six people is no joke so I need all the shortcuts I can find.
Create a "Fire Box"
I know that all of your belongings are special to you but you can avoid a lot of heartache by deciding ahead of time what is truly precious and irreplaceable. What would you grab first if your house were on fire? My "fire box" includes some hand crocheted items from my great grandmother, a family Bible, a china tea set from my mom, our wedding photo album and the external hard drive with our family photos and backup of our computer.
Place these items in a box or storage container and place it in your car on move day so those items do not get broken or lost.
Plan Simple Meals
There is no need to add extra stress to your move by planning to cook dinner every night. Simplify your life by simplifying your meal plan for the week of your move. We are eating a lot of sandwiches, salads and make-your-own pizzas this week.
And yes, cheese and crackers can be a meal.
Create a Moving Binder
There are so many details to deal with when moving — change of address form, turning on utilities, deposits, etc. Save your sanity by creating a notebook a few weeks before your move where you can store all of the details.
My binder includes notebook paper for notes, hole punched invoices and other important papers for the move and a zipper pocket to hold all receipts related to the move. I have a note with information for each of the utility companies including phone number, account number, start date for service and deposit amount. I have a running list of businesses and others who need a notification of our change of address as well as a detailed "to do" list.
I also add paint chips with a note about which rooms I used the paint in so I can refer to it later.
Pack a "We Need This Now" Box
One of the most challenging parts of moving is finding what you need once you arrive at your new location. I pack a box with items we must have like toilet paper, paper towels, dish soap, hand soap, paper plates, a sharp knife, plastic zipper bags, etc. You can even pack one box for the kitchen and one for the bathroom.
Keep these boxes in the trunk of your car for the move so you have the essentials once you arrive.
Avoid Detail Packing
One way to make moving less stressful is to strategize your packing. Not every items needs to be packed carefully or even packed in a box.
I use 30 gallon trash bags for pillows, comforters and other items that are bulky but do not weigh much. We leave hanging clothes on their hangers, place a large trash bag over every 10 items with the top of the hangers sticking out and lay the clothes down in the back seat of our car. Baskets with items like medicine or cleaning products go in a box with with a piece of paper taped on top rather than emptying them and then filling them again.
Other ideas to help your move go smoothly:
Declutter as much as possible ahead of time.
Enlist help for packing, cleaning and moving.
Pack two boxes a day before your move rather than procrastinating.
Buy a tape gun. I know, it's expensive but you will thank me later.
Use what you have: wrap fragile items in towels, use sheets to cover furniture to keep it clean, etc.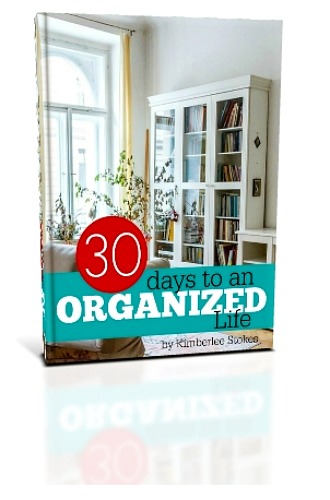 Need to organize more areas of your life?
Grab my "30 Days to an Organized Life" ebook.
What tips do you have for simplifying a move? Leave a comment. 🙂
You May Also Like: