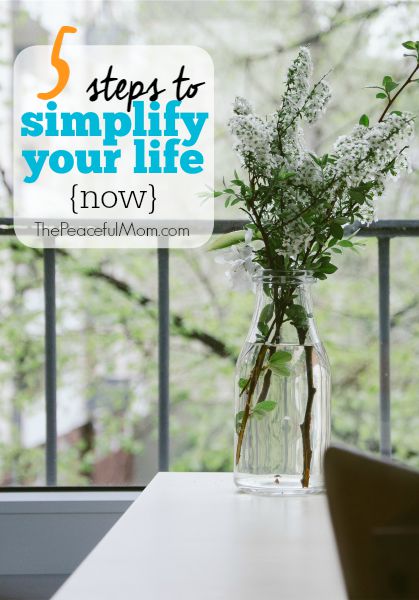 How to Simplify Your Life TODAY!
Most of us would say we want a simpler life and in reality simplifying has two very basic steps:
Identify what's most important to you.
Eliminate everything else.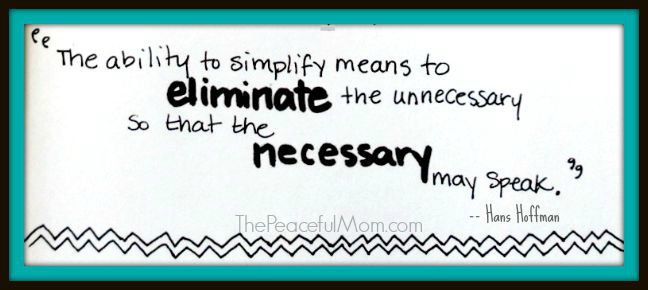 The complications arise because, while it sounds simple, eliminating the unnecessary from your life can be difficult. I have found a few key steps that have helped me to simplify my life and live intentionally so that I can accomplish my true goals.
Think About the End
One of the turning points in my choosing to live more intentionally was reading the top regrets of dying people.
Bronnie Ware* is a palliative care nurse who has worked with hundreds of patients on their deathbeds and she discovered that the number one regret dying people express is that they lived the life that others expected rather than having the courage to live true to themselves. She writes:
"When people realise that their life is almost over and look back clearly on it, it is easy to see how many dreams have gone unfulfilled. Most people had not honoured even half of their dreams and had to die knowing that it was due to choices they had made, or not made."
You can simplify your life now by thinking about how you want to feel when you face eternity. What can you spend your time and energy on now that will leave you feeling the most satisfied and happy at the end of your life?
Consider Your Life Purpose
One of best ways I have found to focus on what is truly most important in my life is to ask the question,"What can only I do?".  I am the only wife to my husband and the only mom to my children so those relationships have to take precedence over other roles that can easily be filled by someone else such as volunteering. When my home and primary relationships are taken care of I have space and energy to help others outside my "inner circle".
Your life purpose is wrapped up in the gifts, talents and relationships that are unique to you. Focus on those and you will be well on your way to simplifying your life.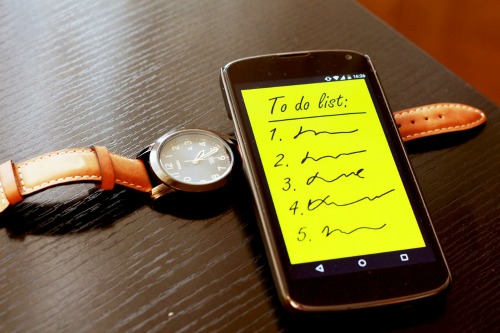 Make a List of the Essentials
Our priorities become very clear in times of crisis. I realized during an extended season of bed rest due to an injury that many activities which I thought were super important were not important at all.
To simplify your life now think about what is truly essential. What absolutely has to be done in order for life to run smoothly for your family? Make a list of these essentials and review it regularly to maintain your focus and help you to eliminate those tasks that clog up your schedule.
Learn to Say "No" Gracefully
The only way we can say "yes" to the most important parts of our life is to say "no" to the less important tasks and activities. Many times this is easier said than done because other people are insistent that their project is utterly important and cannot possibly be done without you. False guilt, manipulation and emotion are often used to encourage you to make someone else's vision come to life rather than your own.
The key is learning to refuse those requests with grace and tact. For a few simple tips to say "no" well, check out my post How to Say No (and be nice about it).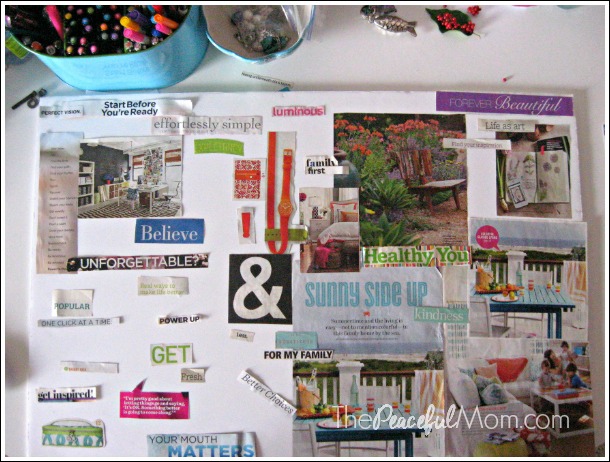 Refresh Your Memory
Make a habit of reviewing your life vision and goals every day (or at least every week) and plan your life accordingly. I use a Vision Board and a life goals list to stay focused on what is most important. When requests come from other people I can evaluate whether or not they fit into my goals and purpose.
Of course there are times when we help others when they need us but make sure that you are doing what you were created to do rather than constantly taking care of others' needs while neglecting those of yourself and your family.
If you hang out here regularly then you know my secret weapon for simplifying my life is creating a weekly plan with my most important priorities. The next couple of weeks are super busy with the details of moving so I am keeping everything extra simple.
My plan for this week:
(Read more details about how I plan here.)
PERSONAL –  (daily habits to keep me healthy and happy)
morning "Brain Dump" (read more here)

30 minute prayer walk — a daily walk helps to reduce stress!

drink 6-8 glasses of water

eat protein for breakfast

go to bed by 10 p.m.
PEOPLE –  (activities that develop relationship with those I love)
date with hubby (free tickets to a local event)
ice cream "date" with my daughters
coffee date with a friend
PASSION –  (creative and soulful habits that bring me joy and help me connect spiritually)
PURPOSE –  (tasks and activities that enable me to fulfill my life purpose)
(wife) pray for my husband every day this week
(mom) speak encouraging words to my children
write blog posts that encourage and equip women to be who God created them to be
PROJECTS  –  (tasks to take care of our household and move me toward my dream) 
declutter and pack, pack, pack
work on next blog project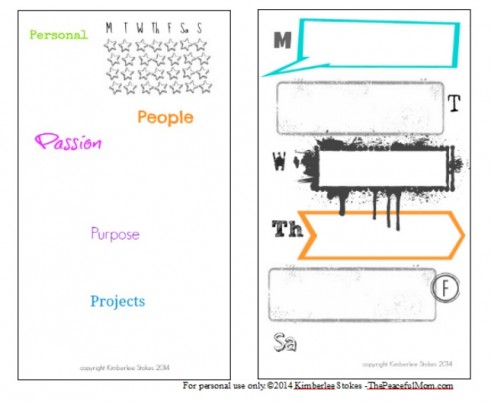 As a gift to my readers Subscribers to The Peaceful Mom Weekly eNotes can download these planning sheets for free!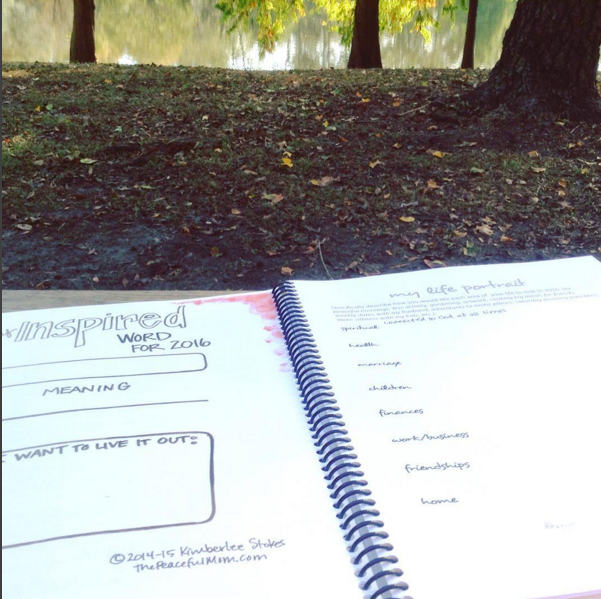 For inspiration and motivation to simplify your life and get organized, check out my Joyful Life Planner.
Filled with practical tools, this planner will enable you to determine what's most important in your life and stay focused to accomplish what matters most.
Click here to see what's inside!
*http://bronnieware.com/regrets-of-the-dying/
You May Also Like: