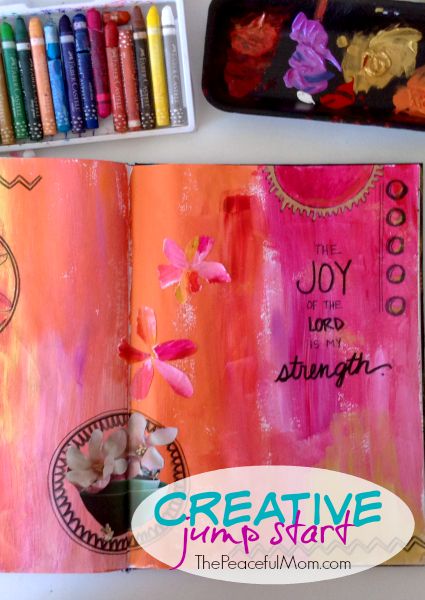 Want to be happier? Make time for creativity in your life!
My favorite creative projects right now are art journaling and painting but there are endless ways to express yourself creatively:
sewing
baking
dancing
singing
doodling
writing
cooking creatively
decorating
wood carving
jewelry making
Whatever allows you to express your uniqueness is a form of creativity.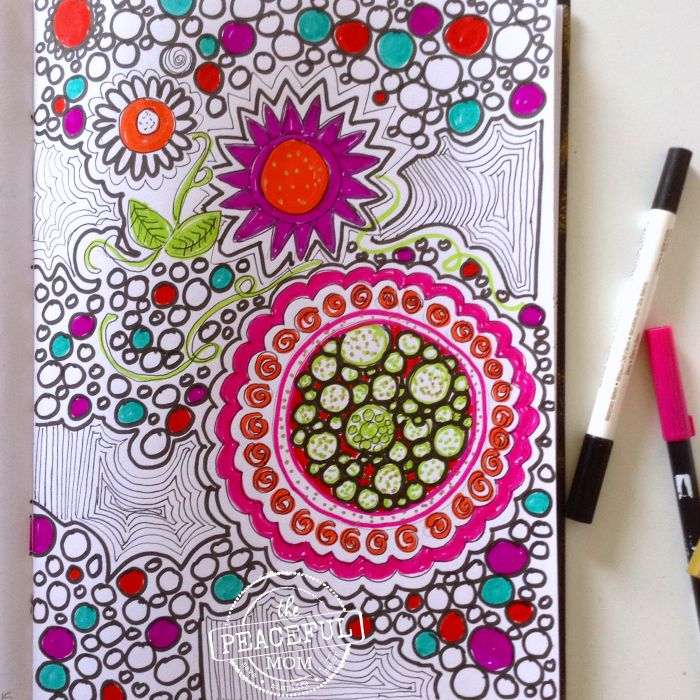 I make time for creativity at least once a week and this week this circle pattern really struck me. I doodled this page in my art journal …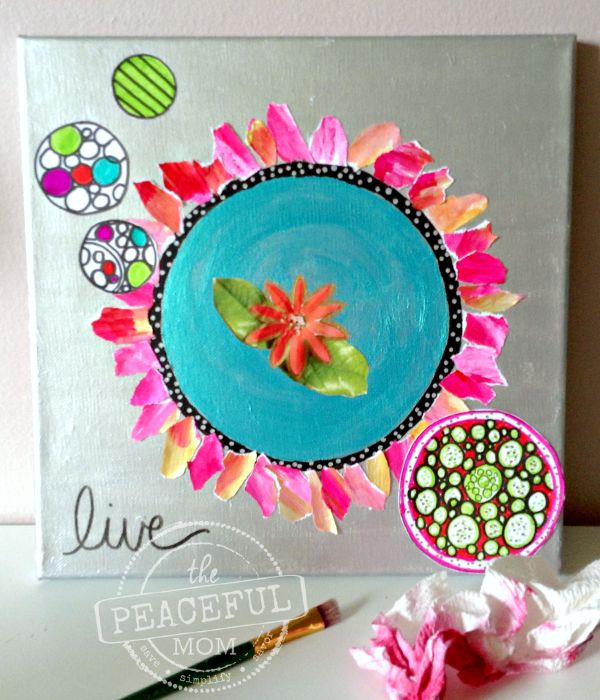 and then I loved it so much I decided to add it to a mixed media canvas I am working on.
Don't worry if your first attempts at creativity don't turn out the way you like. Making ugly art is part of the process of breaking through to your true creativity. (You can see some of my ugly art on Instagram with the hashtag #makeuglyart.)
Creative Jumpstart: Create something this week with circles. You can draw, paint, crochet, garden, cook or whatever brings you joy. I would love to see a photo of what you make. Post on Facebook, Instagram or Twitter with #TPMCreate.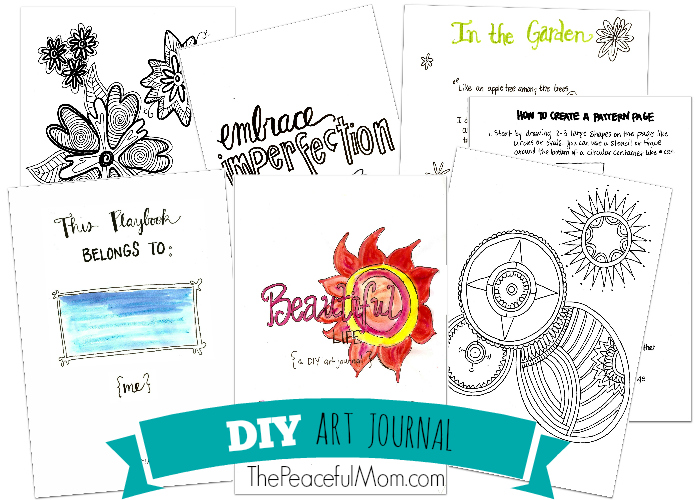 If you want a little help to get started with art journaling you can still pick up my Beautiful Life DIY Art Journal Volume 1 that makes art journaling simple, fun and easy.
Click here to read more about it and see the bonus offer.
You May Also Enjoy: