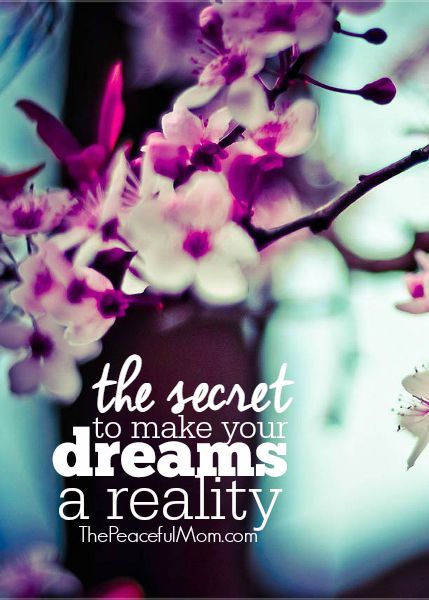 The Secret to Accomplish Your Dreams
Do you have a dream deep down inside that you secretly hope for but you're too scared to dare to believe for it?
I have a dream like that and I realized a couple of years ago that the only way to see that dream come true was to start moving in the direction of it, to take baby steps toward achieving my goal and to work steadily towards it.
Waiting on your dream to happen means that it probably never will.
The key to achieving YOUR big dream is to break it down into tiny steps and take action on it every day (or at least every week). You truly build your future day by day.
My secret weapon for working toward my major life goals is to create a Weekly Plan that includes the tiny steps which move me toward those goals. When I change my daily habits I change the way my life looks long term and my Weekly Plan reminds me to continue the little things that produce the fruit I want in my life.
Abundant, purpose-filled lives don't happen by accident.
We have to choose to live abundantly every day and never give up.
My plan for this week:
(Read more details about how I plan here.)
PERSONAL –  (daily habits to keep me healthy and happy)
morning "Brain Dump" (read more here)

30 minute prayer walk

drink 6-8 glasses of water

eat protein for breakfast

write in my gratitude journal

go to bed by 10 p.m.
PEOPLE –  (activities that develop relationship with those I love)
date with hubby (attend a friend's party)
dollar movie with the family
PASSION –  (creative and soulful habits that bring me joy and help me connect spiritually)
art journal
notebook review (read through my journals, notes and long term goals to assess my progress and next steps)
PURPOSE –  (tasks and activities that enable me to fulfill my life purpose)
(wife) pray for my husband every day this week
(mom) speak encouraging words to my children
(encourager) call a friend and pray with her, write daily
PROJECTS  –  (tasks to take care of our household and move me toward my dream) 
pack for our upcoming move
write every day (current writing project)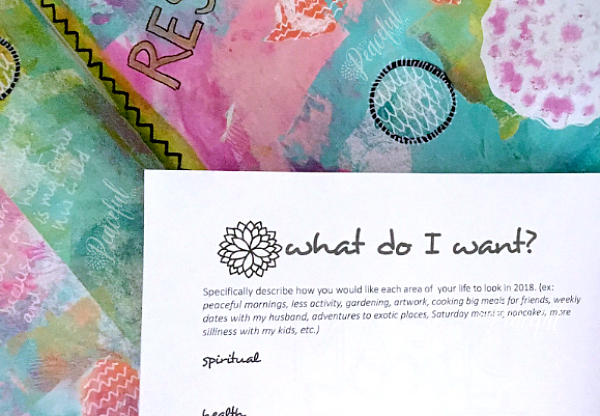 Want to live more intentionally and experience more joy?

You May Also Like: