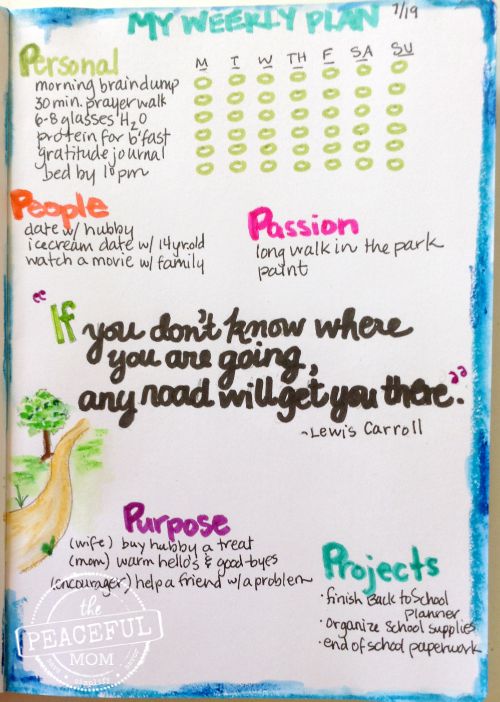 Get Organized! Manage your time, simplify your life and live your true priorities with a weekly plan.
Take a look at my plan and create your own with my FREE customizable planner! Read more details about how I plan here.
Well, if you are paying attention you will have noticed that I didn't post my weekly plan last week and that I am posting today instead of Monday. Things have been busy with packing and planning to move, working my Mom's Back to School Planner (which I will hopefully have available for you tomorrow), and then yesterday I needed to help my oldest daughter with a project.
Dealing with interruptions to my day is much easier when I have a plan to begin with and I know what absolutely needs to be accomplished.
My plan for this week: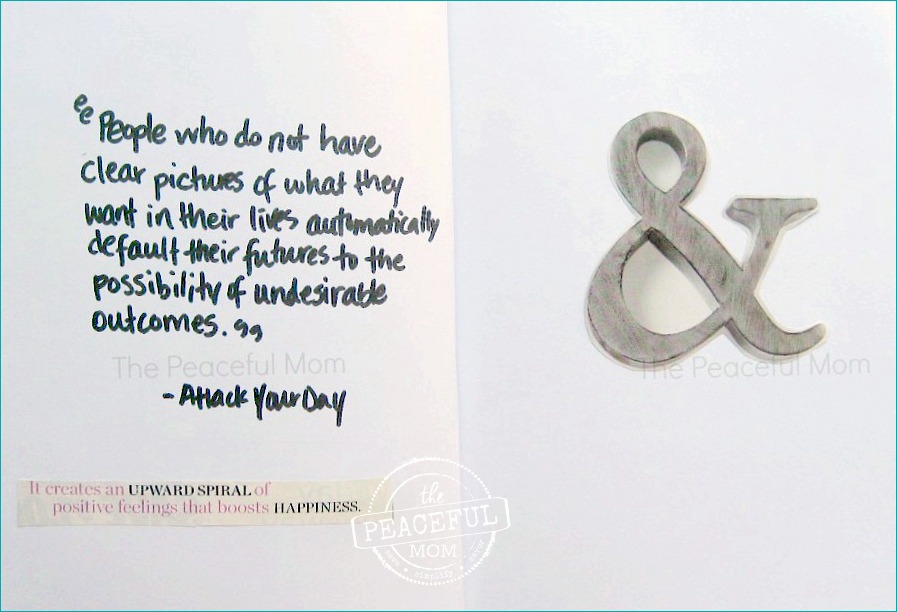 PERSONAL –  daily "Brain Dump" (read more here); 30 minute daily prayer walk; drink 6-8 glasses of water daily; eat protein for breakfast; write in my gratitude journal nightly; go to bed by 10 p.m..
PEOPLE –  date with hubby (free tickets to an event through his job); date with youngest; family movie night
PASSION –  take a long walk in my favorite park; paint
PURPOSE –   (wife) by my hubby a treat; (mom) give my kids "warm hello's and good-byes" (a Gretchen Rubin idea); (encourager) help a friend
PROJECTS  – finish planner; organize school and art supplies; complete end of year homeschool paperwork
What do you have planned this week? Leave a comment or a link to your planning post. 🙂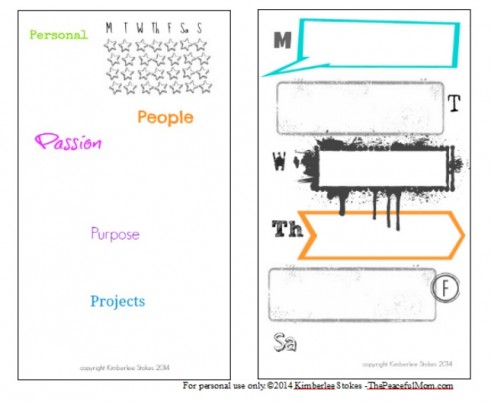 As a gift to my readers Subscribers to The Peaceful Mom Weekly eNotes can download these planning sheets for free!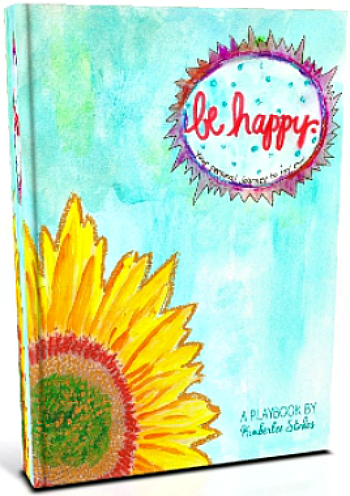 Want to live more intentionally and experience more joy?
Grab my "be happy" ebook.
You May Also Like: