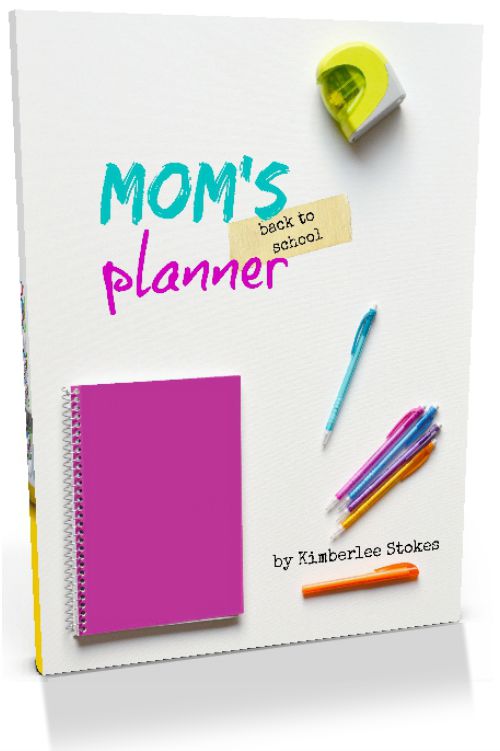 Stressed about preparing for back to school? I have some help for you!
After my 9 Ways to Organize Now for Back To School post I heard from readers that they wanted a printable checklist and more detailed information for all of the organizing tips.
I want to help you enjoy the process of preparing for the new school year by making it as simple and organized as possible so I created something even better:
The Mom's Back to School Planner is your complete planning tool for an organized and stress-free school year.
You Will Learn:
the scientifically researched technique to help your child maximize his study time
the four-step wrap up to your day that will help you sleep better and face the day calmer
tips for creating simple routines to avoid manic mornings
the 3 organizational zones you need to create now to stay organized all year long
my weekend prep plan to keep your school days stress free
a fun way to motivate your kids to get ready faster
I've also included printable planners to keep you organized:
my list of 42 easy-to-prepare meals with recipe links
printable lists of simple after-school snack ideas and healthy lunches
clothing inventory
back to school shopping list
10 Minute Tasks to help you get your home ready
AND a printable checklist to guide you through the entire Back-to-School Plan step-by-step!
I will even be including some fun bonuses that I will tell you about in a couple of days.
The Mom's Back to School Planner will be available later this week so be looking for an email from me with the details PLUS a special offer for subscribers. (Click here to subscribe!)