So you could use a little more money in your savings account but you don't know where to find it. I completely get it.
Living on less means we have to make careful choices with our money if we want to make progress on our financial goals but sometimes all you need is a simple shift in the way you think about spending money. Try one or two of these 7 Quick Mind Tricks to Save More Money and watch your savings grow.
This or That?
If shopping is a problem for you (hello Target!) you may want to try this simple game. When deciding whether or not to purchase that cute new outfit or  decorative item for your house imagine someone holding the item in one hand and offering you the cash equivalent with the other hand. If you would take the cash then skip the purchase.
Buy a Week of Freedom
If you are a working mom who wants to stay home with your kids try David Weliver's trick. Take a look at your spending for the last 12 months and estimate how much money you need to live for a year. Divide that amount by 52 to find out how much you need for a week. Let's say that amount is $500. Every time you save that amount you have earned a week of freedom from your current job.
By focusing on a tangible and manageable goal like saving a week's worth of expenses you will be much more motivated to skip that extra shopping trip and add the money to savings instead.
Celebrate
In order to stay motivated to save it's important to acknowledge your progress. Make a chart for your fridge, use a spreadsheet to track your savings or visualize your success with a picture of what you are saving for. Once you reach a small step toward your goal take a few minutes to celebrate and really congratulate yourself. Savor the success and hard work just be sure to make your celebration budget-friendly so you don't undo all your progress.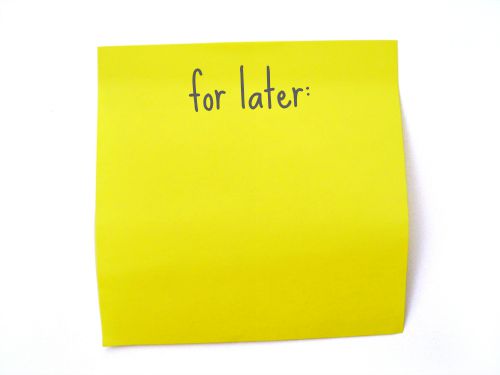 Make an "I Don't Need It Now" List
Every time I enter a store I can find at least three items that I want but don't need. To help yourself resist the urge to spend take a photo with your phone and add it to a folder in Evernote or keep a list on an index card in your wallet. Writing it down for later can keep you from spending the money now and procrastinating on spending the money may help you realize that you don't need the item after all.
Change Your Inner Voice
Your self-talk and inner thoughts can either help you or hinder you from saving. Start paying attention to the way you think and speak about money.
For example:
"I choose to take leftovers for lunch tomorrow so I can add this money into savings." instead of "I can't eat lunch out today."  
"I choose not to spend money on that item right now." instead of "I can't afford that."
Re-framing your mindset empowers you to make smarter choices and feel good about them rather than feeling trapped, frustrated and deprived.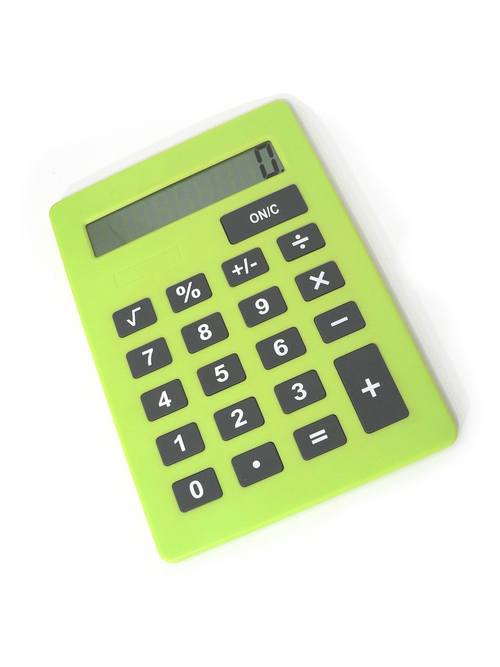 Calculate Your Cost of Time Spent
Whenever you want to spend money on a non-essential item try converting the cost of the purchase into the amount of time you had to work to pay for it. For example if you are paid $10 an hour then your $50 dinner out would cost you five hours of your life. Thinking about your spending in this way can help you to evaluate if spending the money is worth that much of your time — and most of the time it's not.
Think Positive (ly)
A study published in the Journal of Consumer Research found that people who focused on the reasons why they wanted to save (a dream vacation, buying a home, etc.) saved more than study participants who concentrated on specific strategies for cutting back like eating out less often.
Rather than thinking about what you have to give up in order to save, shift your mindset to focus on what you will be able to buy later with your savings. Keep the reason for your goal in your mind and you will save more.
Saving money doesn't have to be difficult. With these 7 simple mindset shifts you can start spending less and build your savings account in no time!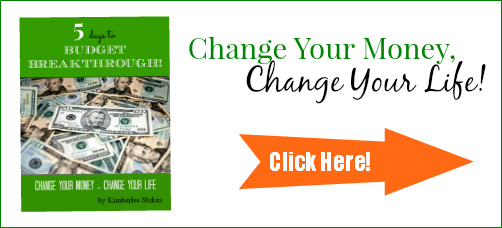 Do you need some motivation to get it together with your money?
5 Days to Budget Breakthrough  is just the tool you need to turn your finances around. I give you simple, practical tools to change the way you save and spend in just five days!
Click here to see what others are saying about this book!
You May Also Enjoy: