Get Organized! Manage your time, simplify your life and live your true priorities with a weekly plan.
Take a look at my plan and create your own with my FREE customizable planner! Read more details about how I plan here.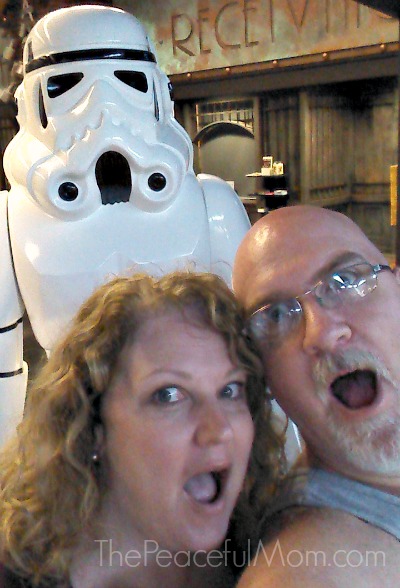 I usually post my weekly plan on Monday but my husband had the day off yesterday and we decided to have a day-long date together. We had a late lunch with a gift certificate, took a walk, visited a local comic book store (see photo above), bought some local honey, went to an outdoor/camping store and "window shopped" then played checkers on their front "porch". On the way home we bought $1.00 ice cream cones and ended the day with a snack and some Netflix.
I highly recommend making a weekly date with your spouse a priority. If you are creative it doesn't cost much but the value is immeasurable.
In addition to our date yesterday we had a busy weekend so I did not make time to create my plan in my art journal as I usually do.
My plan for this week:
PERSONAL –  daily "Brain Dump" (read more here); drink at least 6 glasses of water daily; take a 30 minute prayer walk every morning; eat protein for breakfast; night time prep (setting clothes out for the next day, checking calendar, etc.); go to bed by 10 p.m.
PEOPLE –  date with hubby; special family dinner; meet with friends
PASSION –  art journal; paint
PURPOSE –   (wife) encourage my hubby; (mom) pray for my children daily; (encourager) call a friend to encourage her
PROJECTS  – start new writing project; prepare to sell books
What do you have planned this week? Leave a comment or a link to your planning post. 🙂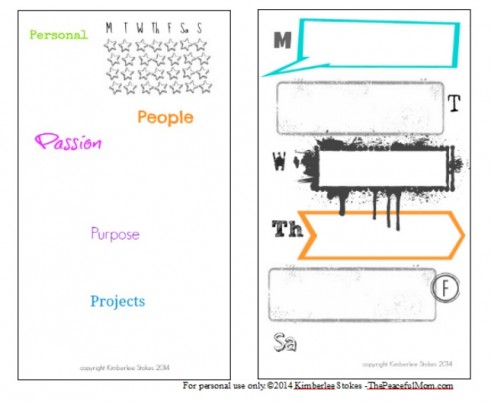 As a gift to my readers Subscribers to The Peaceful Mom Weekly eNotes can download these planning sheets for free!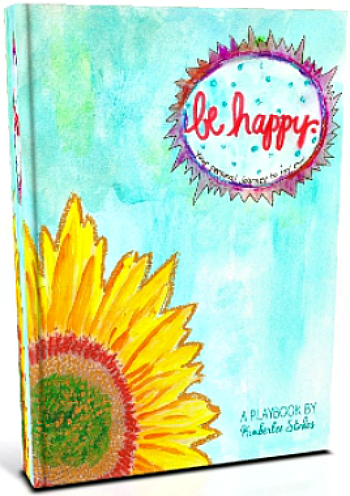 Want to live more intentionally and experience more joy?
Grab my "be happy" ebook.
You May Also Like: