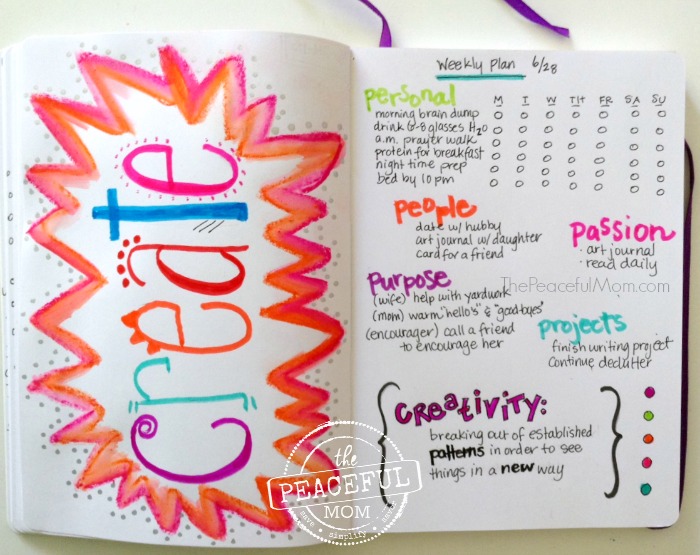 Get Organized! Manage your time, simplify your life and live your true priorities with a weekly plan.
Take a look at my plan and create your own with my FREE customizable planner! Read more details about how I plan here.
I mentioned last week the importance of taking time for yourself and this week I want to encourage you to add some creativity to your time alone. Creative pursuits can lower your stress level and enable you to become a better problem solver. According to researchers Ebersole & Hess (1998)* creative expression can also help you to:
create balance and order in your life;
get in touch with your emotions and thoughts;
gain a greater sense of well-being and personal growth;
make something positive out of a loss, bad experience or depression;
resolve conflicts more easily.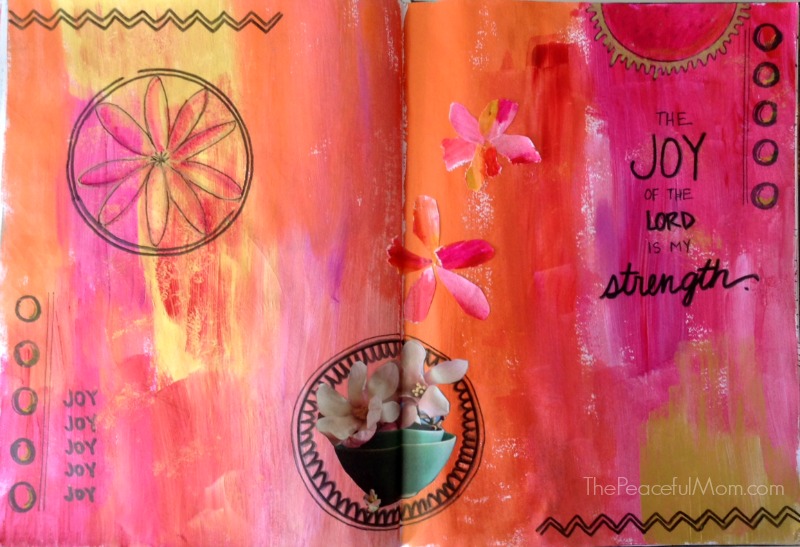 I personally enjoy art journaling but there are so many other ways to be creative: write, sew, knit, bake, cook, paint, sing, dance, take photographs, scrapbook, journal, garden.
Find what feeds your soul and make time weekly (daily is even better!) to create. You will LOVE the stress relief and happiness creativity adds to your life!
My plan for this week:
PERSONAL –  daily "Brain Dump" (read more here); drink at least 6 glasses of water every day; take a 30 minute prayer walk ; eat protein for breakfast; night time prep (setting clothes out for the next day, checking calendar, etc.); go to bed by 10 p.m.
PEOPLE –  date with hubby (picnic in the park); art journal with my daughter; send a card to a friend who is struggling
PASSION –  art journal daily; read daily
PURPOSE –   (wife) help with yard work – acts of service are my hubby's love language; (mom) warm "hello's" and "good-byes" from Gretchen Rubin's research; (encourager) call a friend to encourage her
PROJECTS  – Finish writing project; continue decluttering
What do you have planned this week? Leave a comment or a link to your planning post. 🙂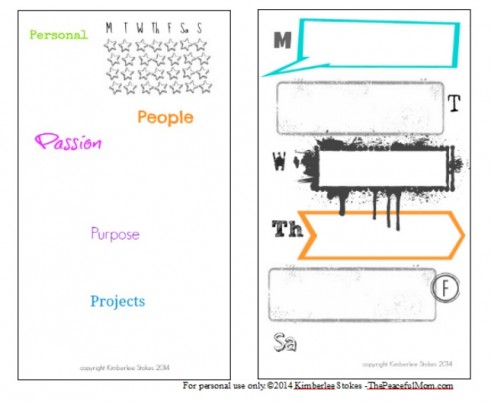 As a gift to my readers Subscribers to The Peaceful Mom Weekly eNotes can download these planning sheets for free!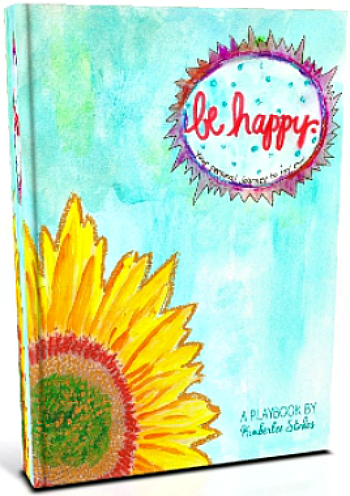 Want to live more intentionally and experience more joy?
Grab my "be happy" ebook.
You May Also Like: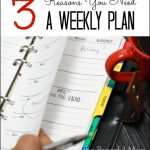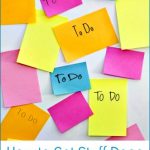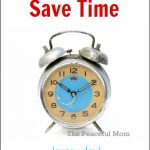 *Link to 1998 study.