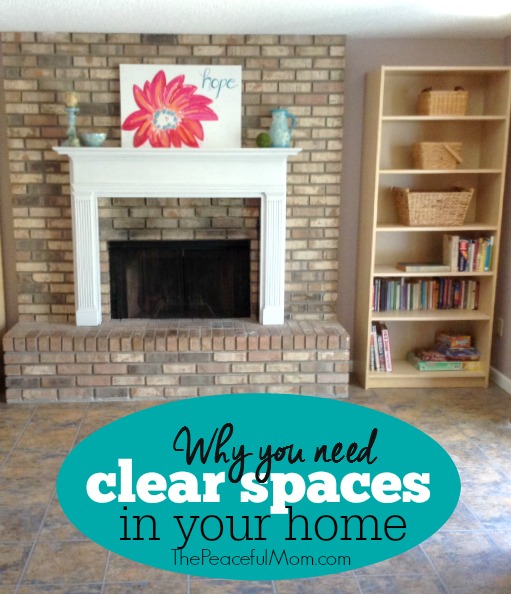 Last week we had a little excitement around our house when a neighbor called to tell me that my daughter had passed out in her driveway from heat exhaustion. I was in the middle of working but I immediately drove to pick her up and make sure that she was okay. At that point it became very clear what my true priorities are.
What I realized is that while I say that I value my family above all else sometimes in the mundane, day-to-day busyness my life doesn't reflect what I say. Maybe you are the same.
You might wonder why I write so much about organizing and decluttering here on The Peaceful Mom. It's because having an organized home and life enables you to focus on your true priorities before the emergency. Sure there are everyday tasks that must be taken care of but disorganization and clutter can cause you to spend far more time on "urgent" matters at the expense of the truly important.
Clutter and disorganization make you feel tired, act cranky and inhibit your ability to think clearly. I write about tips to organize and declutter because I want for you to be FREE:
FREE of the emotional, mental and physical drain of clutter;
FREE of the guilt of living in a mess;
FREE of the turmoil that disorganization causes;
FREE to focus on what truly matters to you.
I want you to live the best life that you can right now. You may not even realize the negative feelings you have as a result of disorganization and clutter until you get out of your house and realize how much better you feel.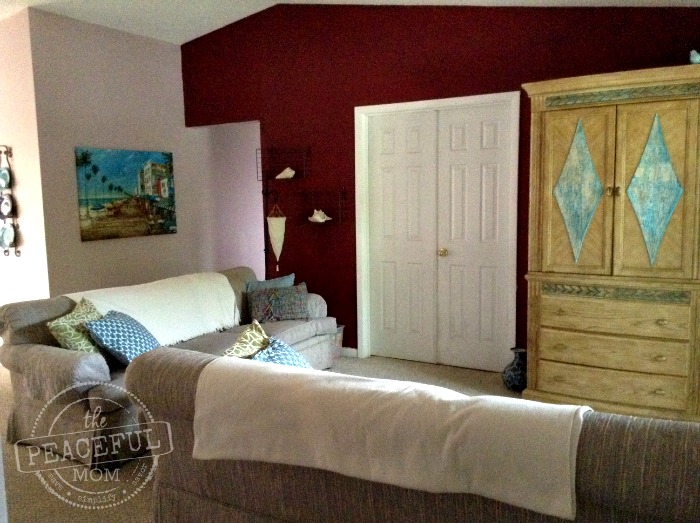 I admit that I sometimes struggle in busier seasons of life but once I have decluttered and determined to keep a space clear my home feels so much calmer and more peaceful — and so do I. Even though my couches are old, the walls in our rental home are painted an ugly color and I don't love the way I painted our entertainment cabinet, I feel calm and peaceful in my living room because there are no stacks of stuff lying around.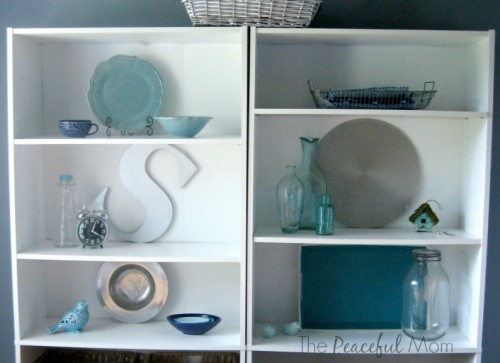 Living with clear spaces doesn't mean that your rooms have to be boring. I like having decorative objects around my home but I try to limit them and leave plenty of space around them so that they stand out visually rather than feeling cluttered. (Of course, to some people my idea of decorating might seem too cluttered!)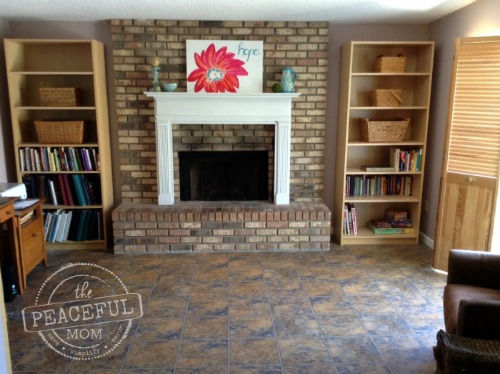 We still have stuff but I try hard to maintain clear spaces so that our stuff doesn't overwhelm us.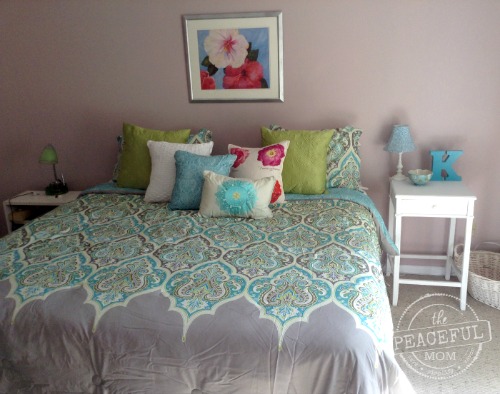 A clear and uncluttered bedroom makes it much easier to go to sleep as well!
Now, if you are a mama of little ones you are going to have a more challenging time keeping clear spaces in your home. One habit that will help is to have the kids join you to do a "10 Minute Tidy" of your main living spaces before you start their nighttime routine. They will see the importance of cleaning up and you will wake up to a cleaner home each morning.
I am personally determined to keep STUFF from overwhelming our home and preventing me from focusing on what is most important and I want to encourage you to continue the journey to less stuff as well. My 10 Minutes a Day Decluttering method is so simple and helps me to keep the clutter at bay, and it will work for you too!
You can do this!
And as far as my daughter, the good news is that she is fine now and has no lasting results from passing out. My mama heart is recovering nicely as well.
What space can you clear this week? Leave a comment. 🙂
You May Also Enjoy: