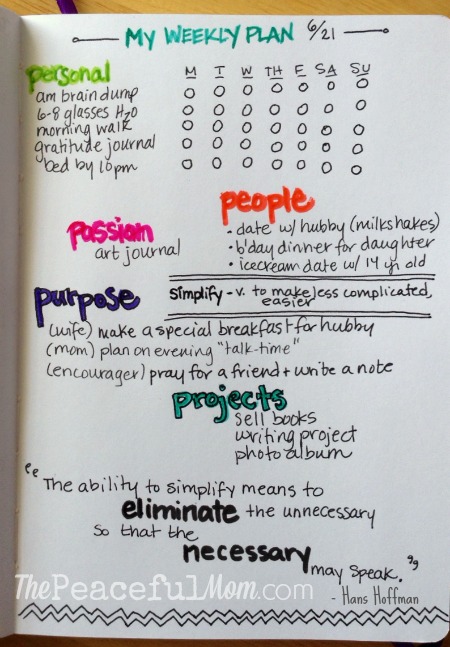 Get Organized! Manage your time, simplify your life and live your true priorities with a weekly plan.
Take a look at my plan and create your own with my FREE customizable planner! Read more details about how I plan here.
Wow! The last two weeks have been a little crazy with unexpected "fun" like the freezer breaking and a roof leak in our garage that caused an electrical problem as well as the added stress of trying to find a new place to live because our lease is expiring in a couple of months.
As a result of all the stress I ended up taking time off last week from Tuesday afternoon until Thursday evening and it was FABULOUS! I cleared the calendar, slept later, took naps and generally did nothing that I did not absolutely have to. I felt so good afterward that I accomplished even more on Friday than I would have accomplished all week feeling tired and burned out.
It's so important to pay attention to your body and emotions because they are often telling you to slow down before you hit a road block and are completely incapacitated. (Been there – done that. Can you say major depression?)
When you are a mom of little ones it is even more imperative that you schedule weekly "you" time. Have your husband plan special playtime with the kids or trade babysitting with a friend. Make it a priority to do whatever you need to do to take care of yourself mentally, emotionally and spiritually.
My plan for this week:
PERSONAL –  daily "Brain Dump" (read more here); drink at least 6 glasses of water every day (even more important in the summer!); take a 30 minute walk at least 5 days; write in my gratitude journal daily; go to bed by 10 p.m.
PEOPLE –  date with hubby (milkshakes!); birthday dinner for daughter; take daughter out for ice cream
PASSION –  art journal at least 5 minutes daily
PURPOSE –   (wife) make a special breakfast for my husband; (mom) plan daily "talk time"; (encourager) pray for and write a note to a friend
PROJECTS  – Sell books; writing project; organize photos for photo album
What do you have planned this week? Leave a comment or a link to your planning post. 🙂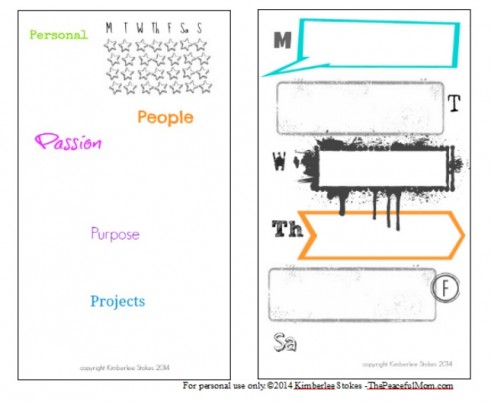 As a gift to my readers Subscribers to The Peaceful Mom Weekly eNotes can download these planning sheets for free!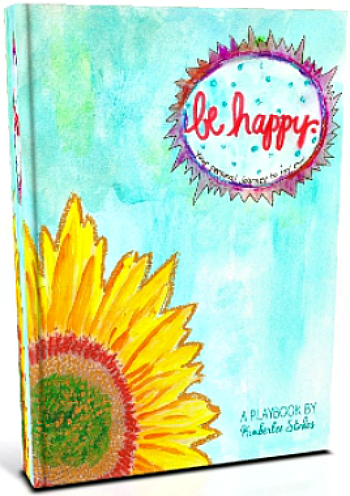 Want to live more intentionally and experience more joy?
Grab my "be happy" ebook.
You May Also Like: