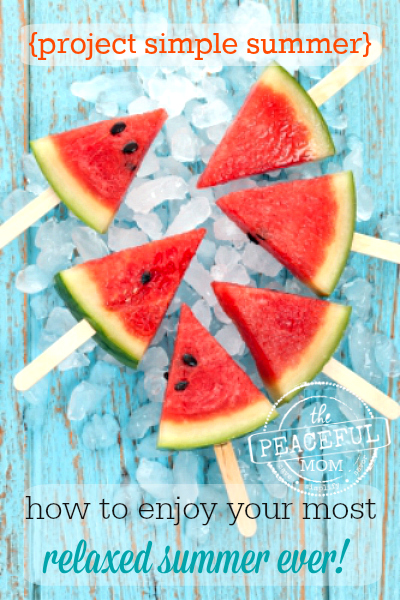 Want to enjoy a fun, relaxed summer? Project Simple Summer will give you everything you need to actually enjoy your children while they're home over the next few weeks!
First up we'll create a Summer Launch Plan to help you stay organized and peaceful while the kids are home. Start with these basics:
A Simple Routine
It may sound fun to have a laid-back, schedule-free couple of months with your children but your family will function and feel better with some kind of loose structure rather than having a free-for-all. A basic routine broken up into morning, afternoon and evening activities will help your children to stay on track and enable you to stay calm because you have a plan.
Print The Peaceful Mom Summer Sanity Daily Planner here to help you get started.
(And while you're planning what your days will look like be sure to include some quiet time when kids are in their rooms resting, reading or playing quietly. You can even reserve special toys and books just for rest time. This quiet space in your day will benefit your children and keep you sane!)
Organized Fun
The best part of summer is having fun with your kids doing activities you don't normally do. Some days you just want to be spontaneous but adding a little bit of organization to your summer activities can help you and your children. You will be able to balance active days with restful days at home and not end up burned out before summer's over.
An easy way to organize these activities is to use Designated Days so your kids know what to expect and when they ask you to do an activity you can point them to the plan. Click here to read more and print The Peaceful Mom Summer Sanity Weekly Plan.
Click here for 20+ FREE Summer Activities for Kids!
Simple Meals
Creating a basic menu plan each week will bring so much peace to your life. I like to plan simple meals – lots of salads and fresh food like fruit and veggies with ranch dressing. Click here for tips to create an easy meal plan for summer.
Follow my Simple Summer Food Pinterest Board for more ideas.
Include these three basics in your summer plan and you'll be able to stay cool, calm and collected — and truly enjoy your kids for the next couple of months!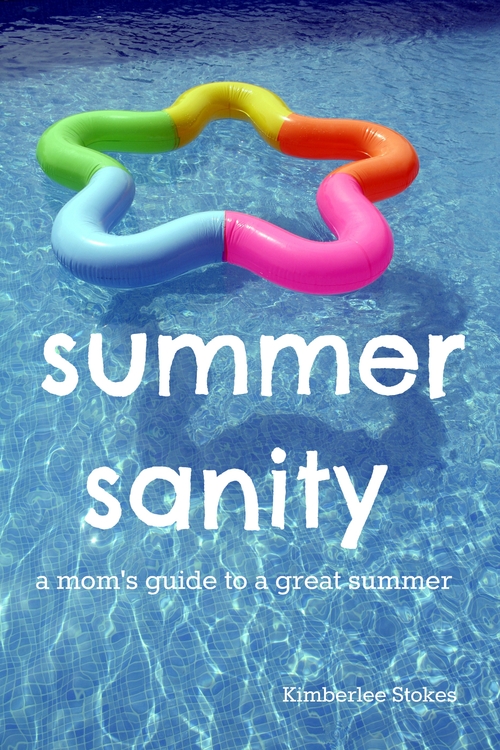 For more simple ideas to help you enjoy a relaxed and fun summer subscribe to my Weekly eNotes and receive my Summer Sanity ebook FREE!
You May Also Enjoy:
photo credit: phasinphoto; FreeDigitalPhotos.net