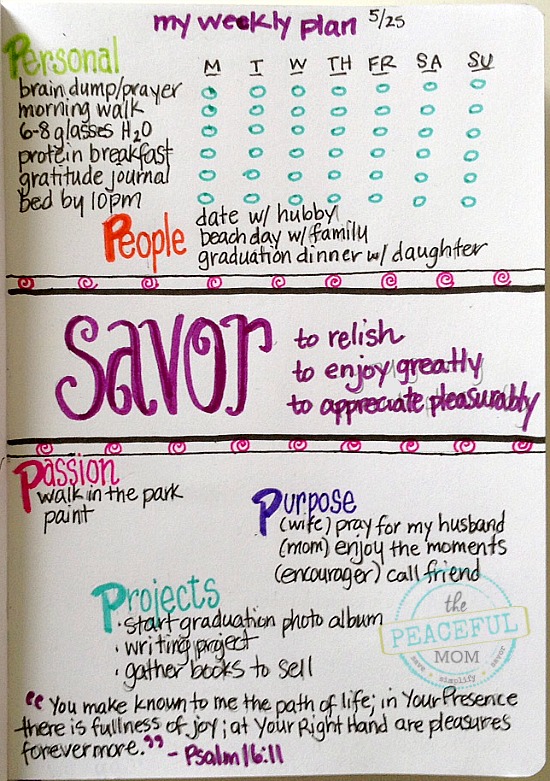 Get Organized! Manage your time, simplify your life and live your true priorities with a weekly plan.
Take a look at my plan and create your own with my FREE customizable planner! Read more details about how I plan here.
As a mom it's easy to allow the busyness of every day to prevent you from enjoying the little things. 
I realized once again that my kids are growing up fast. In the last month my son turned 20, my 18 year old daughter graduated from high school and my "baby" graduated from eighth grade and will be starting will be high school next year – yikes! My middle daughter will be 17 in June and it just seems like all of this came on so quickly!
This week I am purposefully savoring the little moments with each of them before full-time summer work schedules begin. Two actions that will enable me to do this are being intentional about listening and paying attention instead of being distracted by my electronics and planning fun activities like family movie night, dinner out with our graduates and beach day this week. I will also be writing 3 – 5 items I am grateful for in my gratitude journal just before bed and I am starting a photo album for each of my graduates.
My plan for this week:
PERSONAL – protein for breakfast; walk at least 5 days; go to bed by 10 p.m.; drink 6-8 glasses of water daily; daily "Brain Dump" (read more here);  gratitude journal;
PEOPLE –  date with hubby (walk in a local park); family fun day at the beach; special dinner to celebrate our graduates
PASSION –  enjoy some "me" time at a favorite local park; paint – I have started painting on canvas in the past few months and I love it. Click here to see my latest.
PURPOSE –   (wife) pray for my husband; (mom) enjoy fun moments with my kids; (encourager) call a friend;
PROJECTS  – start graduation photo albums; work on my current eBook project; gather books to sell.
Once I create my plan in my art journal I schedule everything in my personal planner to make sure that it all gets done.
What do you have planned this week? Leave a comment or a link to your planning post. 🙂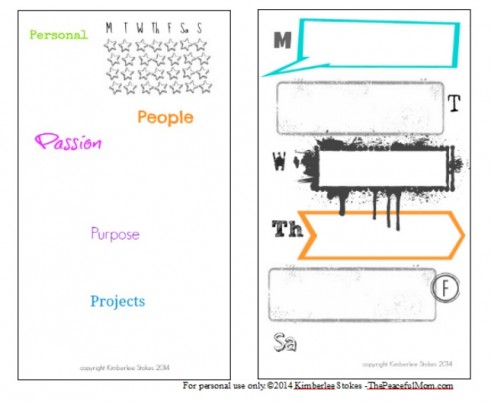 As a gift to my readers Subscribers to The Peaceful Mom Weekly eNotes can download these planning sheets for free!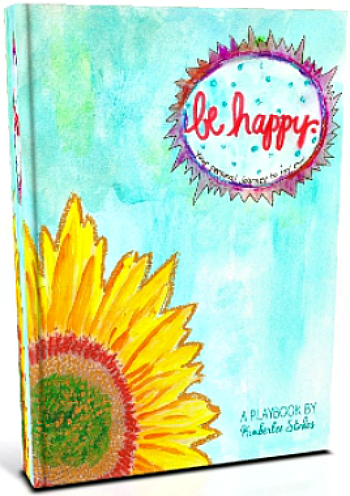 Want to live more intentionally and experience more joy?
Grab my "be happy" ebook.
You May Also Like: