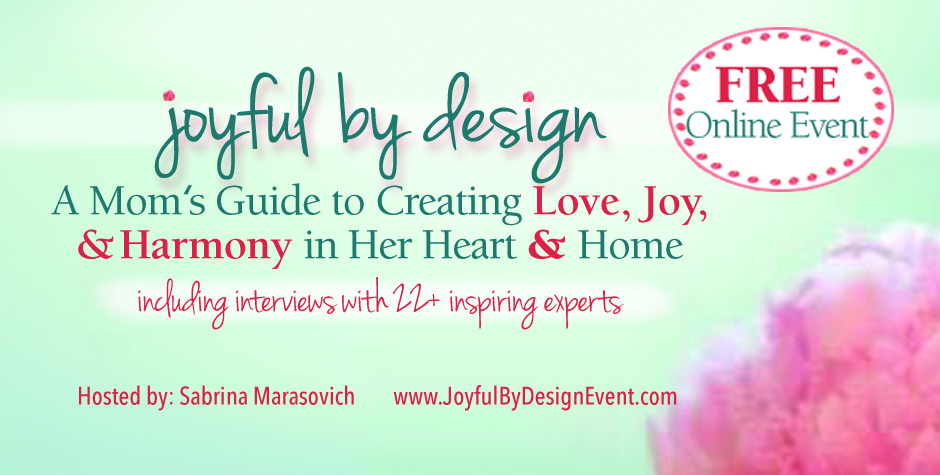 Have you signed up for the FREE Joyful By Design Summit yet?
Joyful by Design: A Mom's Guide to Creating Love, Joy & Harmony in Her Heart & Home will bring you interviews, insights, tools and TLC from 22 experts — including yours truly!
Would you like to design and live a life you love rather than dragging yourself through the day? Would you love extra support and guidance as a woman and a mom? Do you want to create routines you'll love and stick with because they create inner harmony which in turn increases family harmony?
PLUS along with 22 informative and encouraging interviews you will receive a FREE gift from each expert!
The Summit starts today so be sure to sign up.
Don't miss out – CLICK HERE to register for FREE now!
[Once you've signed up be sure to check your email because my interview is today!]