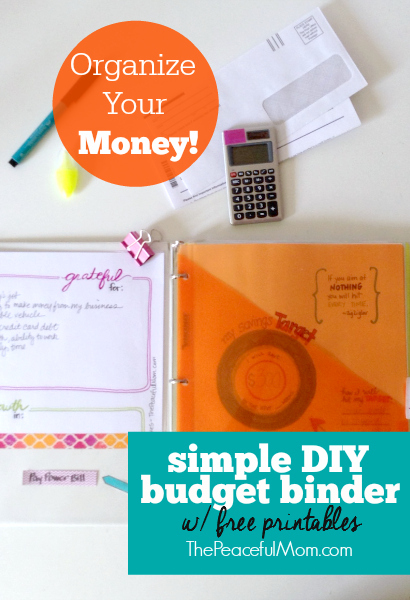 So far in our Money Makeover we've talked about gaining vision, setting a savings target and specific savings strategies.
Today I'm showing you how I keep track of each of these elements of our money plan by using a simple DIY budget binder.
Buy the Creative Budget Binder pages HERE.
(NOTE: You can print all of the pages in this budget binder for FREE when you join my free 5 Day Money Makeover email course HERE!)
Many people use online systems to keep track of financial details and bookkeeping but I prefer to use a physical notebook and hand write the details because it cements them in my mind and helps me to stay on track.
I have also found that I am much more motivated to keep up with my spending and saving when I use tools that are bright and colorful rather than dull and boring. I need to make dealing with money as pleasant as possible.
So here's a peek into what I like to call my Money GPS because it tells us where we are headed financially and how to get there.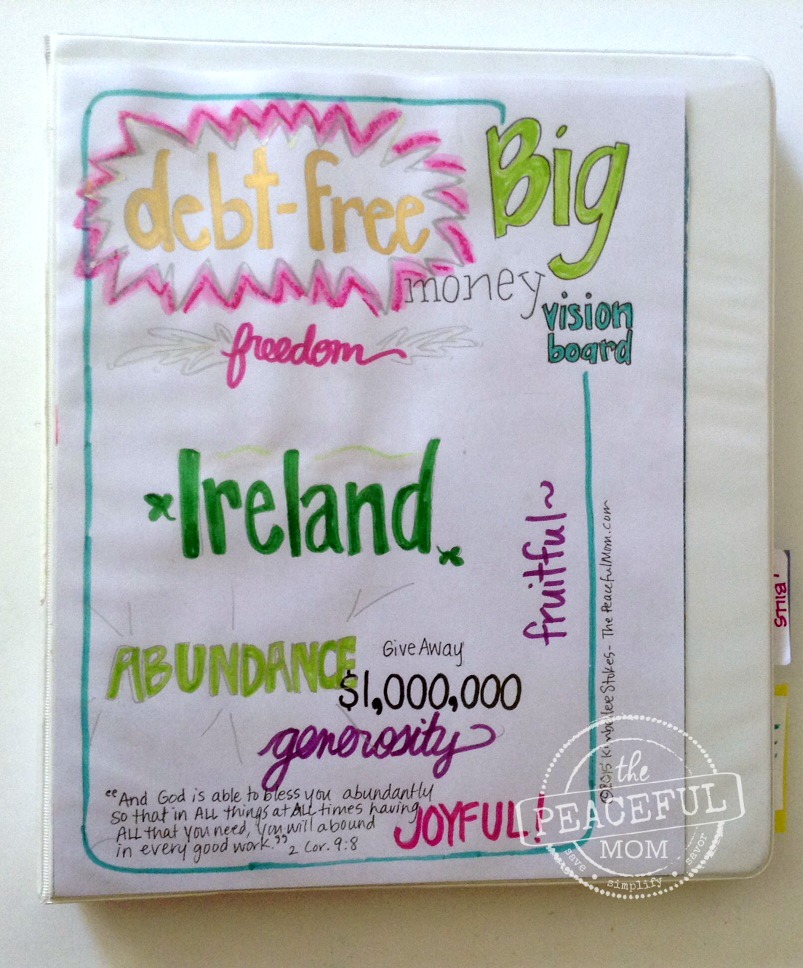 Cover
I use a 1 inch binder with a clear plastic cover insert on the front. I inserted my Money Vision Page as the cover to keep our financial vision in front of us as we make our day-to-day money decisions.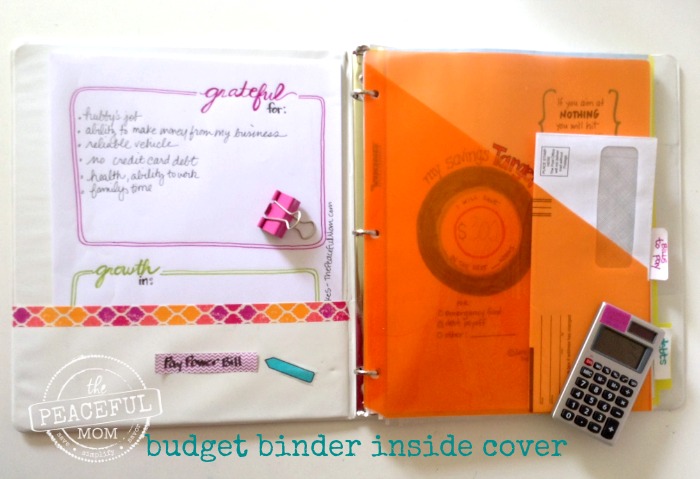 Inside Cover
In the front inside pocket I have a copy of my Grateful For/Growth In Play Sheet to remind me to be grateful for all that we have and on the right I have a plastic pocket divider where I place our bills to pay. When I receive a bill in the mail I immediately open it, discard the envelope, write the bill amount in my calendar on the paycheck date before the bill is due and then file the bill here.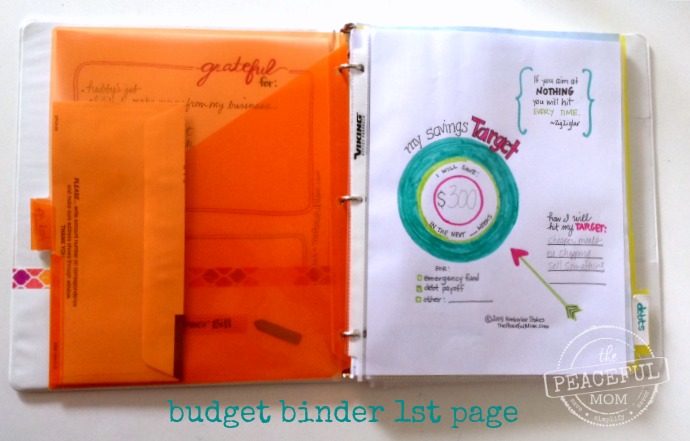 First Page
After the divider I have placed our Savings Target page in a page protector to remind me of our current financial goals.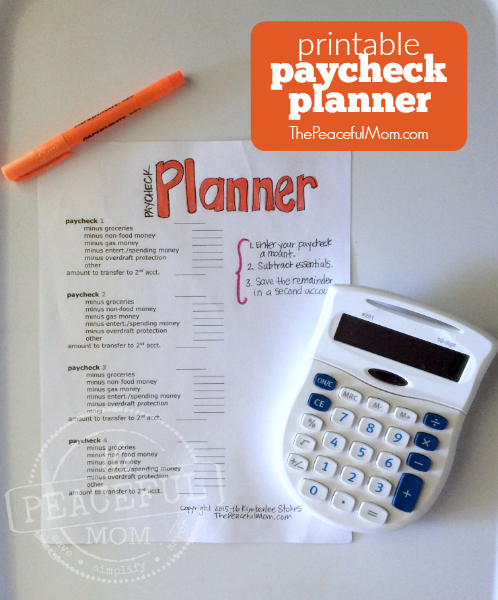 Monthly Spending Section
The next section of my Money GPS Planner is the Monthly Spending Section.
In this section I have our Monthly Paycheck Planner which I use to plan how we will spend each paycheck (my husband is paid weekly). I also keep our receipts in a page protector and total our spending each week in different categories like groceries, toiletries and household needs, gas for the car, etc. (You can use this FREE Printable Budget Worksheet to help you start recording your spending.)
Once the receipts are recorded they go into the page protector behind the Savings Target Page. At the end of the month I review our spending and place the receipts in an envelope labeled with the month and year which goes into our annual file for taxes.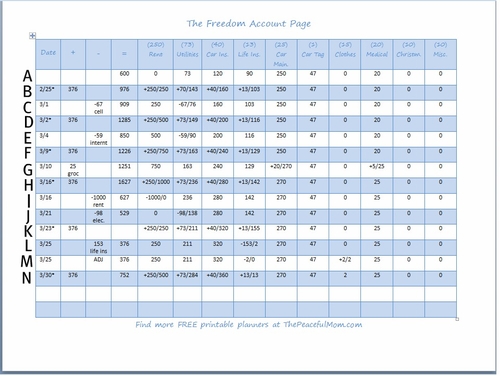 In addition, I also have our Freedom Account Spreadsheet which I use to keep track of our second checking account which we use to pay bills and save for irregular expenses like car repairs. (Click here to read more about how we use the Freedom Account to manage our money and print your own spreadsheet.)
Click HERE to see my next post in which I show you the debt section of our Money GPS Planner.
Today's Money Mission: Set up a Money GPS Planner/Budget Binder for your finances.
Buy the Creative Budget Binder pages HERE.
OR
Get them FREE when you join my complimentary 5 Day Money Makeover email course!
We can do this!