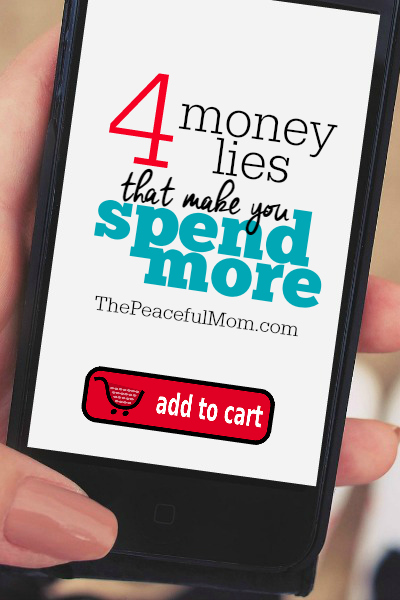 As we are continuing the 1 Month Money Makeover many of you have sent in specific questions about spending and saving.
Peaceful Mom Reader S. writes:

"I love your website because I am really passionate about being frugal and having financial peace and security. My problem is that I try to keep a spending limit but "blow" it pretty regularly.

I am great at searching for bargains, do a lot of online shopping and use coupon codes. I know where each grocery item is the least expensive and I wait for sales and stock up. I don't carry credit card balances and I am actually a money coach and help others with their budgets.

My problem is that I have small children and the things I need for them never ends. We are going on mini vacations to use up some time off that we will lose otherwise. I have found very inexpensive hotels which include great breakfasts and there are many inexpensive and free activities in the plans too but I need to buy activities for the car ride and disposable items. There are food items on sale that we really need but I would have rather waited until after the trip to buy but I would miss out on those deals if I did.

All are necessary purchases! No frivolessness. And my son just grew and I need to buy clothes and shoes for him.

What tips can you give me? I so want to be uber-frugal and see my savings account grow exponentially but I get set back every month with these expenses that arise. "
First of all, I completely understand your dilemma. It is so easy for me to spend money that I have not budgeted and I can always find a reason to justify it. Usually our overspending is a result of believing one or more money lies which shape our spending behaviors.
Money Lies
Lie #1: We can have it all.
Saving money and reaching our financial goals is a challenge and requires that we make some difficult choices. Saving requires sacrifice and although we want to build up our savings account we also want to spend money on purchases that make our lives more convenient and pleasurable. Spending usually wins out because it is easier and it provides instant gratification.
Truth: You can't spend a dollar and save it at the same time. You have to choose.
Lie #2: "Saving money" means building our savings.
We use the term "saving money" to describe purchasing an item at a lower-than-retail price but frugal shopping strategies are not the same as actually adding money to your savings account. Realizing this fact can help you to curb your shopping and put money aside for later.
Truth: Cost-cutting techniques don't add to your savings unless you actually put the money into your account.
Lie #3 : We are "missing out" if we can't purchase a deal.
The over-shopping we do to "save money" often results from believing that the item you see on sale will never be priced this low again. In rare instances this is true but actually this "buy now" pressure is a sales and marketing tactic to force you into spending your money.
Most products follow sales cycles. Grocery stores follow a 4-13 week cycle when pricing food and clothing sales are seasonal so if you miss this sale there will be another one soon. And if you discover you need something after the sale and have to purchase it later at full price it is not the end of the world. Buying a lot of extra stuff because it's "on sale" may be the end of your savings and financial stability however.
Truth: The item that is on sale will probably be on sale again later.
Lie #4: "Wants" are "needs".
If you think about it there are very few actual "needs" in our lives: water, food, basic shelter, basic clothing and some form of transportation. Winning with money comes down to being honest with yourself about your spending habits and shifting your mindset about what purchases are "needs".
None of the purchases mentioned in the question above, other than clothes for a growing child, are actually "needs". By making the decision to travel during your vacation time (a "want") you create an avalanche of additional "wants" disguised as "necessities".
Truth: Any spending above basic necessities is discretionary.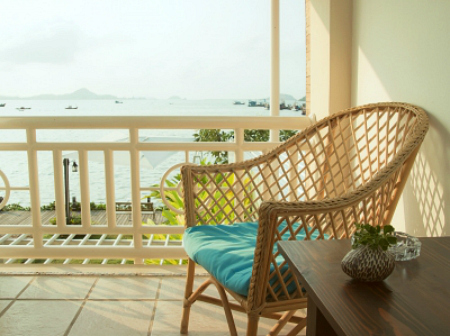 The $600 Vacation
I have believed these money lies myself. Several years ago we took a spontaneous family vacation. We packed clothes for a few days then we headed off and decided what we wanted to do as we drove along. In order to pay for the fun we withdrew $600 from our savings account. $600 may not seem like a lot but it was all of our savings at the time.
Was it a smart financial decision? Absolutely not! Having fun as a family is important but at the time we believed a lie and allowed a "want" (vacation) to supercede a "need" (emergency savings).
In contrast, this month my husband had a week of vacation and we decided to stay home and enjoy free local entertainment. We had lots of fun together and made some memories that we will be talking about for years but it cost us very little.
The difference in these two scenarios is that this year we understood the truth that we cannot spend money and save it at the same time and we acknowledged that a vacation is a "want" and not a "need". We made a way to meet both priorities: making memories with our family and adding money to our savings account because we didn't spend it on travel or hotels.
There will ALWAYS be a reason to spend:
"It's a special event."
"This item will never be on sale at this low price again."
"I need to show him how much I appreciate him."
"This appliance will save time and make my life easier."
"I need a new lamp to match the sofa cushions I bought last week."
"I want my daughter to feel beautiful." 
and I am sure that you can come up with many other reasons.
The truth is that you can spend your money any way you wish. Personal finance is personal, but if you truly want to save money you will probably want to change your mindset and your spending habits to allow you to add money to your bank account rather than choosing "frugal" activities that are actually costing you money.
Today's Money Mission:  Make an honest assessment of your spending habits. Are you believing any money lies that cause you to overspend? If you would like a reminder of what you truly need to spend money on print the Needs and Wants Page here.

List true needs in the "needs" column and other spending categories in the "wants" column. You can choose to spend money on items in the "want" category but realize that these are the items you will need to balance in order to be able to truly save money.
Sign up for my Weekly eNotes for tips & tools to help you:
save money
get organized
enjoy life
Click here for a list of  Money Makeover posts.
You May Also Enjoy: