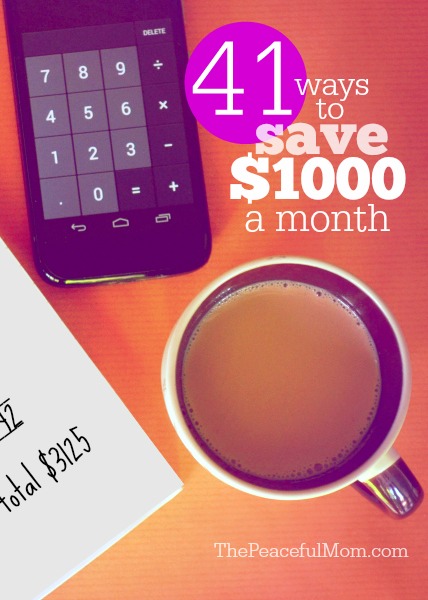 Sign up here for weekly inspiration to save money, get organized & enjoy life PLUS get a FREEBIES like 27 Ways to Save $300 This Week!
41 Ways to Save $1000 a Month
Now that you have set your Savings Target it's time to come up with some ways to reach your goal.
We often think we need big dramatic changes in our finances to make a difference but actually making small changes in our habits and actions can afford real improvement in our financial situation. I will talk more about some of these ideas in future posts but today I am sharing 41 simple changes that can save you $1000 a month. (Estimated savings per month listed below.)
Save on Food and Beverages
Skip the soda. Drink water instead of a fizzy beverage and improve your health as well as your savings account. Savings: $10 – $20.
Take your lunch to work. Pack your lunch every night with leftovers from dinner and avoid restaurants. Savings: $15 – $200.
Make coffee at home. You can find recipes online for every coffee shop concoction available. Spend a few minutes and save big. Savings: $20 – $50.
Make a meal plan and grocery list. Save money by purchasing food for specific meals. Knowing what's for dinner also prevents you from ordering pizza because you have no idea what to cook. Click here for tips to make meal planning easier. Savings: $100 – $300.
Eat at home. Once you have a meal plan it will be much easier to stay away from restaurant meals which can take a huge bite out of the budget. Savings: $30 – $200.
Eat cheaply for a week. To save even more on groceries institute a "cheap week" once a month. Click here for recipe ideas. Savings $50 – $100.
Limit alcohol consumption. One beer or glass of wine a day can quickly inflate your budget. Limit drinks to once a week or less and save the money you would have spent. Savings $20-$75.
Save on Household Needs
Simplify your cleaners. I use 3 basic cleaners in my home. Click here to see what I use. Savings: $20 – $30.
Use less. By using smaller amounts of every day toiletries and household products you can save money by having to purchase them less often. Click here for helpful strategies to use less. Savings: $10 – $30.
Make your own. I have personally tried DIY laundry detergent and Citrus All Purpose Cleaner. Find instructions for other cleaners on my Homemade Cleaners Pinterest Board here. Savings: $10- $20.
Institute a "no spending" month. For the next 30 days make do with what you have and purchase absolute necessities only. Savings: $30 – $200.
Save on Services
Put a hold on dry cleaning. Wear only wash-and-wear items this month to skip the dry cleaning costs. Savings $20-$50.
Drop the gym. Buy a set of used weights or use free online workouts and stop paying for your gym membership. Savings $50-$100.
Lower your cable bill. Use a website like WhiteFence to compare rates on cable and internet (or drop cable all together). Savings $50 – $300.
Compare cell phone plans. We found a family plan that cut our bill in half. Savings $20-$100.
DIY your pest control. You can purchase chemicals at your local home improvement store. Savings $35 – $100.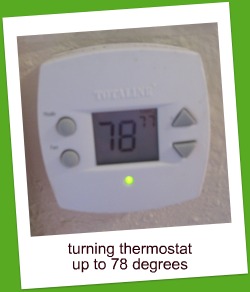 Save on Utilities
Hang your laundry. Purchase a drying rack for $10 – $15 and slash your power bill by air drying your clothes. Savings $50 – $100.
Adjust the temperature. Turn the thermostat up a couple of degrees in the summer and down in the winter. Savings $30 – $100.
Take shorter showers. Save money on your water bill by timing your showers. Savings: $10 – $30.
Unplug. Turn off all electronics at night to save electricity. Savings $5 – $10.
Lose your landline. If you rarely use your home phone consider dropping the service and using your cell phone only. Savings: $10 – $40.
Save on Insurance
Compare rates. You may be surprised at the difference in rates between insurance companies. Check for discounts like military, safe driver, etc. Savings: $30 – $100.
Raise deductibles. If you have an emergency fund of at least $1000 you can raise your auto and home insurance deductibles and save on your monthly insurance rates. Savings $30 – $100.
Drive older vehicles. Insuring older vehicles is much cheaper than insuring newer models. Savings $50 – $100.
Save on Entertainment
Find free events. Check your local newspaper or online sources to find free festivals, concerts and other events to attend for free. Savings: $20-$100.
Watch a movie at home. Borrow a DVD from the library or watch Netflix. Is seeing a movie in the theater really worth a $12 – $15 ticket? Savings: $20-$50.
Host dinner. Invite friends over for dinner instead of going to a restaurant. Make it even cheaper by having them bring a side dish or dessert. Savings: $30-$300.
Start a hobby. Spend your free time to create a side income by painting and refinishing furniture or creating other products to sell. Earnings: unlimited.
Sell Something
Sell books. Read 4 Online Sites to Sell Your Books here. Average Earnings: $2 – $4 per book.
Sell electronics. Read about the Amazon Trade-In Program here. Average Earnings: $10 – $20.
Sell used clothing and household items. For tips read How to Sell on eBay and Craigslist here. Average Earnings: $2 – 10 per item.
Use your skills to make money. Offer services like alterations, cake decorating and tutoring to friends and neighbors. Average Earnings: $10 – $20 per hour.
Use Online Surveys. Make a little extra money by using my recommended online survey sites. Click here for more info. Average Earnings: $2- $5 per survey.
Other Ways to Save
Use FreeCycle.org. Rather than rushing to the store to find items you need look for used options.
Reduce fees. Move to free checking accounts, avoid ATM fees and late fees on credit cards.
Cut your taxes. Contact your county tax office and ask them to re-assess your home's value and potentially lower your property taxes.
Plan your errands. Save gas and time by planning errands on the way home from work to avoid an extra trip. Plan your route on errand day to avoid back-tracking.
Track your spending. Record all of your spending for a month to find budget leaks. Knowing that you have to write down everything you spend can help you to prevent impulse buys.
Consider downsizing. If you need significant savings consider selling your car and buying a cheaper, paid for vehicle or find a way to live with only one vehicle.
Plan a staycation. Save on travel and hotel expenses by planning your summer vacation in your own hometown.
Make DIY gifts for upcoming events. Check out my DIY Gifts on a Budget Pinboard here for ideas.
Today's Money Mission: Choose 3-5 tips that you will implement this week.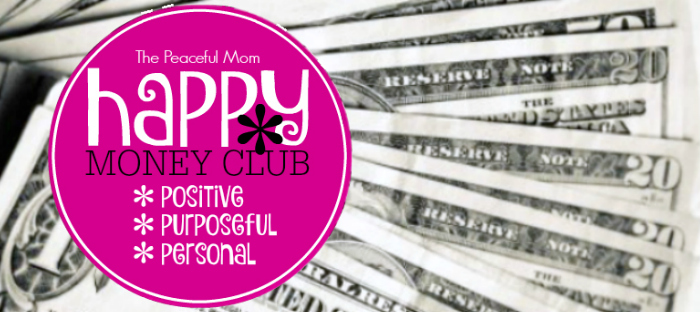 Sign up for my Happy Money Club for tips & tools to help you:
*save more
*make more
*live more
Plus my FREE 5 Day Money Makeover eCourse!
You May Also Enjoy: