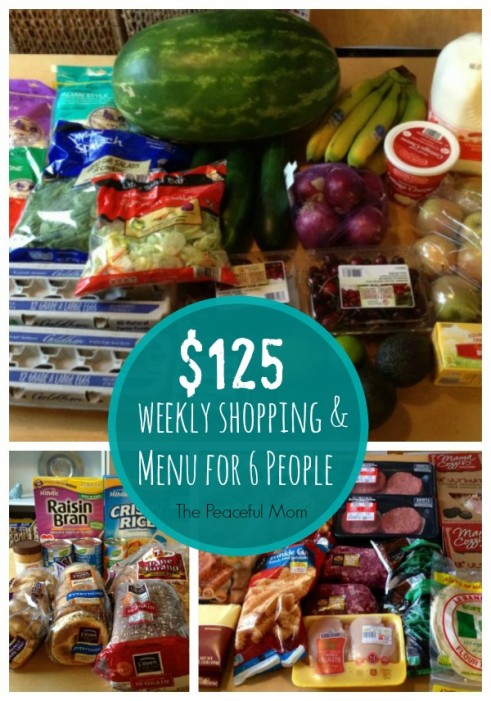 My $125 Weekly Grocery Shopping for 6 People: See how I feed my family of six (including 4 teens) for around $125/week, or just $500 a month. See our $125 Budget Weekly Menu here. 
Subscribe to my FREE e-notes to get my best tips to help you save money, get organized and enjoy life sent right to your inbox! You can also join me on Pinterest, Instagram, Facebook and Twitter for daily interaction.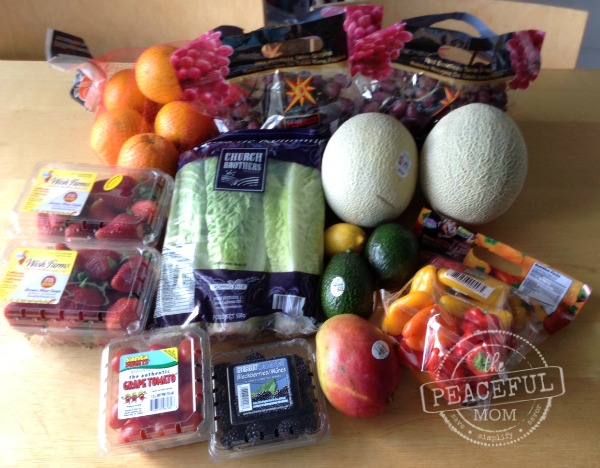 Aldi Produce 
I was really happy with the produce prices this week. With the weather getting warmer we like to eat more fresh food and paying less for it is always a good thing!
Best Produce Deals:
strawberries $1.29/pint
red grapes $1.99/lb
mini sweet peppers $2.49/16 ounces
blackberries $1.59/pint
grape tomatoes $1.29/pint
California Navel Oranges $3.29/3 lb bag
cantaloupe 99 cents each
mango 59 cents each (this is great in my Mango Salsa Chicken)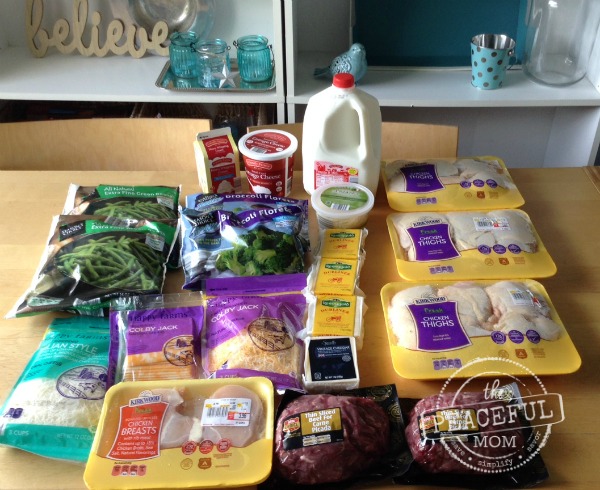 Aldi Meat, Refrigerated and Frozen Items
Okay, so I may have gone a little overboard on my purchase of Kerry Gold Irish Cheese but I absolutely LOVE this stuff and this was one special buy I was happy to take advantage of. I am planning a cheese, crackers and fruit dinner so I also purchased some aged British cheese that my hubby likes.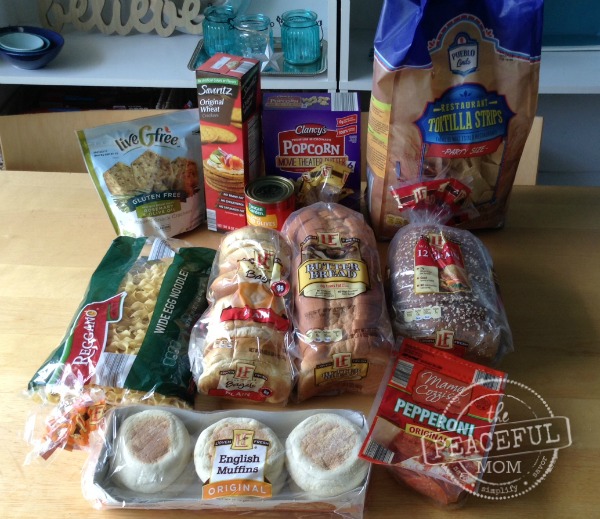 Aldi Grocery Items
I have been wary of trying the Aldi Gluten Free products but these crackers were actually good!
Weekly Total: $117.48 
April Monthly Total: $360.73  
($125/week budget for six people so I am under-budget for this week — woohoo!)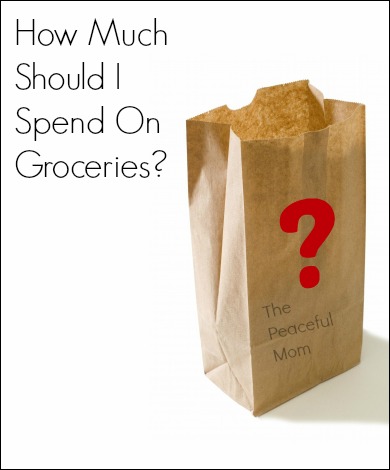 Find more tips to lower your grocery bill in my Save Money On Groceries posts here.
How did you do this week? Leave a comment!
You May Also Enjoy: