30 Days to an Organized Life Day 22
Now we are getting to one of my problem areas: my kids' bathroom.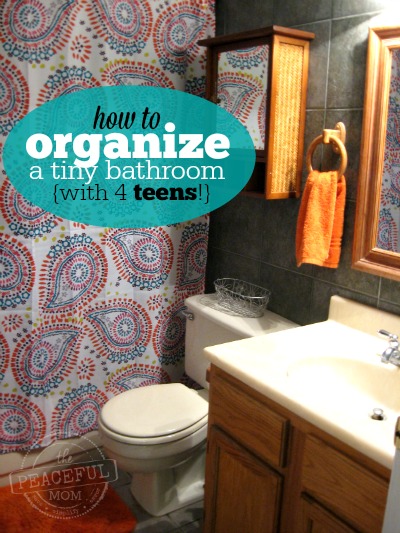 Our first issue is that the bathroom is small. Our second issue is that we have four teens using it — and three of them are girls.
The products People.   All.   The.   Products.
So here are my real-life, simple tips to keep everything organized so you don't lose your mind (+ one tip that simplifies your space and your laundry load!)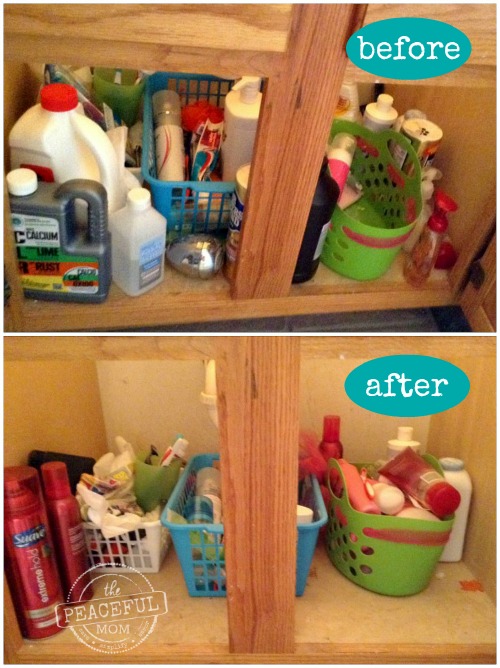 Declutter
The first step to an organized bathroom is decluttering. Our main problem was under the sink. I moved the cleaning products to a bucket in our garage so the kids could more easily access what they need everyday and I threw away any products that had not been used for a while (with approval, of course!). I also asked each child to gather their personal care products from the linen closet, their bedrooms, etc. and place them in their basket.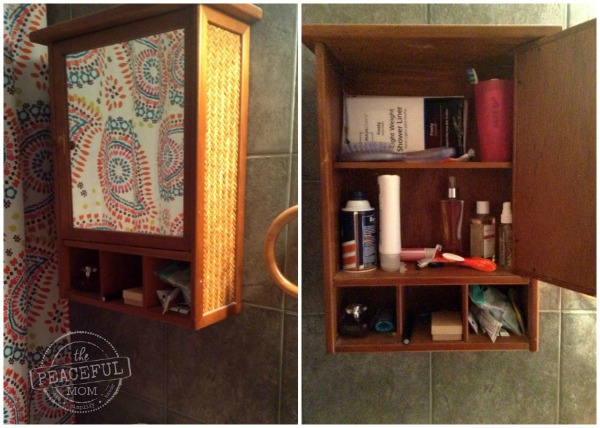 Sort
After decluttering the next step is to sort "like" items together. In our case "like items" means whatever belongs to each person needs to be in their personal storage container.
Each of my children have their own basket as you can see above but we could not fit four baskets under the sink. The daughter with the most styling products has the use of the wall cabinet. We did a quick organize to make sure that everyone's products were in the right place.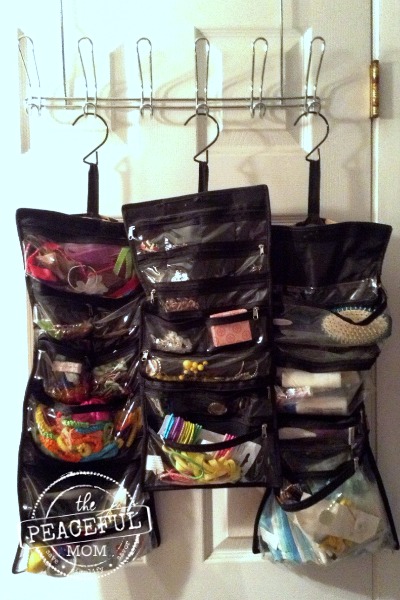 Use Creative Storage Solutions
If you have lots of people using one small area on a daily basis you need to be creative to make the most of your space. One of our solutions is to store the girls' accessories in hanging "travel" bags on the back of the door. This gives them a little extra room for their "girly" stuff and keeps it off the tiny counter.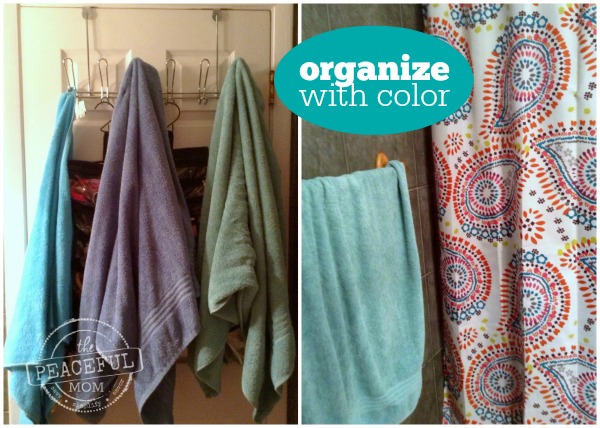 Organize With Color
So here is my amazing sanity and laundry-saving tip: color code each person's belongings. Each of my children have ONE towel in a specific color (yes, ONE). They re-use the same towel to dry off after showers during the week and then the towels are all washed on the weekend.
You cannot even comprehend how much this simplifies life. There is no argument over who left the wet towel on the floor because everyone knows whose towel it is. Teens are more likely to hang up their towel because they know they have only one and they want it to be dry for the next shower. There is no pile of laundry waiting for me at the end of the week because the towels are hanging in their place and I simply grab them and throw them in the wash.
You can thank me later.
Today's Task 1: Spend 10-20 minutes in your Kids' Bathroom decluttering and organizing the products.

Today's Task 2: Make a list of organization supplies you need. The dollar store is a great place to find inexpensive baskets and bins to help you keep the bathroom organized.
I would love to hear about your progress (even if it seems tiny!). Leave a comment or a link below.

Want to get organized so you can do the stuff you want to do?
Join our 30 Days to Organized Community

HERE

.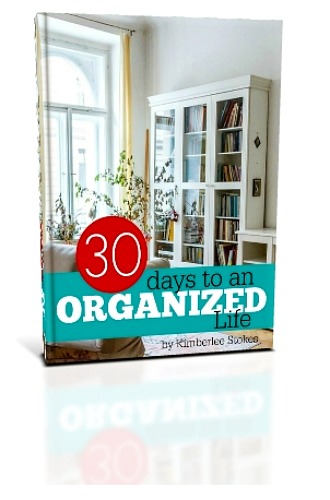 Want the entire 30 Day Challenge at once so you can work at your own pace?
Grab the 30 Days to an Organized Life ebook.
You May Also Enjoy: