30 Days to an Organized Life Day 18
We are over halfway through our 30 Day Challenge and today I'm sharing one of my best tips for staying organized: creating a weekly plan.
Most of us create a daily to do list, if only in our minds, but I personally found that when I only planned daily I lost sight of the bigger picture or I became frustrated with my inability to accomplish everything on my plan. A daily plan is better than no plan but a weekly plan is better because while it is still a manageable amount of time, it is long enough to allow you space to fit in longer term goals and make sure you are achieving all of your priorities.
The best way to ensure that you will create the habit of planning weekly is to choose a specific, regular time each week that you can spend 20-30 minutes alone thinking about your week ahead. I have Saturday mornings blocked off for planning time but if I have a scheduling conflict I plan on Sunday evening. If you're a mom of small children you may need to enlist the help of your husband or a friend to make sure you have uninterrupted time.
At a minimum your plan should include meals for the week, chores and tasks that need to be completed and personal time. You can read more details about How to Plan Your Week to Get the Important Stuff Done here.
Today's Task 1: Read the planYOURweek section in your 30 Days to an Organized Life ePlanner. Print your choice of planner for the week (2 are included in your planner. You can find more planners here.)

Today's Task 2: Set a time each week when you can spend 20-30 minutes planning the week ahead. To make planning a habit choose a time in your schedule when you can consistently have time alone every week.
How's the 30 Day Challenge going for you? Leave a comment or a link below.
Click here to sign up for the 30 Day Challenge daily emails during the month of April so you don't miss anything PLUS grab your FREE 30 Days ePlanner!
Share with your friends using the hashtag #TPM30Days so they can join in as well.
Join me on Instagram here and Facebook here for more inspiration and share your photos with the hashtag #TPM30Days.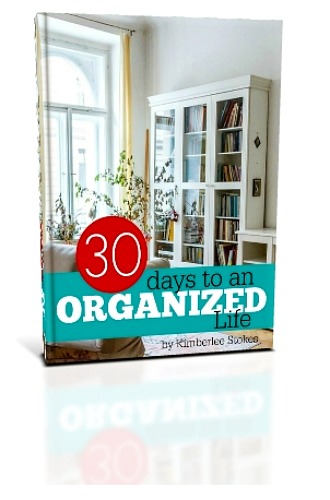 Want the entire 30 Day Challenge at once so you can work at your own pace?
Grab the 30 Days to an Organized Life ebook.
You May Also Enjoy: