30 Days to an Organized Life Day 15
It's an over-used saying, I know, but it's true: we all have the same 24 hours.
Deep down you know that you have a limited amount of time but it's easy to become distracted and allow your days to become crowded with activities and tasks that prevent you from living your true values — and before you know it you are overwhelmed, exhausted and hating life.
I was exactly the same but I have discovered a few strategies for decluttering my schedule so that the way I spend my time reflects my true priorities.
Decide What You Want
Make a quick list of your top priorities — what you truly want your life to be about. Your list might include reading time with your young children, date night with your spouse, prayer time, exercise to remain healthy, creative time. Then list your non-negotiable responsibilities like laundry, dishes and feeding the kids. The majority of your time should be spent on these two types of activities.
Create a "Stop Doing" List
To make more time in your schedule for what is truly important you will have to eliminate the non-essential. To help you move in this direction you can create a list of tasks and activities that you will stop doing.
Some of my "Stop Doing" items over the years:
*Stop folding kids clothes – When my kids were younger we put their clean clothes into the drawers unfolded. This eliminated the time spent folding and the frustration when they pillaged the drawers and left them in a mess.
*Stop doing kids' laundry – When my children turn 12 they become completely responsible for their own laundry, and it's one of the best parenting decisions I have ever made.
*Stop folding sheets – I mentioned yesterday that I no longer pile the dirty sheets in the laundry room. One day a week we take the sheets off the bed, wash them, dry them and put them back on the mattresses. No more fitted-sheet folding frustration!
*Stop cooking on Sundays – Feeding your family can be a full-time job. I stopped cooking on Sundays so I could take a break and we could enjoy relaxed family time. We have nachos for lunch and leftovers or sandwiches for dinner.
*Stop making breakfast – While we are on the subject of cooking, when my children reached the age of 8 or 9 I taught them how to make their own breakfast. Depending on the child's responsibility level I taught them how to cook scrambled eggs with supervision. Now that my children are teens breakfast and dinner for them are completely off my list of responsibilities.
*Stop answering the phone – Years ago I learned to turn the ringer off on my home phone and let every call go to voicemail which I checked later in the day. A few important people had my cell phone number and knew how to reach me in the case of an emergency. No more being interrupted by someone who wants to chat when I am in the middle of an important task. (See note below.)
*Stop responding to emails – This primarily applies to my business email but there are many requests which do not require a response or which require a minimal response. In the past I let these emails clutter my inbox. Now I delete them immediately or I send a quick, "I am sorry but I am unable to participate at this time." And by the way, unsubscribe from all those email lists that no longer offer real value to your life.
Learn to Gracefully Say "No"
To truly live according to your values you will have to learn to say "no", and you may have to say it often.
I am not suggesting that you become a selfish person who never does anything for others but if your current outside responsibilities are preventing you from caring for yourself and your family well (and/or reaching your own goals) you need to evaluate and eliminate what doesn't line up.
Don't be manipulated or "guilted" into sacrificing your life for someone else's priorities. Live YOUR life and do what you are meant to do. (For specific help to say "no" well check out this post.)
Today's Task 1: Spend 5 minutes listing your top priorities in life — the real, "If I'm dying in a year" priorities.

Today's Task 2: Spend 5-10 minutes creating a "Stop Doing List". Make a plan to drop outside responsibilities that are draining you and taking time away from what you truly want to do.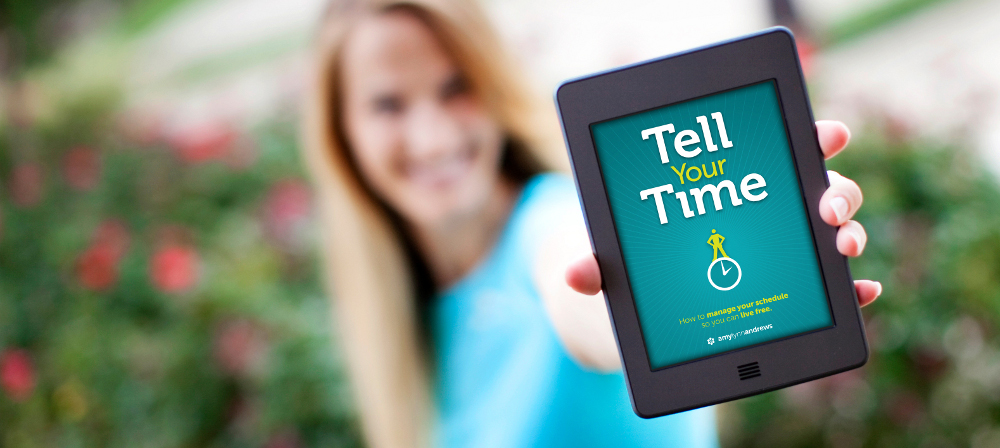 Tell Your Time: How to Manage Your Schedule So You Can Live Free
 is an excellent resource and is honestly the most helpful book I have read for evaluating how you currently spend your time and moving toward managing your time more in line with your values. And it's only $2.99!
Note: Some smart phones have a setting which allows you to block all texts and calls for a specific period of time. You can allow calls from a couple of important people in case of emergency. I highly recommend using this setting regularly. Don't allow others' expectation that you respond to their texts immediately overtake your ability to do what is important to you.

Join the 30 Days to Organized Community for:
weekly tips and inspiration plus a

10 Minute Decluttering Tool Kit

30 Days to Organized Planner
Share with your friends using the hashtag #TPM30Days so they can join in as well.
Join me on Instagram here and Facebook here for more inspiration and share your photos with the hashtag #TPM30Days.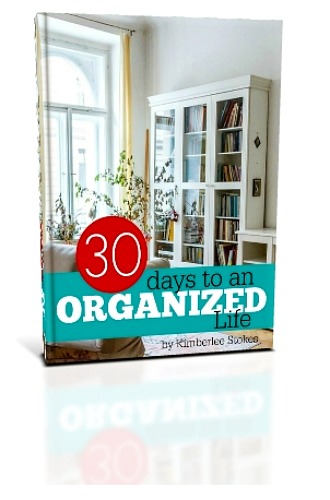 Want the entire 30 Day Challenge at once so you can work at your own pace?
Grab the 30 Days to an Organized Life ebook.
You May Also Enjoy: