30 Days to an Organized Life Day 9
Organizing our lives involves many different tasks and techniques. Today we are working on the planning and time management aspect of organization.
We all have the same amount of time but how we spend our time determines our happiness and whether or not we are fulfilling our purpose and priorities in life. We may have big goals but the only way to reach them is to make the steps to those goals a part of our daily lives.
One simple way to increase your focus, productivity and intentionality is to create a daily list of your top 3- 5 MUST DO priorities.
Many times we are overwhelmed with the number of responsibilities we have and we run from one item to the next without a real plan. To simplify your life and enable yourself to focus on what is truly important it's helpful to make Task Lists with everything that needs to be done.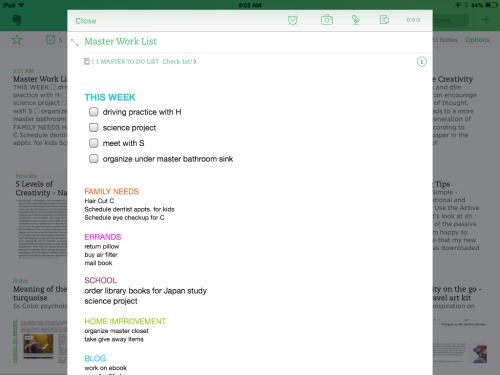 I use Evernote to keep a Master Work List with different categories such as home projects, errands I need to run and family priorities. I also have a separate Business Master List for my work responsibilities. I check those lists and my calendar when I choose my tasks for the day.
IMPORTANT NOTE:
The items on your list don't have to fall into what you might think of as "productive" but they should line up with your true values. For example your top priority for the day might be snuggling your new baby as much as possible or playing with your toddler. You can squeeze other necessary but less "valuable" activities like washing dishes and vacuuming into the in-between moments. Writing down your actual priorities for the day can help you remember what is truly important in your life.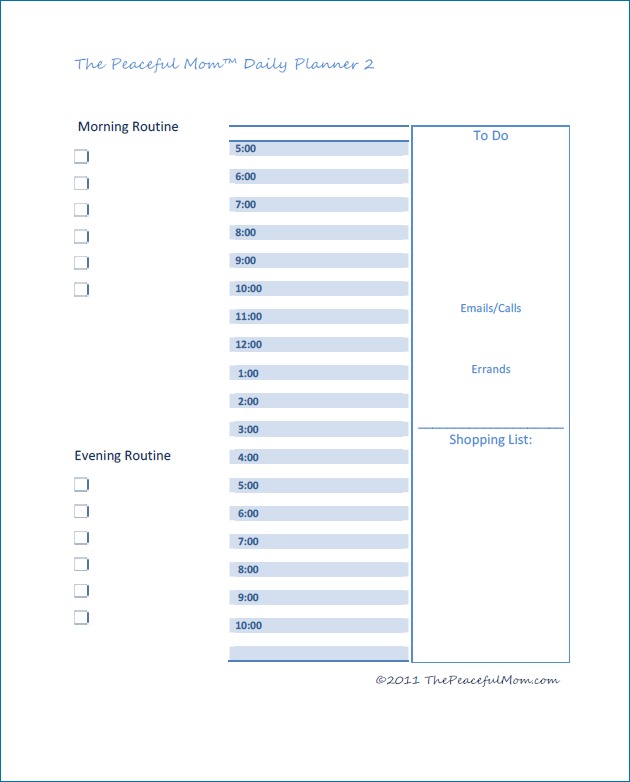 Your Daily List may be as simple as a few items scribbled on a piece of paper or a note you make in your phone but I have a printable Daily Planner available here that will allow you to plan in more detail.
Today's Task 1: Spend 10 minutes this evening writing down your top 3 TO DO's for tomorrow.

Today's Task 2: For extra credit make a master list of everything you can think of that needs to be done in each of the areas of your life. You can then rank your list in order of importance. Don't get overwhelmed. This is just a reference for you as you complete your daily plan.
I would love to hear how you're doing during this 30 Day Challenge. Leave a comment with one tiny success below.
Click here to sign up for the 30 Day Challenge daily emails during the month of April so you don't miss anything PLUS grab your FREE 30 Days ePlanner!
Share with your friends using the hashtag #TPM30Days so they can join in as well.
Join me on Instagram here and Facebook here for more inspiration and share your photos with the hashtag #TPM30Days.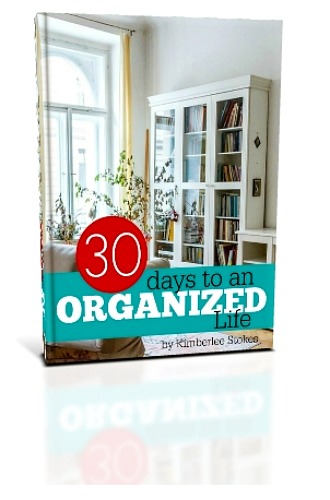 Want the entire 30 Day Challenge at once so you can work at your own pace?
Grab the 30 Days to an Organized Life ebook.
You May Also Enjoy: