30 Days to an Organized Life Day 8
We're starting week two of our 30 day challenge. How are you doing? Remember we are taking tiny steps in several areas to help you get in the habit of organizing. Pin or bookmark these posts so you can come back to them later and do more in-depth organizing.
Today we are continuing to improve your mornings by creating a GOZone.
A GOZone is a location in your home where you gather everything you need before you leave for the day. You can use a small table, a shelf in an entryway closet or a box until you can find something more permanent. Make sure you have a place for your keys, your purse, papers you need to take with you and items you need to take care of while you are out (dry cleaning, etc.) as well as the kids backpacks and sports gear for practices.
Today's Task: Spend 10 minutes today choosing a spot for your GOZone and preparing it. Tonight place all of your essentials for the next day in your new location so you will be ready to LAUNCH in the morning!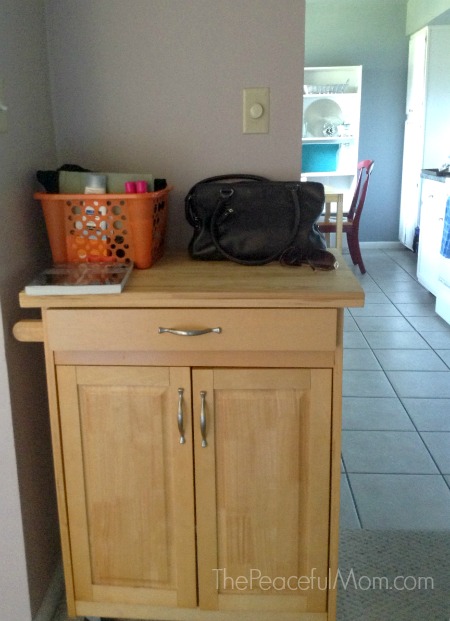 My GOZone is a cart just outside our kitchen. I have a basket to contain items to return or exchange at stores, library books to return, packages or letters to mail, sunscreen and other essentials for when we head out for errands. Right now I also have a pair of pants that I need to take to the dry cleaner on my next errand day. I always place my keys and purse here so I know where they are at all times.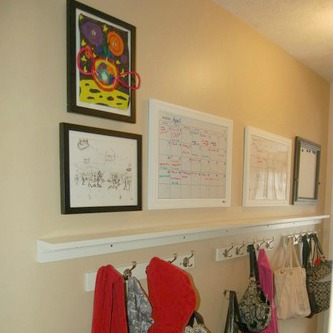 You can also set up an area in your entryway like this with an area for book bags, coats and shoes.
I would really love to hear how you are doing and which projects have had the biggest impact so far. Leave a comment or a link below.
Click here to sign up for the 30 Day Challenge daily emails during the month of April so you don't miss anything PLUS grab your FREE 30 Days ePlanner!
Share with your friends using the hashtag #TPM30Days so they can join in as well.
Join me on Instagram here and Facebook here for more inspiration and share your photos with the hashtag #TPM30Days.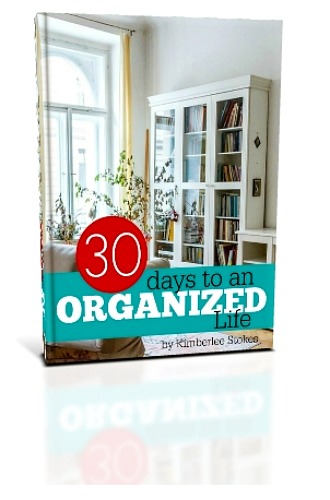 Want the entire 30 Day Challenge at once so you can work at your own pace?
Grab the 30 Days to an Organized Life ebook.


You May Also Enjoy: