30 Days to an Organized Life Day 7
Did you try your new bedtime habit? How did it go?
Today we're talking about your mornings. The first few hours of the day have a huge impact on your daily life. If you have a crazy morning you tend to feel frazzled and behind the rest of the day. If your morning is peaceful and organized you are better able to handle whatever comes your way.
So how can you move toward more peaceful mornings?
Create a Reason to Wake Up
If you are sleep deprived and morning is just a necessary evil in your life you will have trouble getting out of bed. If, however, you go to bed on time so you get enough sleep and you have something to look forward to you are more likely to get out from under the covers earlier.
Think about an activity that you would really look forward to doing. It could be a home project, scrapbooking, reading, writing, listening to a podcast or enjoying a special cup of coffee. Some of my favorite morning activities are playing in my art journal, taking a walk, enjoying a special breakfast and talking to my husband without the kids interrupting.
You can also create a fun morning ritual with your kids so they have something to look forward to as well.

Plan Ahead
Your mornings will go more smoothly if you can prepare as much as possible the night before. Lay out the kids' clothes; write your top 3 to-do's for the next day; make lunches; gather your purse, keys and everyone's backpacks in a central location, etc. Think about what causes you stress or takes up a lot of time and take care of it after dinner.
Just a few minutes spent each evening can completely save your sanity the next day.
Leave the Electronics Off
I know it's tempting to get into the habit of turning on your phone or laptop first thing in the morning but I strongly encourage you to wait. Give yourself time to wake up and focus on YOUR priorities before you allow the drama and problems of the world to invade your brain.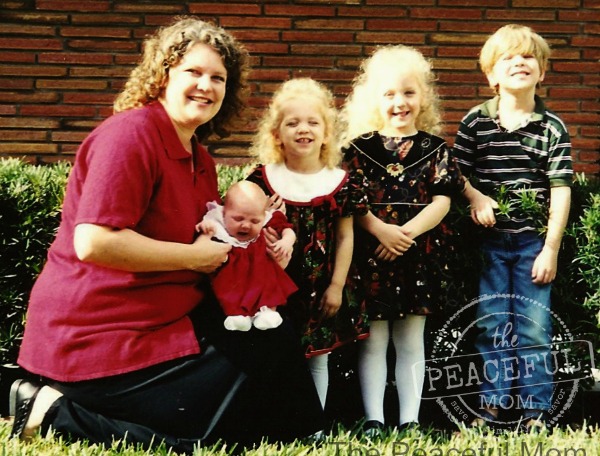 For you mamas of littles I remember the days with babies and toddlers (the photo above was taken when I had four children ages 5 and under!) and the difficulty of getting good sleep when they were waking up during the night. If you can only manage to wake up when they do then teach them to play quietly near you while you have a few minutes of "me" time — enjoy a cup of coffee, read a chapter in a favorite book, journal.
You can even have a special basket of toys that are only for morning time to keep their attention a little longer. I took advantage of the time I had them buckled into the high chair after breakfast and gave them some toys to play with while I had a minute to do something I enjoyed.
Today's Task: Print and complete the SuperchargeYOURMornings pages in your ePlanner. Choose 1 Happy Morning Habit that you will start tomorrow (or tonight in preparation for tomorrow). Here's a peek at my list:

MY MORNING HABITS

Wake up at least 1 hour before the kids

Leave electronics off

Drink water

Check my plan for the day

Write for my current project

Art journal

Take a Walk

Eat a protein-packed breakfast
 Click here to sign up for daily emails and receive your FREE ePlanner.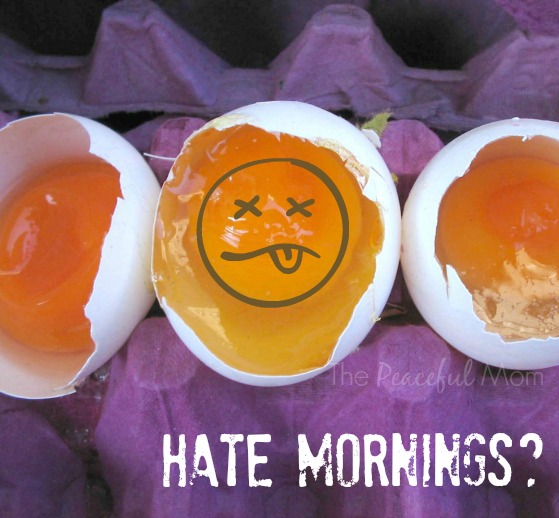 If you would like more help to create a fabulous morning routine check out my Marvelous Mornings Mini-Course. I guide you step-by-step to create a morning routine that works for you in just 5 days.
It's normally $7.00 but right now you can grab it for just $5.00 with code SHINE.
Click here to read more about it.
I would love to know what you are planning to do. Leave a comment or a link below.
Click here to sign up for the 30 Day Challenge daily emails during the month of April so you don't miss anything PLUS grab your FREE 30 Days ePlanner!
Share with your friends using the hashtag #TPM30Days so they can join in as well.
Join me on Instagram here and Facebook here for more inspiration and share your photos with the hashtag #TPM30Days.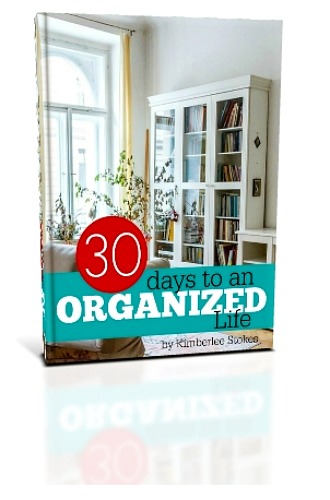 Want the entire 30 Day Challenge at once so you can work at your own pace?
Grab the 30 Days to an Organized Life ebook.
You May Also Enjoy: