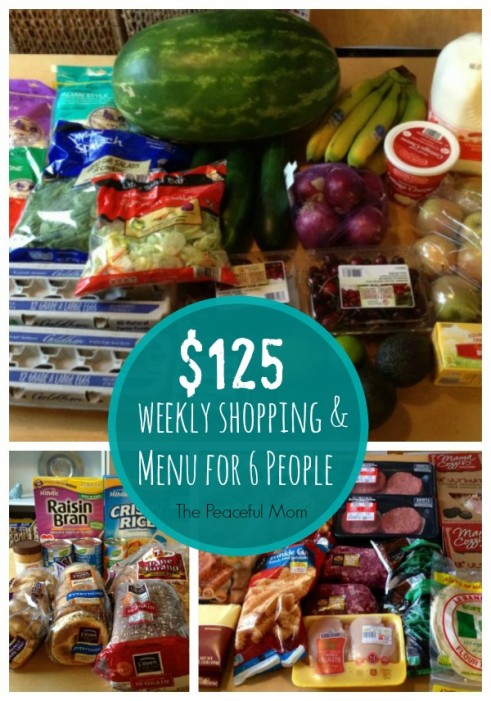 My $125 Weekly Grocery Shopping for 6 People: See how I feed my family of six (including 4 teens) for around $125/week, or just $500 a month. See our $125 Budget Weekly Menu here. 
Subscribe to my FREE e-notes to get my best tips to help you save money, get organized and enjoy life sent right to your inbox! You can also join me on Pinterest, Instagram, Facebook and Twitter for daily interaction.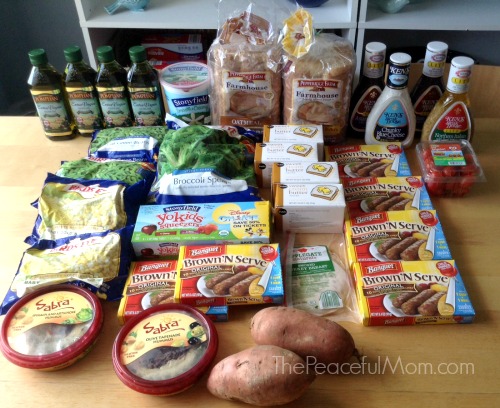 Publix Grocery Items
Publix had lots of great prices on food we eat often so I stocked up a little bit. The first cold press olive oil was around $3 a 16 ounce bottle and the sausage links were around $1.00 a box and the Bird's Eye Frozen vegetables were 50% off making them $1.00 per 16 ounce bag.
The Publix butter was on sale for $1.99/lb which is the lowest price I can find butter in our area so I bought a few extra to throw in the freezer.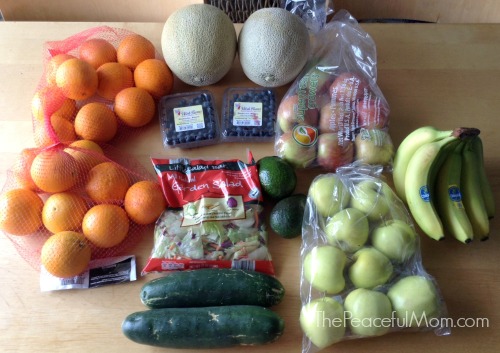 Aldi Produce 
I LOVE California navel oranges so I buy lots of them when they are available.
Best Produce Deals:
cucumbers 59 cents each
Fuji and Golden Delicious apples $2.59/ 3 lb bag
cantaloupe 99 cents each
garden salad 99 cents/16 oz bag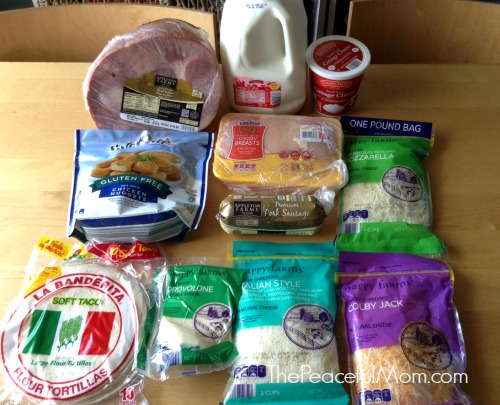 Aldi Refrigerated and Frozen Items
Easter and Christmas are the best times to find ham on sale. This ham was 99 cents a pound so I purchased a large one. We will use it in a couple of meals this week and then freeze any leftovers.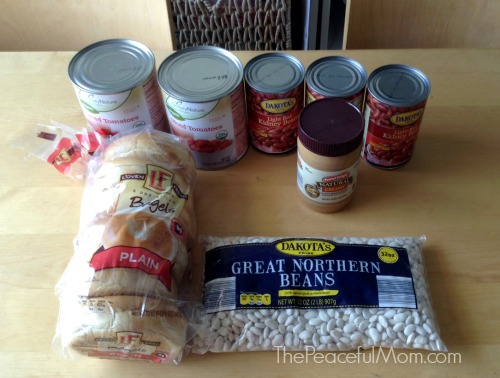 Aldi Grocery Items
I purchased dry beans for one meal this week but I purchased canned beans for our Slow Cooker Chipotle Chili because I need a quick meal for that day.
Weekly Total: $138.51 
April Monthly Total: $138.51  
($125/week budget for six people so I am over budget for this week but I purchased many items we will use in future weeks so I should be able to keep the budget to $500 this month.)
You May Also Enjoy: