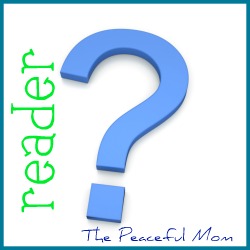 Q: How Can I Cut My Grocery Budget When My Boys Eat So Much?
My biggest grocery busters are my 3 boys! If they REALLY like something they may eat several helpings of something that should have had leftovers… and there's no real telling. I can make spaghetti one night and they'll just pick at it and then not want leftovers. Then I make it a couple of weeks later and it is all gone with them asking why I didn't make more cause they're still hungry! It really drives me bonkers when my husband asks what's so hard about just planning out the meals?
In addition, our oldest son from my husband's previous marriage got into the habit of only eating junk food and fast food growing up. It is a HUGE challenge to get him to try new foods. We struggle trying to prevent him from jumping in and getting a plate of meat to cover in ketchup as he forgoes all sides! It can tip the frugal scale very quickly when you find the 6 pieces of left over chicken you had planned on rolling over into dinner for everyone all have been devoured by 1 as an "afternoon snack"!
I would love to hear any tips you or your followers have for me 🙂
A: Great Question! I have a few ideas that I use but you will have to decide if they might work for your family. It will take a little bit of time to implement changes so be patient.
My first suggestion is to serve the plates yourself from the stove rather than putting the food on the table or letting your family serve themselves. In our home everyone must finish what is on the plate before grabbing seconds. So for example, if we have chicken and veggies the veggies have to be eaten before the child can have more chicken. This ensures that my kids eat a well-balanced diet and keeps one person from eating someone else's serving of the main course.
I am also very strict about what my children can eat for snacks. The list is short and includes any fruit we have available (in a bowl on the table), pretzel rods or air-popped popcorn. If they are really hungry they can make a peanut butter sandwich. To remind hungry teen boys not to eat food I am reserving for another meal I label the container lid with masking tape and write "Do Not Eat" on the dish. If my son eats it anyway he then has to buy something for us for dinner with his own money. The idea is that we are a family and we share our resources rather than being selfish.
These ideas may not work for your family and you definitely need to be in agreement with your husband before implementing anything with his son so that he can back you up when conflict occurs (and it will :).
Do you have an idea or suggestion for this reader? Leave a comment.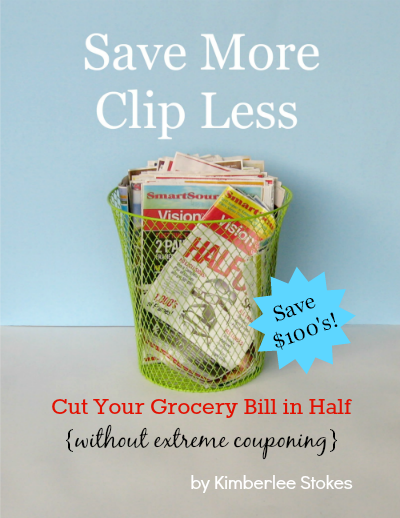 Read how I feed my family for less without extreme couponing in my Save More-Clip Less ebook!  
Click here to see what others are saying about this book
You May Also Enjoy: