30 Days to an Organized Life Day 2
Yesterday I asked you to envision how you want your life to look in general (Day 1). Today I want you to think about specific areas that need improvement. These are the areas that you will want to pay special attention to over the next 30 days and beyond. When one of the daily tasks relates to that area you will know that it's important for you.
Today's Task 1: Print the myLIFEreview page from your planner and write down specific changes you would like to make in each of the listed areas. For example:

self: read my Bible every morning; exercise daily; drink more water

home: clean livingroom, make dinner 5 times a week exercise every day; eat more salads; drink more water

time: weekly date night with my husband; individual dates with my children; weekly retreat time for myself

money: find a system to pay my bills so I don't pay them late; save $200 by the end of the month

When you have finished go back and star or circle the changes that are most important to you.

Today's Task 2:  We will begin our first decluttering session tomorrow. You can prepare by finding a box, bin or bag in which to place your giveaway items.
I would love to hear the changes you would like to make. Leave a comment below.
Click here to sign up for the 30 Day Challenge daily emails during the month of April so you don't miss anything PLUS grab your FREE 30 Days ePlanner!
Share with your friends using the hashtag #TPM30Days so they can join in as well.
Join me on Instagram here and Facebook here for more inspiration and share your photos with the hashtag #TPM30Days.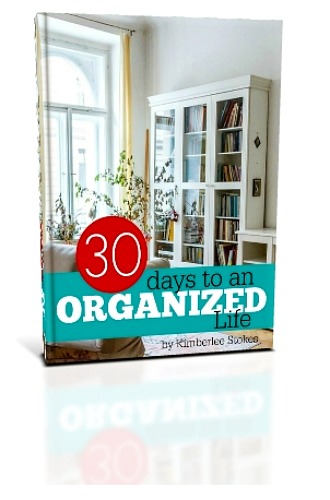 Want the entire 30 Day Challenge at once so you can work at your own pace?
Grab the 30 Days to an Organized Life ebook.
You May Also Enjoy: