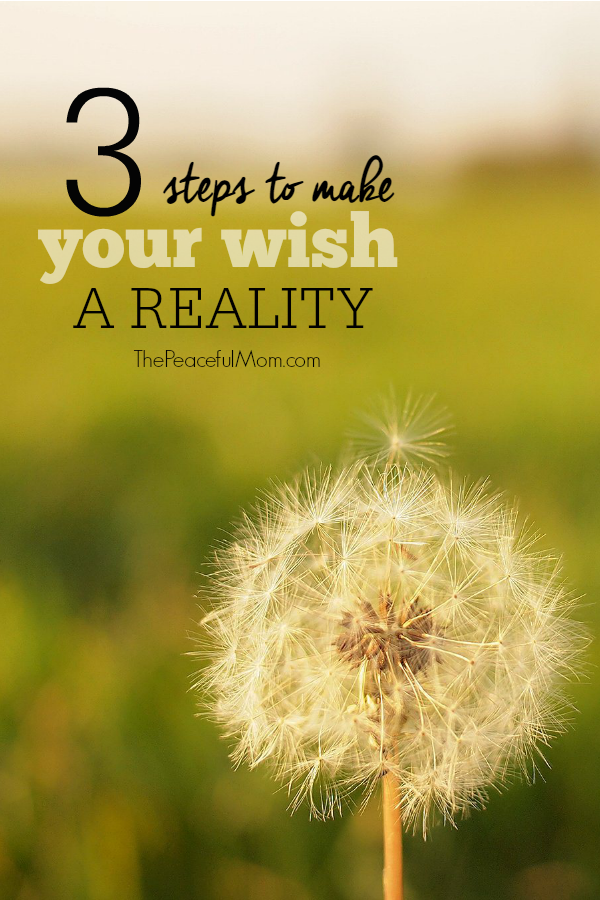 3 Keys to Make Your Goals Happen  {+ update on MY goals}
"A goal without a plan is just a wish."
–Antoine de Saint Exupéry
You probably made a few goals at the beginning of the year, or at least had some hopes for what would unfold in the next twelve months, but without a plan your dreams won't happen. Now that it's the end of the first quarter of the year it's time to think about how you can take action to make your goals a reality.
Take the time now to:
Evaluate
Check your progress for the past three months. Have you moved any closer to those goals that you set for the year? Celebrate even the smallest success but be honest about your misses too.
Adjust
Once you have reviewed your progress it's time to make adjustments. Take note of what's working and what's not. Maybe it's time to change your goal because you realize that you're not actually motivated to make the change. Maybe you need to make more specific action steps to move you toward your goal.
Make a note of the changes you need to make and implement them this week.
Reset
Once you have decided the goals you want to continue to work for it's important to refresh your motivation and re-commit to your action steps. Take time to create a vision board if you haven't yet or add items to your existing board. Click here to read How to Create a Vision Board.
My goals for 2015: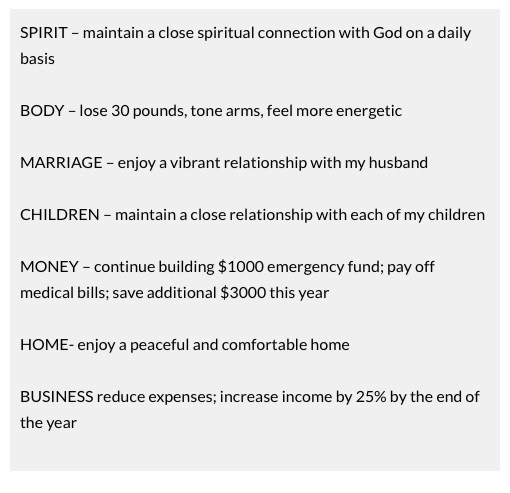 My Specific Action Steps to achieve goals:
My Spirit – daily brain dump; weekly retreat; art journaling time; time in nature
Update: This area is working very well for me but I have had to move my weekly retreat to a monthly retreat (several hours away from home to think, pray and plan).
My Body– walk daily; eat protein for breakfast; lift weights 2-3 times a week
Update: I am really happy with my success in this area but I have failed in the lifting weights part of the equation. I am going to buy weights to use at home or find some body weight exercises to do because going to the YMCA isn't happening.
My Marriage– kiss hubby passionately every morning; weekly date; buy a treat for him each week
Update:  My favorite part of my day is kissing my husband before he leaves for work. It helps me remember that lovely feeling that we had when we were first married. We also recently took the Free Love Language Test and discovered some specific ways we can love each other better.
My Children – monthly dates; daily chat and hugs
Update: Being proactive to show interest in and affection toward my teens is really paying off. They are confiding in me more and want to spend more time with me. I have not done as well with our individual date times as I would like but I am re-committing to this goal.
My Money– create products to sell; spend only what is necessary
Update: We are mostly done with the $1000 e-fund. We decided to save more money before we start seriously paying off our debt and I am working diligently on several projects to bring in more income. We have done fairly well with spending less but I am re-committing to our goal to save rather than spend.
My Home– declutter daily; keep main areas of the house tidy; continue organization projects
Update: Life spun a little out of control after my daughter's accident in October. We are just now starting to recover which is part of the reason I am starting the 30 Days to an Organized Life Challenge tomorrow.
My Business– create products to sell; reduce expenses; increase traffic by using social media more effectively
Update: As I mentioned above I am working on several projects to bring in more income and I have taken steps to reduce my expenses to the bare minimum.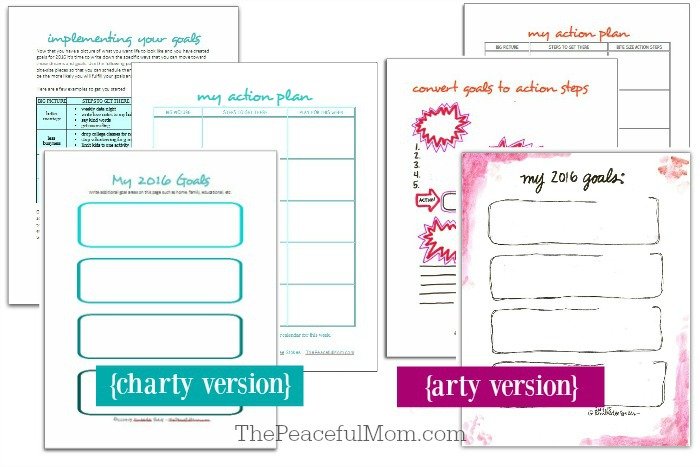 Want more help for implementing goals so you can to live purposefully and joyfully this year?
Grab my Joyful Life Planner filled with practical tips and planning tools.
Click here to see what's inside!
How are you doing on your goals for this year? Leave a comment so we can encourage each other. 🙂
You May Also Enjoy: