I've mentioned before how my favorite online money-making site is Swagbucks and today I have a step-by-step plan for you to earn $25 in Swagbucks in 1 month. Use this money for Christmas gifts or summer fun. [Click here to sign up now!]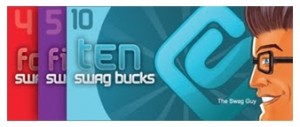 Swagbucks is a rewards site which gives you points called "SB" for doing things online that you normally do like searching the web, watching videos and discovering deals. You can then redeem your points for gift cards to places like Amazon, PayPal and retailers like Starbucks for all you coffee lovers. My favorite way to use my points is to purchase Amazon gift cards for Christmas gifts.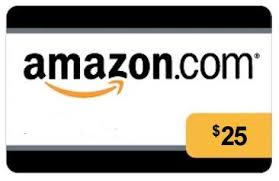 This plan to earn $25 in gift cards in a month is easy and you can follow it for the next 3 months and by June you will have $75 to spend on summer fun. Swagbucks even discounts your first $25 gift card of the month to 2200 SB so you get $3 off!
Here's the plan:
1) Complete your daily quick activities on the left-side of the home page (1-2 minutes daily) 
Answer the Daily Poll everyday – also available on the SB mobile app  30 SB
Do the NOSO everyday – Browse through No Obligation Special Offers for 2 SB everyday: 60 SB
Get your daily SwagButton SB – grab the popular browser add-on and earn SB from anywhere on the web. You will also receive alerts to AND you get 1 SB each day just for having it installed and active: 30 SB (Bonus: if you don't have it yet you get a one-time bonus of 50 SB for downloading the SwagButton.)
Do the Daily Crave – discover new content and websites to earn 1 SB everyday: 30 SB
2) Search online using Swagbucks to earn SB everyday (no extra time needed!):
Use the Swagbucks search engine to find what you're searching for anyway and you can earn up to 10 SB a day. Members who make Swagbucks the default search engine on their browser typically earn even more: 300 SB
3) Earn BIG SB payouts (5 min – 20+ min depending on survey opportunities available):
Take the Daily Survey every weekday – SB amounts vary from survey to survey but it's possible to earn about 35 SB per weekday: 700 SB
SBTV app on Android (all countries) & iOS (US only) – earn a maximum of 36 SB per day on this app: 1,080 SB
Spending a few minutes a day on this plan can earn you money to use for all your upcoming summer fun and if you continue you can save for the holidays as well.
 Click here to sign up for Swagbucks!
Another favorite of my readers is Inbox Dollars which pays members to read emails, take surveys online, play games, and go shopping. New enrollees receive $5 just for joining. 
Make Money Online!
Click here for a complete list of The Peaceful Mom's recommended survey sites.
*Affiliate links are included in this post. Read our disclosure policy here for more information.