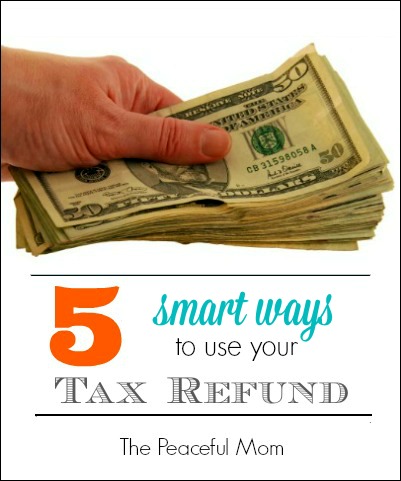 Living on Less: 5 Smart Ways to Use Your Tax Refund – Now's the time to make a plan so you don't end up wondering where your money went. Try one of these 5 smart ways to use your tax refund.
Buy something you need.
Receiving "extra" money is always nice and it's fun to spend some of it frivolously just for the sake of enjoying it. Spending money with "no strings attached" can also help you be more disciplined with the rest of your finances.
Chances are, though, if you are living on less you have some household needs that have gone unmet. Set aside a small amount to go out to dinner or do a fun, inexpensive activity with your family then set aside a portion of the money to purchase something you need.
Start an emergency fund.
Speaking of needs, everybody needs a back-up plan. If you are unconvinced read 3 Reasons You Need an Emergency Fund (and how to get one fast) here.
A terrific use of your tax refund money is to start an emergency fund. Experts suggest 3 to 6 months of living expenses for a full emergency fund but putting away as little as $500 can give you a great jump start.
Save for vacation.
Everyone can use a little time away but if you finance your vacation with credit cards your happy feelings will soon fade. Why not start a vacation fund with part of your refund and add to it for the next few months. When it's time to plan your vacation check the amount of money you have saved and make your choices based on that amount.
Pay off debt.
If you have credit card or other debt, this is the perfect time to pay it down. Once you make a dent in the amount you owe you'll feel better and more energized to keep knocking that debt down to zero.
Give it away.
It feels great to be able to help others. Why not give part of your refund to a charity or non-profit organization that you believe in? They will appreciate the help and you can feel good knowing that you used your money for a higher purpose.
If you're not receiving a tax refund this year, congratulations! That probably means that your income is high enough to pay taxes and a bigger income can be a good thing. 🙂
How are you planning to use your refund? Leave a comment.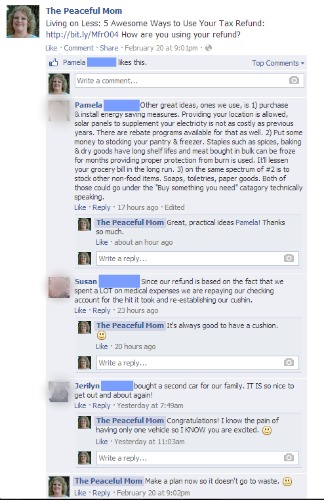 Click here to go to The Peaceful Mom Facebook page and read how others are using their tax refund.

You May Also Enjoy: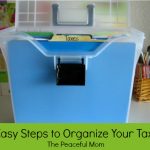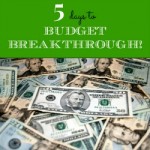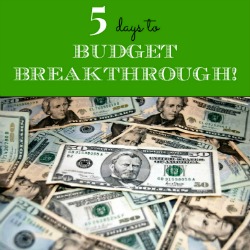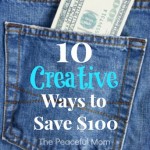 *Affiliate links are included in this post. Read our disclosure policy here for more information.