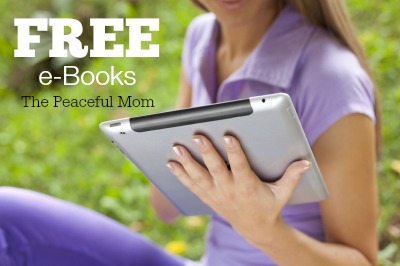 Free Kindle eBooks: Save money and learn new things!
Click here for links to all of the free Kindle books available today including:
Couple's Conversation Companion – 500 Conversation Starters To Reconnect & Reignite Your Relationship
Business Plan Writing Guide: How To Write A Successful & Sustainable Business Plan In Under 3 Hours
Vertical Gardening Made Easy: How To Grow 30LBS of Organic Food In A Limited Space Without A Backyard
Delicious And Nutritious Lunch Box Recipes; Healthy, Quick And Easy Recipes That Children Loves
The Best Investment: A Better You
(You can read these on your laptop or desk computer too!)
Click here for more DEALS & FREEBIES to help you save money!
Make Money Online!
Click here for a complete list of The Peaceful Mom's recommended survey sites.